September 29, 2007
Posted by Tyler Cruz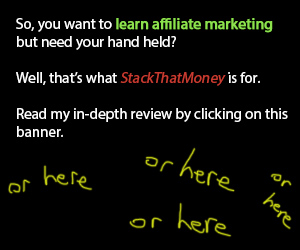 I have a complete blog redesign coming up, and so I felt it was a good opportunity to commission a custom caricature/mascot/logo.
Here it is!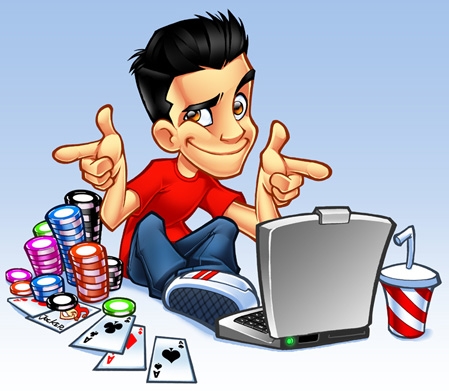 What do you guys think? I absolutely love it and I can't wait until it's on my new blog design.
Below is the progression of how the logo was made. At first we were going to do a condo backdrop, to symbolize how that I work from home and that I bought a condo from my website earnings, but then we decided to scrap it for simplicity. The city/condo backdrop looked great, but sometimes less is better.
The only two changes I had requested from my designer were to stack the poker chips and then to change the hands. As you can see, the hands improved greatly in the final version from the earlier revisions:
The designer I found is absolutely awesome, and I'll definitely be using him again for any cartoon/mascot/caricature work I have in the future.
I provided him with two pages of very detailed descriptions of what I had envisioned and wanted (the longest description he's ever received he told me, haha!) and several days later he presented me with the original sketch (shown above). I had never quite liked the hands and so requested revisions on them, to which he fixed without any complaining. As you can see he did 6 revisions of the original sketch until I was happy with the everything.
His coloring was absolutely perfect the first time so there was no need for any revisions there.
He gave my updates every couple days, and was easily accessible, responding to my MSN messages or e-mails usually within the same day.
He also made the logo in a huge resolution, so I should be able to use it for silkscreening or direct printing to merchandise such as mugs and t-shirts (because I know all of you can't wait to sport my face everywhere you go, *wink*), and gave me a PSD as well for easy background changes in the future.
I'd highly recommend him, and he only charges $500. If you want to get hooked up with him, contact me.
So now we await my new blog design. I was not happy with the first two sketches the blog designers came up with, so I'm currently waiting for the next one. Hopefully the third time is the charm.
Anyhow, there's my logo! How do you like it?