October 13, 2010
Posted by Tyler Cruz
The following is a paid review and is completely of my own opinion and is not influenced by being paid. If you're interested in having me review your site or product, please view my advertising page.
SEO professional and internet marketing blogger Dan Lew is pre-launching his product Keyword Winner.
Keyword Winner is a premium SEO plugin for WordPress that many big bloggers in the make money online crowd are already raving over. In fact, many have already blogged about the pre-launch including John Chow, Zac Johnson, Jonathan Volk, Hesham, Dino, Zubin, and Devesh.
I will actually be getting my hands on the plugin myself next week and will do a thorough review on it (probably as a screencast). This post, therefore, is to let you guys know about the affiliate and joint venture opportunities. After all, we're all here to make money online.

Keyword Winner's official launch date is set for October 20th at 12pm EST which gives you a full week to prepare for the launch and start sending in referrals.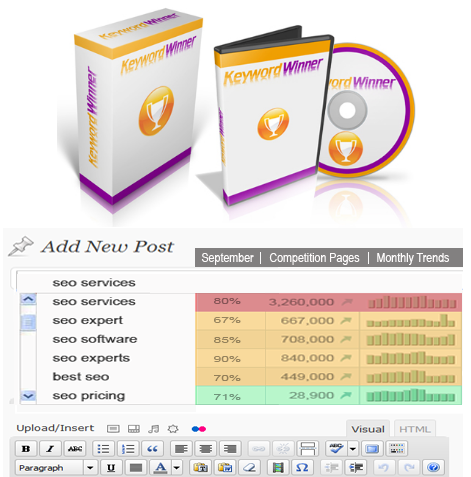 Affiliation and Joint Ventures
Dan is paying out 50% commissions plus milestone bonuses. Keyword Winner is priced at $47 for 1 site license and $87 for an unlimited site license, so you would receive $23.50 and $43.50 respectively.
I am assuming that most people who purchase the plugin will get the unlimited license, so you're looking at a $217.50 payout if you refer only 5 people.
I have yet to try this plugin myself, but if it turns out to be the "vBSEO of WordPress", then this could easily sell a ton of copies.
Keyword Winner uses ClickBank as its affiliate system for a quick and easy push, making it fast and simple if you just want to send out an e-mail to your list, for example.
As an added incentive to drive referrals, Dan is giving bonus cash rewards at certain milestones: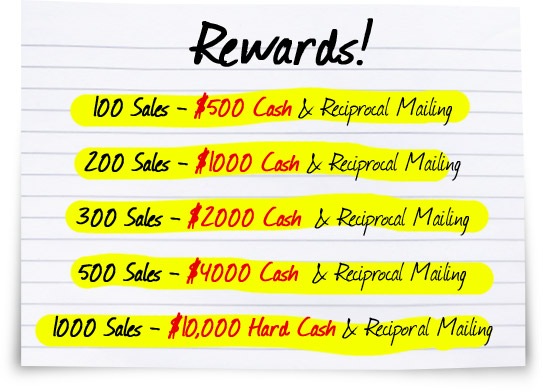 If you really push the product hard (such as making a dedicated review site for it, for example), I can you reaching the higher tiers.
But even if you only sell 15 unlimited licenses to your readers on your small-medium sized blog, that still works out to $652.50 in commissions for you, so you can see how this is a pretty good opportunity to make a few bucks.
You can sign up to become an affiliate or for a joint venture here.