June 25, 2009
Posted by Tyler Cruz
In exactly one week, I'll be on a long plane ride headed to the Philippines after a stopover in Hong Kong.
As some readers know, I'm actually half Filipino, and so I'm going to see a lot of my relatives that I've never met before including my aunt, grandma (who just turned 90), and about 4,023 cousins. I went to Korea by myself for a bit over a month when I was 19, but I've never been to the Philippines before.
My return flight is set for 13 days later, but I might extend the trip by a week depending on how backlogged I get in work, how easy it is to find fast Internet access, and how homesick I get. I think the penalty for changing the return flight is only around $300 or so… I've never cancelled or changed a flight before so if somebody knows roughly how much it'd cost to extend my stay, I'd appreciate hearing your thoughts.
Where I'm Going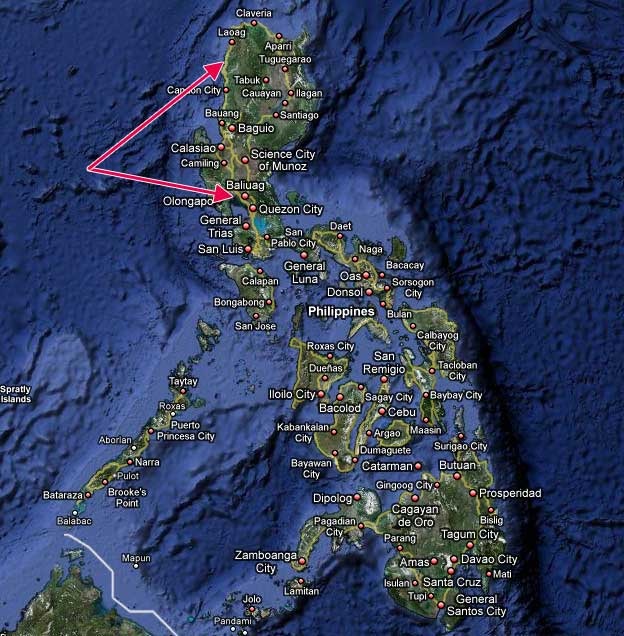 I do not know the plan perfectly, but I'll be in Baliuag for a couple days to start, as that is where my Lola (grandma) and relatives live. After that, my immediate family is travelling to the northern tip of the Philippines to Vigan.
Here are a couple random photos of the the Philippines I grabbed from a quick Google Image search: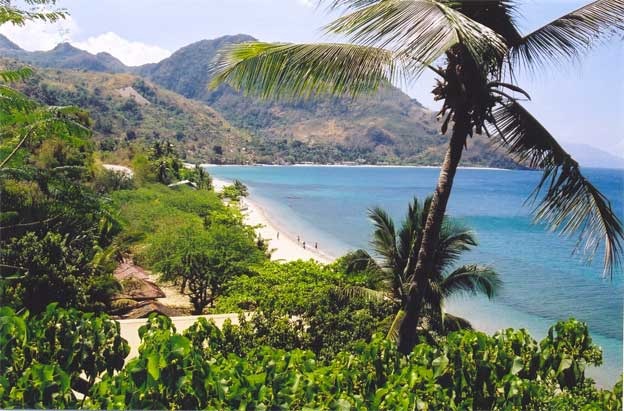 As you can see, the Philippines is a real tropical country.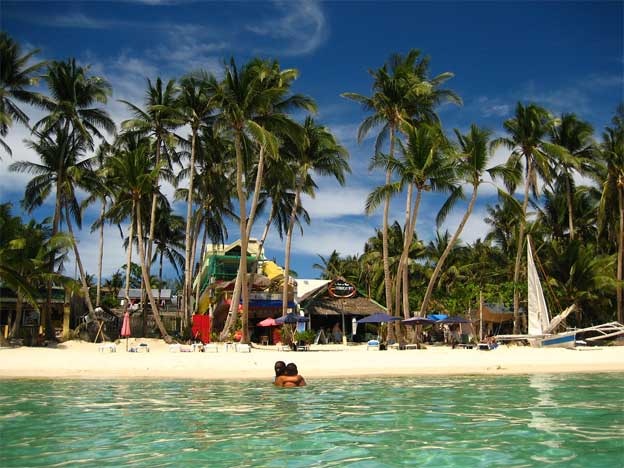 My Transportation & Bodyguard
As in most poor Asian countries, the Philippines has some crazy types of transportation. When I'm travelling with my family we will be in a SUV, but the majority of the time I will most likely either be in a weird type of small car or "tricycle" which is a common type of taxi there.
I'll be in the sidecar, lol.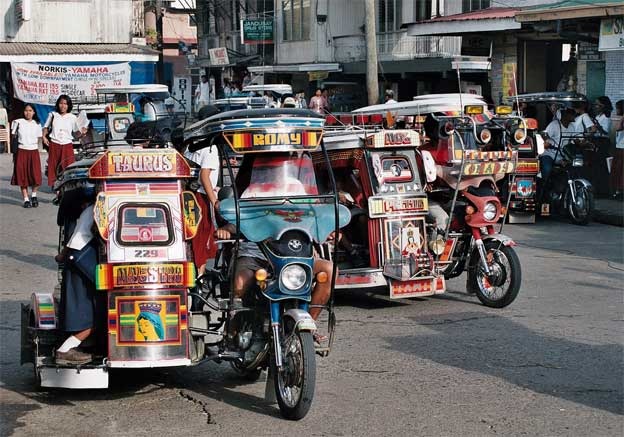 I'll be hiring a 24/7 driver while I'm there, and possibly a full-time bodyguard as well. I'm thinking of giving him my cameras so that he can be my cameraman as well. I wonder if some locals might think I'm some type of celebrity with a cameraman following me everywhere, lol.
Here's a video of the downtown area in Baliuag, Bulcan which is close to where I'll be staying for the first 2-3 days:
Limited Internet Access
I've been told that there are a lot of Internet cafés in the Philippines, but I doubt it's as widespread as in Korea. Hopefully though, I'll be able to attend one regularly so that I can keep up with my work and take care of any important business that can't wait until I return.
Depending on the Internet connection speed there (I think most places still don't have high speed yet), I may not be able to upload any videos. In fact, I doubt I will, especially since I just got a brand new expensive HD video camera and my videos will probably 500 megs each, so I may just post some photos or else I'll wait until I return to post my videos.
Web Entrepreneur Meetup
Depending on my schedule and how things pan out, I might be meeting up with 1-2 acquaintances I know in the Philippines. If you live near Baliuag, are making money online, and are interested in meeting up, let me know and maybe we can arrange something.
It's Balut Time
For those pinoys out there, I'll be trying Balut for the first time and will be filming the experience as well, so be sure to watch out for that, lol.
59 Responses to "Heading to the Philippines for Two Weeks"