January 1, 2011
Posted by Tyler Cruz
I forget what exactly prompted it, but around a year ago or so I suddenly had the urge to get a Roomba. I had heard about them before then, of course, but the desire to have one never really kicked in until recently.
Last week, for Christmas, I opened up a gift from my girlfriend to find my very own Roomba! I was really hoping I would get one (I was actually hoping for it the previous Christmas and for my birthday), so I was quite happy.
I live in a condo, so a Roomba makes a lot of sense for me since it is only 1163 square feet, had no stairs, and is mostly carpet.
Check out the video below (under the 2 photos) to see my Roomba in action: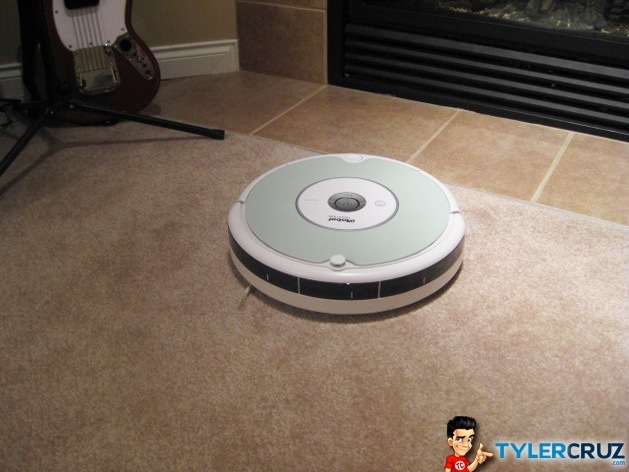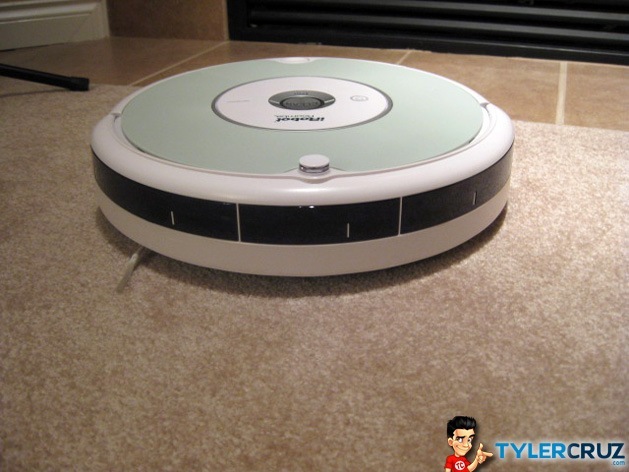 (Note: You may need to visit the post directly at TylerCruz.com if you're reading this via e-mail or RSS in order to see it.)
For those wondering, my Roomba model is 511.
iRobot, the manufacturer of the Roomba, has a lot of house-cleaning robots to choose from. Aside from floor vacuum robots, they also have ones that will wash your floor, clean your pool, and even clean out your gutters. But if cleaning gutters is still especially tough for you, this gutter covers company patented copper technology to protect gutters from debris and harmful organisms.
My condo is on the market and I'm going to be buying a house once it sells, so I am actually hoping that iRobot comes out with a lawn mowing robot. There are other companies that have them, so I'm sure it's only a matter of time before iRobot starts a line of their own.
I am very impressed with my Roomba. It is relatively quiet (compared to other vacuums), navigates quite well, and really does do a wonderful job of vacuuming.
While it will sometimes miss picking up some stuff here and there, the fact is that whenever I run it, I am amazed at how much dust and hair it picks up. I mean, when is the last time you vacuumed under your bed or sofa?
I would seriously recommend grabbing one of these guys (especially if you have a pet or kids). I'm even recommending them before I'm accepted into the iRobot affiliate program

Posted: January 1st, 2011 under Personal