April 12, 2010
Posted by Tyler Cruz
As most of you know, I switched host companies last year by migrating to HostGator and have raved about how much I like them.
One of the main reasons I love them so much is due to their live chat support. Simply put, it's phenomenal. Within any point of time on any day, as they're open 24/7, you are immediately put into contact with a native English support representative who is ready to help you instantly.
I actually use their chat support quite a lot. This isn't because something is wrong with their service (I've never had any problems to date), but simply because I run around 40-50 with them and so I often need help with things.
The other day I logged into their live chat support because I needed PDO enabled on one of my server's PHP configuration. I could probably have Googled how to do this myself, but it's so much faster to just ask them to do it for me.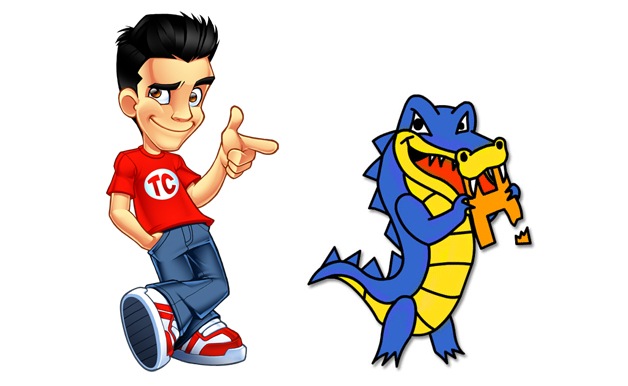 Below is the transcript of what transpired in the chat, complete with typo's and all:
(2:59:27 PM) Byron Th: has entered the chat.
(2:59:31 PM) Byron Th: Hello, welcome to HostGator Live Chat.
(2:59:31 PM) Byron Th: How may I assist you today?

(3:00:22 PM) Tyler: PDO does not appear to be configured on my machine, but shoudl come default with PHP 5.1+, can you enable it for me?

(3:01:19 PM) Byron Th: Is this your primary domain with us? 🙂

(3:01:51 PM) Tyler: No, my primary domain is: Merendi.com

(3:02:16 PM) Byron Th: Thank you very much, one moment while I locate your account.(3:04:41 PM) Byron Th: Hello, Tyler, I know you actually I believe. 🙂
(3:04:54 PM) Byron Th: Very interesting.
(3:05:09 PM) Byron Th: Tyler Cruz, from Vancouver perhaps?
(3:05:30 PM) Byron Th: I am currently checking on that for you by the way. 🙂

(3:05:38 PM) Tyler: Vancouver Island

(3:05:54 PM) Byron Th: I'm actually one of your friends and followers how weird.

[I had no idea who he was…]

(3:05:58 PM) Tyler: haha
(3:06:12 PM) Tyler: time to hook me up with lifetime free hosting 😉

(3:06:19 PM) Byron Th: I've been following you since you did the John Chow! 😀
(3:06:27 PM) Byron Th: Promotion I mean.

(3:06:31 PM) Tyler: which one?

(3:06:46 PM) Byron Th: It was about 3 years ago I believe before he raised it to $500

(3:06:57 PM) Tyler: oh you mean paid review

(3:07:04 PM) Byron Th: Yes, correct.

(3:07:07 PM) Tyler: yeah he still charges me an arm and a leg and a kidney

(3:07:40 PM) Tyler: Yeah, the lead programmer I hired for my RobotWarz site is transfering things to my server but needs PDO installed

(3:07:51 PM) Tyler: http://www.php.net/manual/en/pdo.installation.php

[While waiting, I searched for "Bryon Th" in my blog's WordPress comments and username sections to try to find out who this guy was, when I got his full name.]

(3:09:04 PM) Tyler: Byron Thurman

(3:09:07 PM) Byron Th: Yeah, checking the best process since you are on dedicated. I should be able to enable that for you. It should be installed by default but the php.ini will have to be updated with the information.
(3:09:14 PM) Byron Th: 100% correct Tyler 🙂
(3:09:46 PM) Byron Th: Let me see if I can get that setup for you to save you some time.(3:09:49 PM) Byron Th: For verification purposes may I please have the last 4 digits of the credit card number on file for this account?

(3:09:56 PM) Tyler: Oh I see how it is!
(3:09:59 PM) Tyler: jk
(3:10:16 PM) Tyler: can u ask me a different question or do i need to get up to fetch my wallet?

(3:10:22 PM) Byron Th: Not like that at all I'm shocked I have you in chat, I've even joked about it before. 😀
(3:10:46 PM) Byron Th: I can send a verification email if you would like, we can use that as a form of verification if you can reply back to the email.

(3:10:54 PM) Tyler: haha ill get my wallet

(3:11:17 PM) Byron Th: Okay whatever is most convenient for you.

(3:11:33 PM) Tyler: XXXX [censored for obvious reasons]

(3:11:46 PM) Byron Th: Correct, you are verified. 🙂

(3:13:17 PM) Byron Th: I have added the entry for you and it should be working now.(3:13:33 PM) Byron Th: If you have a way to verify like installing a script you're welcome to check to be certain.

(3:13:39 PM) Tyler: http://beta.robotwarz.com/
(3:13:55 PM) Tyler: getting a fatal error at the bottom but thats probably just because the rest of the scripts weren't configured
(3:14:06 PM) Tyler: the programmer probably just stopped once PDO wasn't installed

(3:14:54 PM) Byron Th: Well if it proves that there is something misconfigured on our end I'd be happy to look at it for you again and see what I can do to get that worked out for you.(3:14:55 PM) Byron Th: 🙂

(3:15:18 PM) Tyler: I'll let the programmer know but its probably just more configuring he needs to do
(3:15:30 PM) Tyler: He was working on his server and is now moving to my server

[While chatting I had Googled "Brian Thurman" and found his blog, which got us talking for a little bit, omitted here for length reasons]

(3:18:04 PM) Tyler: Okay, I'll let you get back to work so you don't get fired

(3:18:06 PM) Byron Th: I will check that out when I have a break.

(3:18:09 PM) Tyler: thanks for the help

(3:18:21 PM) Byron Th: No problem at all Tyler it was my pleasure! I'll see you around I promise. 🙂

(3:18:24 PM) Tyler: cheers

(3:18:28 PM) Byron Th: Cheers!

(3:18:31 PM) Byron Th: Thank you for using HostGator Live Chat. If you could take a minute to rate your experience with HostGator as well as my overall performance, that would help us to improve our customer service. To do that, just click the button that says Rate and Exit in the upper right hand corner. The survey takes less than a minute to fill out.

(3:18:35 PM) Tyler: (ill give u 5 star rating so you get a raise hehe)
Haha, I don't know… I thought it was neat. There's something like close to a hundred HostGator chat support technicians, and I get paired with a regular reader of my blog.
It reminds me of a time not that long ago when I phoned my local cable company as my Internet connection had gone out, and the support technician on the other end happened to be my old next door neighbour and friend from around 14 years ago.
Anyhow, as you can tell from the transcript above, HostGator rocks. This was no special treatment just because he knew me – this is the average quality of their support.
You can view Byron Thurman's blog at ByronThurman.com.