January 5, 2009
Posted by Tyler Cruz
It's been two weeks since I last gave update on my web projects so here's my first project update of 2009.
I worked very hard the 2nd and 3rd week in December and so by the time Christmas Eve neared I decided to take a little break. Well, that "little break" ended up turning into a two week vacation!
First, one of the gifts my girlfriend bought me for Christmas was a DVD box-set of the first 4 seasons of House, and so I naturally had to watch those back-to-back which took me about 4-5 days including watching all the special features. When I watch a TV series I haven't seen before on DVD, I always like to watch them from the beginning to the end.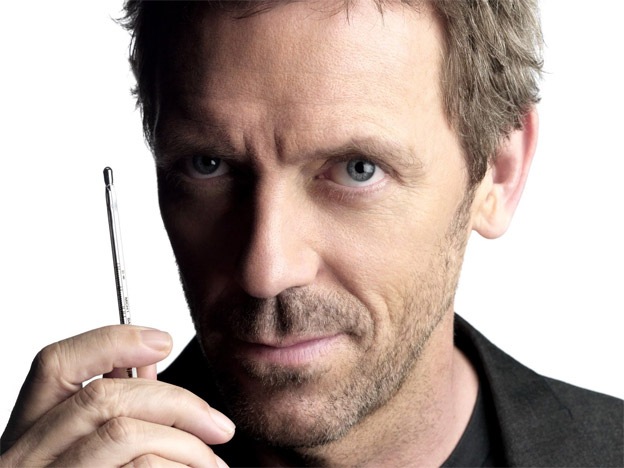 After my House fiasco I bought Grand Theft Auto IV which entertained me for 2 hours before I got bored with it. I then caught up on a lot of my video sites such as CollegeHumor and TodaysBigThing. Starting to get bored again and being stuck inside with all the snow and ice outside, I bought a bunch of games for the Wii including World of Goo (which I highly recommend BTW. I played a lot of it 2-3 days in a row and beat it on the 2nd or 3rd day as I do with most games), Tetris, and Dr. Mario. Then, I went ahead and read some daily intention cards since I needed it badly.
Before I knew it, two weeks had passed with only a few work sessions here and there. So now that my entertainment fix has been consumed I'm ready to go back to work. I started another little work challenge which is something I regularly do, set at 51-hours, which basically means I get no entertainment other than TV until I complete 51 work hours. This system has proved to work very well for me and I usually get a lot done during these challenges, as long as I don't quit which happens from time to time.
Here then, is what I've been working on during the past 13 work hours/sessions:
Blogging
This is only my 4th post in January so far but blogging takes a lot of my time. I typically spend 1.5 to 2 hours per blog post which is probably a lot longer than most bloggers. Then again, my average post is a lot longer than most bloggers as well.
I also spend time doing side things on my blog such as updating the Affiliate Marketing Challenge stats on my blog once a day, and earlier today I spent a good 2-3 hours completely rewriting and updating my Recommended Resources page.
Advertiser Catch-Up
I'm old-school and still manage all of my private advertisers by hand. I have excel spreadsheets for each of my sites and contact all the advertisers by e-mail to negotiate renewals, new campaign purchases, etc.
Sometimes I have to create insertion orders (IO's) for advertisers of bigger companies, other times I need to set up bank wires, etc. I hadn't done one of my 'advertiser rounds' for a while which meant going through all my accounting records manually to remind advertisers whose campaigns were expiring (or had expired recently) to renew.
Yes, I should automate this, but it's partly how I'm able to maximize the revenue my sites make by having a direct hands-on approach with advertisers. Once I make more money from more automated sources such as PPC affiliate marketing or more passive income from referral income, for example, I'll probably automate my private advertising since it won't be worth my time to do it all by hand anymore.
Revisiting My "To Do" List
I have a simple notepad text file that I keep to jot down any ideas or things needed doing that aren't immediately important. When I'm caught up on most other things such as e-mails, blog posts, etc. I'll open my "To Do" list and complete an item or two from it.
It has been so long since I have had the opportunity to revisit my "To Do" list that a lot of the items in it were comically outdated and I had to go through each of the items to weed out any that didn't apply anymore. It was also scary to see how behind in things I was (and still am).
Anyhow, I managed to complete half a dozen of the items there. I still have about 40-50 left that still need doing though.
The Big Project
Lastly, there's the Big Project which I still haven't unveiled. Don't worry, I might unveil the domain and a little teaser in a couple weeks, but not until the backend programming gets underway first.
Unfortunately, there was quite a delay with getting the site frontend coded. The XHTML/CSS coder was 90% done coding it two weeks ago, but the code wasn't commented or formatted to my liking and there were a few other minor bugs that needed attending to. It ended up taking so long to fix those remaining issues due to the many holidays in late December and early January.
Fortunately, I was given the completed front-end design earlier today and so I am finally able to get the backend programming started (I wanted to wait for the frontend coding to be 100% complete first).
I now need to begin writing my long and boring detailed description that I will hand off to my programming team. It will probably span close to a dozen pages and will be very technical and tedious so I won't be looking forward to that. The programming on this project will be very complex, but my launch date for this project is February 1st, 2009. That only gives the programming team 3 weeks to complete the programming so it will be very tight.