June 10, 2010
Posted by Tyler Cruz
It's been pretty unanimous that you guys seem to love the type of posts where I discuss my projects, so here's another project update post right on the heels of the last one. Let me know if this is still the type of thing that interests you, because as I increase the frequency of these types of posts, the "updates" will inevitably be less interesting.
I didn't get all that much work done since I published my last post as I had to take care of some personal things, and spent a lot of the time when I was working chatting with various people such as BeckyMarie and the designer for RobotWarz.
My unread e-mails are back up to 202, so I'm going to need to put in some good work hours over the next few days to try to bring that number down.
Anyhow, here are the updates on two of my current projects:
Movie-Vault.com Attends Killers Premiere
Last night, Movie-Vault.com attended the European premiere of Killers which was interviewed by Movie-Vault's newest interviewer/host, Andy Oliver, in London's Leicester Square.
Interviews include Director Robert Luketic (21, Legally Blonde, The Ugly Truth) and Katherine Heigl (Knocked Up, The Ugly Truth, 27 Dresses). Unfortunately, Ashton Kutcher was not present at the premiere.
You can watch the video below – I like Andy just as much as Claire!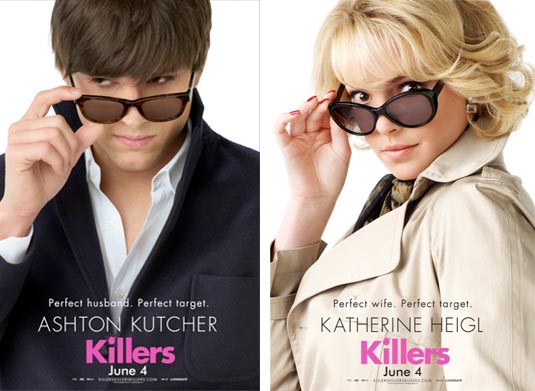 RobotWarz.com User Interface & Helper Bots
I've been working with the RobotWarz graphic designer over the past few days, and he's continued to pump out results at a very nice rate.
We are now all done with the character and weapon graphics, which was the most gruelling part. In the screenshot below, you will notice the debut of the "helper bots". These are little bots that can be purchased by players through the game's store/credit system that help your bot fight.
There are several different types of helper bots you can choose from, including repair bots that help repair you as well as little battle bots that go "pew pew". They're really quite cute!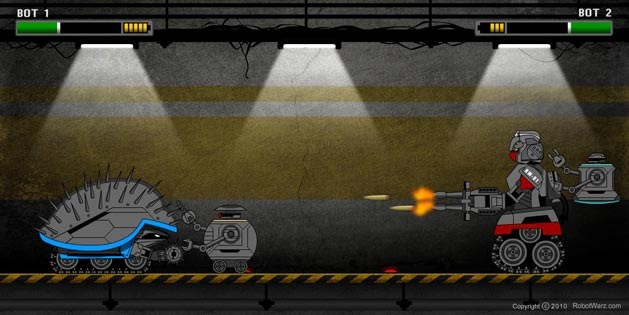 I plan on making the helper bots fairly expensive as to make them a rare thing to obtain and see in the game. For those wondering, the game's store system uses in-game credits, which cannot not be purchased or traded for with real cash. Memberships which offer more fights per day (and thus more opportunities to level up and gain credits, etc.) will be the only option people have in terms of spending money on the site.
It's possible of course that I may change this in the future, to simply let people purchase credits for cash, but for game balancing issues this is not planned for the initial version.
With the character work all done, the focus has shifted to revamping the user interface to an improved, sleeker look. I actually estimate for most of the UI to be completed by tonight, and then work will most likely proceed to icons.
The programmer will be back to work on the project tomorrow, hopefully implementing the site's new graphics into the game.
Here are two screenshots of the new user interface so far: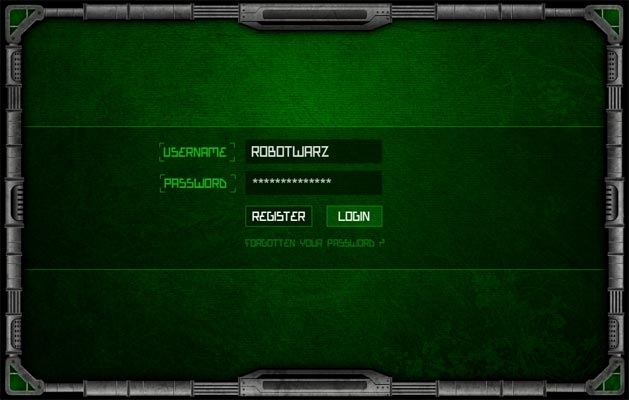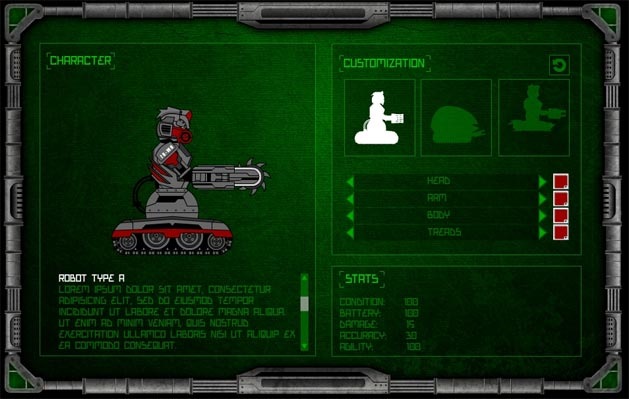 We're not too far away from a closed beta… perhaps as soon as a few weeks…