January 6, 2008
Posted by Tyler Cruz
I don't often like to reveal my sources for who I use for design work and programming as it has more downsides than upsides:
It drives up the cost from simple supply and demand
It creates more business to the company meaning longer waiting times
It provides my competition with valuable information to help their own sites
This is why I usually keep my sources a secret and charge a price to reveal who I use. So today is your lucky day since I'll be revealing one of my most prized contacts: BannersMall.com.
They only charge $25-$35 per banner, depending on the size, and have a turnaround time of around 3 days. They can do all of the most common banner sizes, and even do custom banner sizes. They even do Peel Away ads for only $75!
Even though BannersMall is run mainly by two people (four in total), they've already done work for over 4,000 clients, having created over 30,000 banners. Some of their clients include HostGator, E-lance, 1&1 Hosting, and the American Red Cross. In fact, looking through their portfolio, it almost seems as though they've created half of the banners that you see online – seriously.
But don't take my word for it – look through their 129 jam-packed pages of their portfolio for yourself to see the quality of their work.
BannersMall offers additional services at affordable prices; you can put a 24-hour rush service on your order, which is great to have when you have a campaign you want to launch right away, or purchase the source PSD's for only $5 per banner.
That's all I'm going to say about BannersMall because that's all I need to say. I'm a past client of BannersMall, and they didn't pay me to write this, nor am I receiving any affiliate revenue from writing this post [Note: As of January 21st, 2008 I added affiliate URLs]. But if you do decide to go with them for your banner creation needs, please drop my name so that they know I'm sending them some business 🙂 It's the least you could do for learning of such a great resource from me 🙂
I've used BannersMall in the past (for my MMAForums.net banners), and since I'm going to start marketing and advertising my blog soon, I naturally ordered their largest package of 10-banners. They even threw one extra one in for free. What do you think?: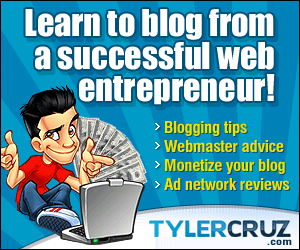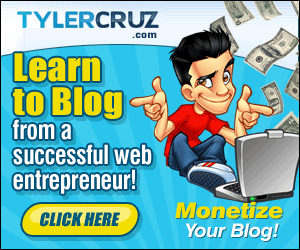 (The banners below are both 728×90 leaderboards, but due to width constraints on my design, I've had to display them with a 620 width which distorts them. Click on them to see them as their actual size):
Feel free to add one of them to your blog and link back to me!
Posted: January 6th, 2008 under Articles