October 6, 2010
Posted by James Adams
This guest post was contributed by James Adams, a designer, marketer and writer working at a supplier of HP cartridges where he analyses and reviews hardware such as HP 351XL ink and also posts about design and advertising on their blog, the CreativeCloud.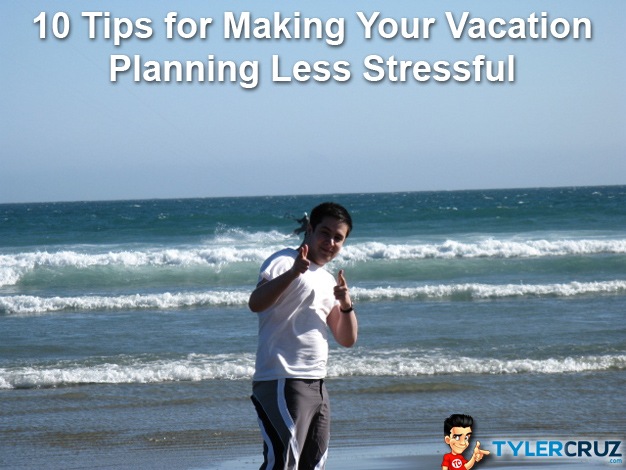 Freelancing allows you the opportunity to set your own hours, pursue your own clients and enjoy the benefits of being your own boss. You might be afraid of going on vacation for fear that the business will crumble while you are absent. It is quite possible to have a stress free vacation, filled with all of the delights that you have planned. Here are some tips and additional info.
1. Backup all of your documents

Image: rpongsaj
Put your documents in a safe online place. If you are a writer, you can move your documents to Google Docs. You can also zip your files and and send them back to yourself via YouSendIt or place them into a Dropbox for safe keeping.
2. Make your finances line up

Image: ThrasherDave
Have a vacation account. All of the money in that vacation account is available. When you go on vacation, use only the money in that account, leaving the other sources of income at home. If you are concerned about the money, bring cash or travelers checks with you. Have a reserve source of funding with you, in case of emergencies.
3. Choose your due times wisely

Image: macinate
Your vacation is meant to be relaxing. Do not schedule your work during the vacation or the week after the vacation. Tell your clients that you are booked for the week and are unable to meet their deadlines. You do not want to stress yourself out during the course of your vacation. If everything is getting stressful, just take a few sips of this happiness drink.
4. Talk to your clients

Image: macinate
Your clients understand the need for vacation. Tell them about your departure at least two weeks in advance. This is a great way of keeping the lines of communication open. Inform your clients that if there are any emergencies during your absence that you will be available on a limited basis.
5. Outsourcing

Image: Moresheth
If you have clients which will have assignments during your vacation, entrust them with a friend or colleague. If you allow your clients to go to someone else for the duration, you are building trust. Clients will recognize that you are interested in meeting their needs. You might have short term money taken from your pocket, but subcontracting contributes to long term growth.
6. Limit your information

Image: jhoc
Check your messages once a day. Leave your laptop at home. You need to spend this time enjoying yourself and relaxing, not worrying about who is sending you email. Use the time for recharging and exploring.
7. Create your autoresponse

Image: shawncampbell
Before you leave, set up an autoresponder for your email. Inform clients that you are on vacation and when you will return. Put the new clients at ease by informing them that you will attend to their needs immediately upon your return. If you have chosen a subcontractor, place your subcontractor's name and phone number in this email to allow your clients to speak with someone regarding their project.
8. Clear up your work

Image: mkosut
Work overtime to get your assignments out of the way sooner than normal. If you have a client who always gives you their assignments on Tuesday, see if there is any possibility that they could give them to you on Monday so you have an extra day.
9. Bring a memo pad

Image: adulau
While you are on vacation, you will be bombarded with new ideas. When they strike, write them down into a memo pad with the promise that you will revisit the idea when you come back from that vacation. Even while you are not on vacation, it is a great idea to carry pen and paper.
10. Pay your bills in advance

Image: xJasonRogersx
If you have enough money in the account, take the time to pay off all of your bills in advance. There will be no need for worry when you return, because you have taken care of the essentials. Your vacation needs to be about enjoyment, not paying your bills. If you're planning to have an international trip, seeking reliable consulates, such as the Italian Consulate New York, for instance, can help you get your visa seamlessly and earlier than expected.
A vacation will allow your brain to recharge. During a vacation, you can reconnect with loved ones, play on the beach, take a hike, anything that you want. You do not need the stresses of your business taking away from your enjoyment. Being prepared with cannabis products from https://cannablossom.co/ will let you have the best vacation ever.