February 9, 2016
Posted by Tyler Cruz
When I was 12, my best friend used to completely reorganize his bedroom about once a month.
It was a small bedroom, but he had a lot of stuff as most 12-year-olds do (Super Nintendo, hockey cards, etc.), so it wasn't exactly easy to move things around. Nevertheless, and without fail, about once a month I would go to his bedroom to see it completely changed.
It was actually kind of amazing, because there are only so many configurations you can do, but it was always so different which made it feel brand new even though it was all the exact same stuff as before. It made it feel fresh and kind of exciting, almost as if he kept getting a new room once a month.
Fast forward 20 years (wow, time flies), and I'm now finding myself remembering the above for the first time since all those years ago. The memories triggered as I was rearranging my office.
About 6-months after moving into my new house, I published a blog post giving a tour of my office including a video and photos. In it, you can see that I had set up my computer on the built-in corner desk of the office, which was a tight fit.
In fact, it took me a while to get used to the cramped space. The desk, while large, had one main problem – there were supports underneath which got in the way of your legs, meaning that you had to kind of bend and lean your way in to use the computer. Basically, it was just horrible ergonomically.
Here's a photo of where my computer used to be (more photos and video below):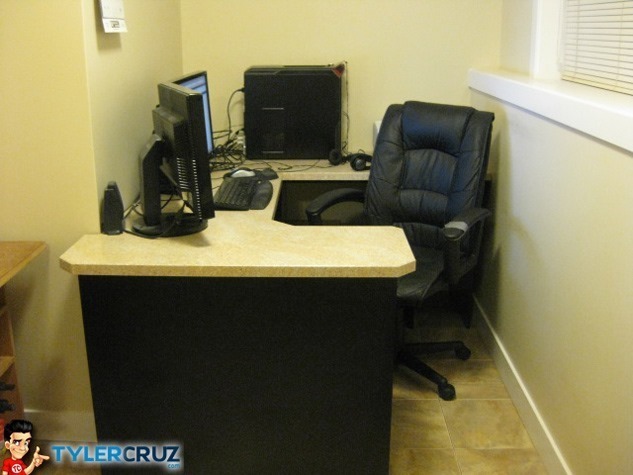 Since being diagnosed with Meniere's Disease just over a year ago, I've been doing every possible thing I can to try to lessen my symptoms. I read a little while back that symptoms could possibly be related to my sternocleidomastoid muscle, which is the big neck muscle. Now, I believe that there's a 2% chance this could all be related to that, but as I say I'm willing to try anything and everything.
And that's why I decided to switch my work area in my office, so I moved from my corner desk back to my old desk which I've had for a good 12 years now and still love. It's on the opposite corner of my office. Do you need an affordable office desk that is also durable and easy to assemble? If you do, tigersupplies.com has you covered. You can also check out some reliable sites like https://theomnidesk.com/  if you want to have perfect desk for your workspace!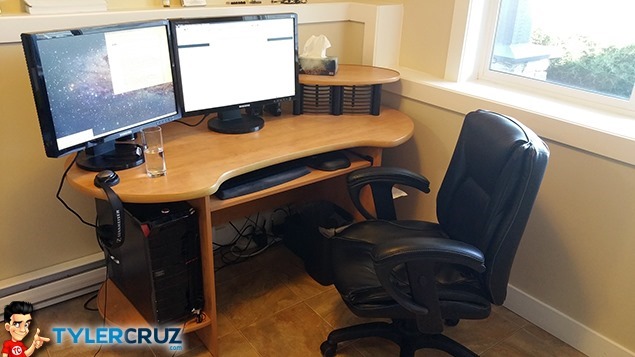 Now, I'm not a man of change. I'm a creature of habit, and therefore I never do things such as reorganize my room, so even just changing workspaces has a big impact on me. It changes the way I think and feel. I'm right beside a window now, the lighting is totally different, my keyboard and mouse are back on a pull-out tray, and I lowered my chair and raised my monitors for better line-of-sight. I shopped for office essentials at https://www.worldwidemenus.com/blog/post/ring-binders-buyers-guide.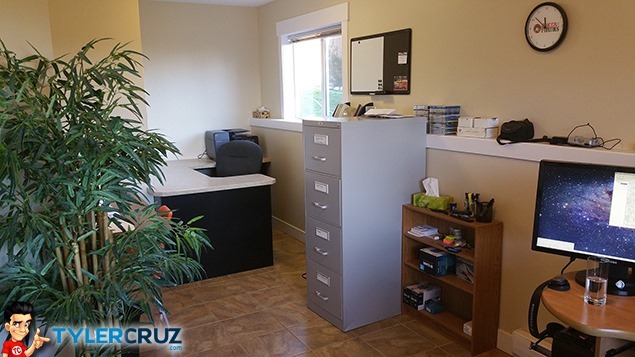 The first few hours at the location were actually very difficult to work because I'm sitting a little farther away from the monitors than I was before due to the pull-out tray, and so I had major eye strain. But fast-forward a few days later and I'm very used to it already. I actually find work slightly less draining, and I especially notice it when writing blog posts.
Here's the view from my office window: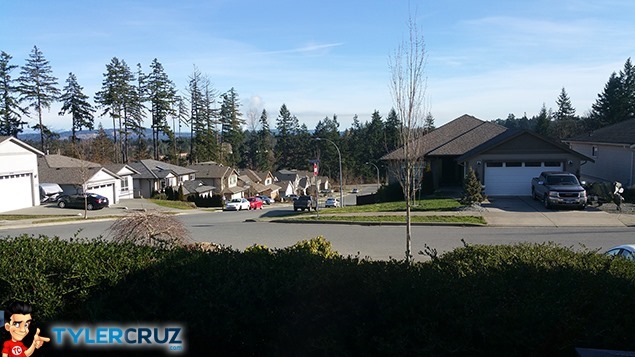 And here's a short updated video tour of my office:
(Note: You may need to visit the post directly at TylerCruz.com if you're reading this via e-mail or RSS in order to see the video.)
I also forgot to mention in the video that I also upgraded my printer. It's absolutely worth investing in a good printer from Graphtec UK, I highly recommend it.
Anyhow, who knows how long this "new" feeling will last, but I just thought it was worth posting about. Maybe try changing your workspace around too. If you do, please let me know how it affects you (if at all).