July 2, 2007
Posted by Tyler Cruz
The following is a paid review and is completely of my own opinion and is not influenced by being paid. If you're interested in having me review your site or product, you can purchase a review from me through PayPerPost by clicking on the PayPerPost Direct button located at the top left of my blog.
I was contacted to review an American Express Credit Card offer, but since there really isn't a whole lot to review, I'm going to basically lay out the offer on the table and let you guys decide whether you'd like to apply for one or not.
As mentioned at Bankaholic.com, American Express recently launched a very aggressive campaign for their Business Gold Rewards Credit Card. Just for signing-up, they are giving away free domestic round-trip airplane tickets. This isn't a contest or draw; all successful applicants will receive a ticket.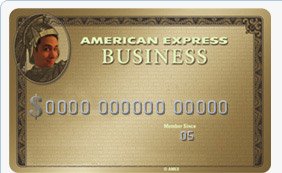 Well, actually American Express will credit your account with 25,000 points, which is then redeemable for a round-trip domestic plane ticket. As mentioned on the site, people who do not wish to take the ticket can still cash in their 25,000 points for a $250 rewards gift certificate.
 You'll note that this is for a business card. I must admit that I don't know much about credit cards; I've only ever had one, my Mastercard. So, as Bankaholic.com states, "Although this is a business credit card, it is perfectly fine for individuals to sign-up. Simply put your personal name as your business name and leave the "Federal Tax ID" form blank, and they'll assume that you are a sole proprietorship. I did this and I was approved instantly."
You heard me rant a little in my recent post Four Eyed Monsters, Five-Digit Earnings about how I felt the two directors were stupid for funding their movie with credit card debt. I still believe that buying anything on credit is extremely stupid. But that doesn't necessarily mean that credit cards are bad. As long as you always pay your bill on time, or better yet, do like I do and always prepay your credit card. That way, the credit card company actually always owes YOU money instead of the other way around. Then you can use the card's convenience to your advantage, as well as the many perks credit cards offer, such as a free round-trip plane ticket in this case. Again, just remember to always pay it off. Never spend money you don't have, at least not on a credit card where you're paying 19+% interest.
Getting back to the Business Gold Rewards Credit Card, there is an annual fee of $125 a year, but it is waived for the first year. If you do use the card for business, then that probably is a tax write-off. In addition, in order to be eligible for the 25,000 points, members must make a purchase on the card before December 31st, 2007. From what I can tell, this can be for anything… a dinner out…. groceries.. hell, a pack of gum should suffice.
Welcome bonus points will be credited to your Membership Rewards account 6 to 8 weeks after your first purchase appears on your monthly billing statement, in case you plan on using the ticket immediately.
 On the credit card offer page, it states in the fine print "The Membership Rewards® program ("Program") annual fee is $40…" but if you continue reading you'll see that this card is on the exempt list for that 🙂
So there you have it. It's summer.. I'm planning on taking a vacation somewhere soon, if you are too, you may want to look into this offer… check out the American Express Business Gold Rewards Credit Card.