March 15, 2008
Posted by Tyler Cruz
That's right. In an effort to reward those who regularly read my blog, I'm giving out phone cards to the first 11 people who comment in this post. You can't enter an easier contest than that!
Please leave your e-mail address in your comment, or make sure that your e-mail address is attached to your account as I will e-mail you a special code.
Each phone card is credited with $10 and worth up to 555-minutes of long-distance calling. The exact amount depends, of course, where you call. United States to US or Canada calls are 1.8 cents a minute which equates to over 9-hours of call time.
Once you receive the activation code from me (assuming you're one of the first 11 people to leave a comment), you can activate it at http://www.pingo.com/free.
You don't need to attach a credit card – all that requested from you is an e-mail to help control fraud (in case somebody got there hands on a bunch of these gift cards).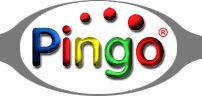 This little contest was sponsored by Pingo.com, a company which offers international calling cards and prepaid phone cards.
I came in contact with the owner after he ordered over $700 worth of banners from BannersMall having went through my referral URL, which meant a quick-and-easy $70 commission for me. After a bit of discussion, we naturally decided to hold a little contest together.
Their rates are really cheap. Here are some of their rates – their full rates can be found on their site:
US to US: 1.8 cents/minute
US to Canada: 1.8 cents/minute
US to UK: 2 cents/minute
US to Australia: 2.2 cents/minute
Another thing that's nice about them is that you can pay for your phone card online with PayPal.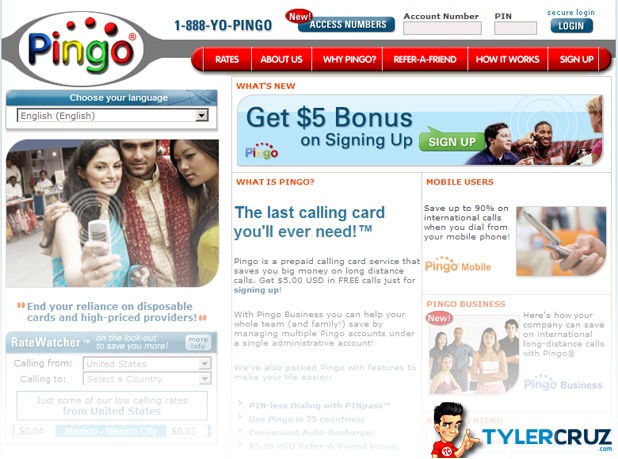 Creating an account is easy, too.
To create your Pingo account:
Create your account number. This can be your home phone, or any other 10-digit number you choose.
Create your 4-digit Personal Identification Number (PIN). This is your secret number that gives only you access to your Pingo phone card account.
Enter up to 10 personal PINpass phone numbers – your home phone, office phone, mobile phone – whatever phones you frequently use. When you dial either a local or toll-free Pingo access number from these phones, Pingo will recognize you, and you will not be required to enter a PIN to make a call.
Enter your billing information.
To make a call:
Just dial your local or toll-free Pingo access number.
If you are not using one of your PINpass phones, at the voice prompt, enter your Account number and PIN.
Dial the number you want to call; for all calls, including domestic long distance, dial the country code and number, and then press #. For example, if you're making a domestic U.S. call, just dial 1 (the U.S. country code) + area code and number, then the # key.
If you want to place another call, don't hang up at the end of your first call. Simply hold the # key for two seconds and dial the new number you'd like to call, followed by the # key – there's no need to re-enter your account number or PIN!