January 17, 2013
Posted by Michael Kwan
The following is a paid review for TylerCruz.com written and reviewed by Michael Kwan. It is completely of Michael Kwan's opinion and is not influenced by being paid. If you're interested in having your site or product reviewed, please view my advertising page
There's a good chance that you've heard about a book called The 4-Hour Workweek by Timothy Ferriss. In it, Ferriss talks about how you can work smarter, not harder, in order to earn more money while simultaneously giving yourself more free time. The main crux of his lesson is to outsource just about everything that you can. And this makes perfect sense for the Internet marketers in the audience.
You might outsource all your blogging and sales copy to a freelance writer like me. You might outsource your website design to a professional designer and you might use a variety of tools to track your affiliate leads and sales. This is all well and good, but it comes with another set of problems. First, it can be awfully disjointed, as you may be dealing with multiple service providers across multiple channels for multiple offers. Second, you still have to take the time to put all these puzzle pieces together into a viable online business. There has to be an easier way.

And this is fundamentally the idea behind Concierge by CoolHandle. They're aiming to provide a complete suite of premium tailored affiliate services that are personalized to your needs and specifications. Just tell them what you want to get done and they'll do it.
Save Time and Make Money?
Let's take on a hypothetical example. You decide that you want to promote a digital product that you found on an affiliate network. For this, you want to create a custom landing page, complete with a unique sales letter and graphics. You want to embed an original video in there, you need reliable hosting, and you want to make sure that all your sales are properly tracked. Normally, you'd either have to do it all yourself or you'd hire several contractors for each of those components… and then you'd have to put it all together into some sort of accessible package.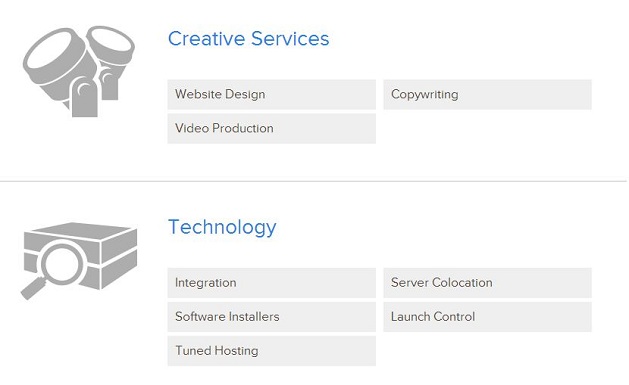 If you work with Concierge by CoolHandle, all you have to do is make that single point of contact, tell them exactly what you need done in terms of web design, copywriting, video production, graphic design, and back-end affiliate tracking, and they'll make it happen. As you can see above, Concierge by CoolHandle offers a number of services that span the entire spectrum for affiliate marketing.
They can handle any software installation you may need. If you're launching your own product and you don't want to worry about your server, they've launch control for that. You see, CoolHandle at its heart is "just" a web hosting provider. You can host your various websites through CoolHandle and Concierge is a valued addition to make your affiliate marketing that much easier, more efficient and potentially more profitable.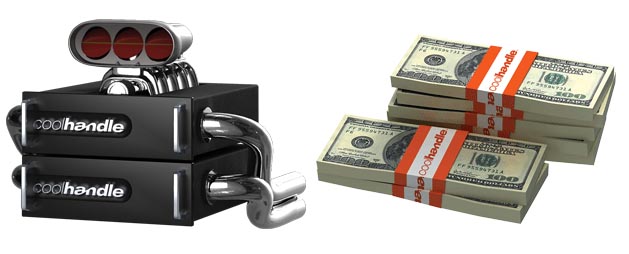 The Concierge service is not unlike the concierge service that you may get with a higher end credit card or the service you might get from a hotel concierge. They're literally at your service, answering any questions that you may have and getting those tasks done that you need done. Instead of booking restaurant reservations and getting you theater tickets, Concierge by CoolHandle sets up your affiliate dealings, designs your websites, and offers tuned hosting for those web properties.
More Than a Web Host
It's easy to compare CoolHandle to all the popular web hosting providers out there. Some of them may have some added value in the form of server colocation or perhaps a website design offer, but because of Concierge, CoolHandle does a lot more compared to other web hosts. That's because they are geared specifically toward the Internet marketers and online entrepreneurs in the audience.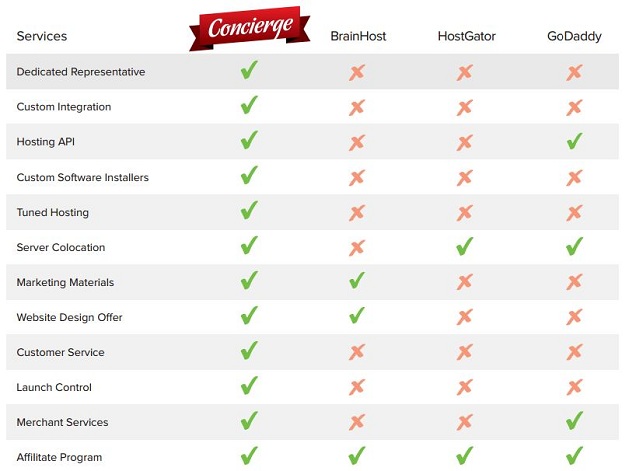 This suite of concierge services can make your affiliate life that much easier, but it's important that you can have reasonable contact with these people if you want to get anything done. That's why it's reassuring that each customer is assigned a dedicated representative, just as there is a specific individual in the hotel lobby who can help you with local dealings. This allows CoolHandle to give you boutique-level support at enterprise level scalability.
CoolHandle Marketing Director Ryan Morris is particularly proud of how they track sales: "Affiliate marketers spend their time and money promoting an offer and expect to be paid accurately – all the time without fail – as they should be!… With our years of experience and knowledge, we have developed a sophisticated three-tier system to guarantee that all sales are tracked and accounted for; that way Affiliates no longer need to worry about losing commissions."
How Much Does Concierge Cost?
While there is specific pricing for CoolHandle web hosting, there does not appear to be any pricing information for the Concierge service. I imagine this is because the individual services offered are priced on a case-by-case basis. After all, asking a web designer how much he charges to design a website is like asking how much it costs to buy a car; it can vary considerably and it really depends on your needs and your budget.
Part of the reason why you got into affiliate marketing in the first place may have been that you wanted greater freedom and you wanted to remove yourself from the conventional 9-to-5 grind. Instead of spending all that time on the fine details of your online exploits, perhaps it is better to leave that to Concierge by CoolHandle. That way, you can focus on the big picture, get more done, and make more money.