October 25, 2008
Posted by Tyler Cruz
The following is a paid review and is completely of my own opinion and is not influenced by being paid. If you're interested in having me review your site or product, please view my advertising page.
A few days ago I was out shopping at the mall and I noticed that the store I was in already had most if it's Christmas inventory (Christmas trees, wreaths, and other decorations) on display for sale. It may only be October, but in the eyes of the retail market it's already the Christmas season.
Buying gifts for people seems to be getting harder and harder each year. I think part of it is because I'm getting older each year and so I can't get my friends Ninja Turtles or Lego anymore. In fact, just coming up with new and interesting prizes for my Affiliate Marketing Challenges each month takes me literally hours to do.
This is where CoolProducts.com comes in. CoolProducts.com is a website which, as their name suggests, offers cool products for sale. Since Christmas is just over the horizon, they thought it'd be a good time to market their site and let people know about it for their upcoming holiday shopping.
Overview
CoolProducts is a community driven retail site for finding unique gift products. They label themselves as a social shopping network in that all the products that are shown on their site were actually products submitted and then voted on by the community.
CoolProducts is essentially a website which links to unique and cool products from around the net. All the products listed on their site actually link through their masked affiliate URL to the real retailers site – this is how they make money.
Normally, that may make the site sound like a worthless scraper site out to make a quick buck, but CoolProducts actually has real value in that there really are some cool and interesting products there. As such, it's quite useful when looking to buy somebody an interesting or unique present that you typically won't find at your local retail store.
One important suggestion and recommendation I'd like to give would be for the site to have a Price Search and Sort by Price feature. Currently you are limited to browsing by category and sorting products within each category by rating, popularity, and most talked about.
When I am shopping online, there is almost always a certain price range that I am looking for – especially when gift shopping. Being able to narrow down my search to products within the $50-$100 range, for example, would be a very welcome feature.
Cool Products
CoolProducts.com really does have cool products. In fact, I had a great time browsing the site while researching it for this review. Here are 4 random products I picked out – just a few examples of the many cool and interesting products listed on their site:
Tykelight Buddy
Link: (Click)
Price: $24.95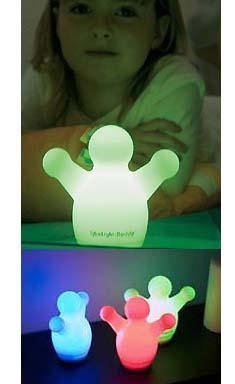 Product Description: This is basically a fancy nightlight for kids. It has a HIGH and LOW setting which is useful to help transition the scared child to sleep. It also illuminates automatically during power outages and has a smart timer option that gradually dims after 15 minutes.
Animatronic Elvis
Link: (Click)
Price: $299.95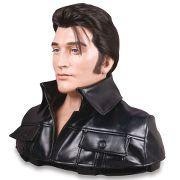 Product Description: This reminds me of that one Saved By The Bell Episode in which Zack and the gang throw a party in his house and break his mom's Elvis bust. But this one's different. This is the animatronic Elvis, a singing and talking robotic bust. The device sings eight of Elvis' most acclaimed songs including Hound Dog, Love Me Tender, and Jailhouse Rock.
The mouth, eyes, and head movements are synchronized with the music, replicating his unique facial expressions (including the curled upper lip) and baritone voice. Integrated infrared sensors in his jacket detect ambient motion, prompting Elvis to say "Bring it on back now" or another famous Elvis remark as you walk by.
The device has 37 monologues recorded from interviews that play at a touch of a button, each reflecting on the life and career of The King. A karaoke feature allows you to sing along with Elvis and the device has an audio port for connecting an MP3 player or another audio source, allowing you to play your own music through Elvis's 10-watt speaker. Includes a remote control, 1/4" microphone jack, and an AC/DC adapter.
Parking Meter Coin Bank
Link: (Click)
Price: $39.99

Product Description: This is pretty self explanatory. I think it's a pretty neat idea for a piggy bank and I like how it's tall and clear so you can see how much money you've put in. I also like how the official description describes it as "very realistic looking" – yeah, maybe if you're drunk 😛 At $40, this may be a bit too much, but still, it's a neat gift idea. Would be great to give to a parking cop, heh.
Binary Wrist Watch
Link: (Click)
Price: $69.99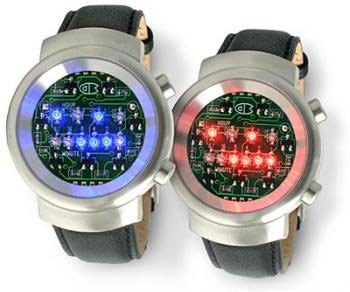 Product Description: Just like it looks like, this is a watch that displays the time in binary format. The $70 pricetag seems a bit expensive to me, but I'm guessing it's because not many of these are mass-produced. Would be a great gift to give one of your uber-nerd friends.
Suggest Cool Products and Make Money
Want to make a quick buck? CoolProducts pays their members to simply suggest new cool products to add to their site.
Here's how it works:
After creating an account, simply submit a link to an interesting or cool product that you found for sale online somewhere. Other members of the CoolProducts community will then vote on the product you suggested, and approved suggestions will then be added to the site and you'll get paid.

Now, exactly how the payment is accredited is a bit confusing. The following text is taken from their site and states:
"As sales are made, the original idea contributor gets a share of our commission. In other words, contributors will be paid $10 per product idea shared (over time as commissions accrue). They'll also receive community recognition and special community rewards. Suggest 100 products, potentially earn a $1000."
However, the image above seems to suggest that you will get a commission every time your suggested product is sold. It would be nice if they clarified exactly how payment is worked out.
If the image is indeed correct then CoolProducts could potentially be a massive passive money maker for some people. Suggest just one cool product and you could be making a commission for every sale while they do all the work for you.
Contest
CoolProducts is currently holding a contest in which all you need to do is simply link to the URL http://coolproducts.com/contest/link somewhere on your blog or website in order to win one of their cool products below:

(Don't you love how the grand prize is a Cruzin Cooler?)
Technically, someone will need to click on the link at least once as they will be determining the winner on November 25th by reviewing their backlinks log. They will then randomly choose three winners and one grand prize winner from this log.
To enter, you will also need to sign up to the registration form on their contest page. Unfortunately, you must be 18-years-old or older and a US resident in order to win, so I'm not eligible to win the Cruzin Cooler 😉
Check out their contest page for more details.
Conclusion
While it would be nice to see a Search by Price Range feature, CoolProducts really does have a lot of cool and interesting products. In fact, I found one there that I'm considering buying for a couple people I know.
Check it out, it might just save you a couple trips to the mall this season 🙂