May 22, 2009
Posted by Tyler Cruz
The following is a paid review and is completely of my own opinion and is not influenced by being paid. If you're interested in having me review your site or product, please view my advertising page.
If you've been in the "make money online" blogging scene for a while now then you may remember the name Matt Coddington. Matt was the original owner of NetBusinessBlog (now pretty much dead) before he sold it two years ago for $13,000. Considering that the blog was not even 5 months old and he got $13,000 for it was quite impressive.
Matt has since returned back to his roots as a web designer and is offering his designing services at his new website, Desilio.com.
While the site is still new and not quite finished, Matt has actually been doing website design and development for the past decade. He wants to get the word out about his services even though he knows that the site is a bit thin on content; he believes that for now, his portfolio should speak for itself.

The greatest perk to using Desilio in my eyes, other than their competitive pricing, is that they say they are able to work with every major content management system (CMS) on the market today including: WordPress, Drupal, Joomla, Moveable Type, osCommerce, Magento, and a slew of others.
While more and more design companies are offering WordPress design services these days, it can still be difficult to find companies that will design for other CMS systems. It's nice to know that Desilio is an option to use when you need something custom designed for a CMS system. I wonder if they offer custom vBulletin skins. If they do, they should definitely consider mentioning and promoting that fact on their site.
Portfolio
When I'm evaluating website design SLC, there's really only two things I take into consideration: their portfolio and their prices. I don't mind paying thousands of dollars for a design if what I'm getting in return is worth the price tag.
Thus, I don't expect to receive a start-of-the-art design for $400-$600 as that's really quite a cheap price range, but I still expect to see something fairly decent.
Below are some of the designs showcased in their portfolio: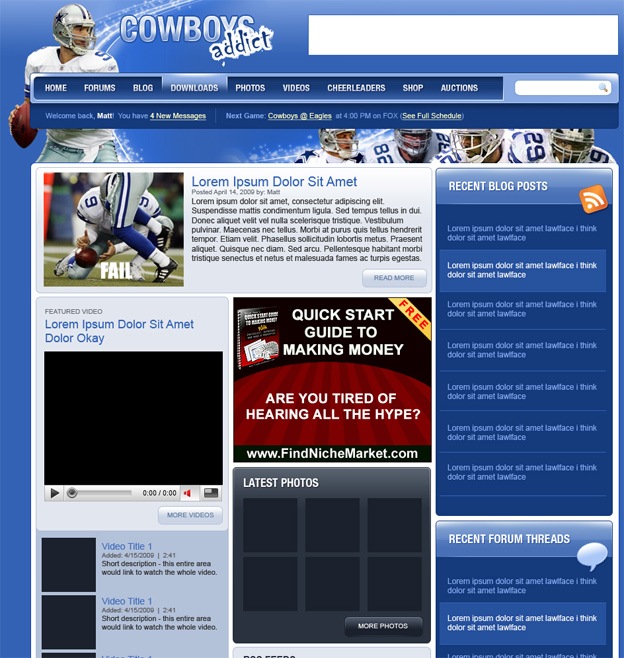 Remember that if you purchase a design for a CMD that these designs will be coded into XHTML as well. It's an important thing to consider as designers who design specifically for a CMS will be sure to design specific elements and navigation properly for easy integration into the CMS.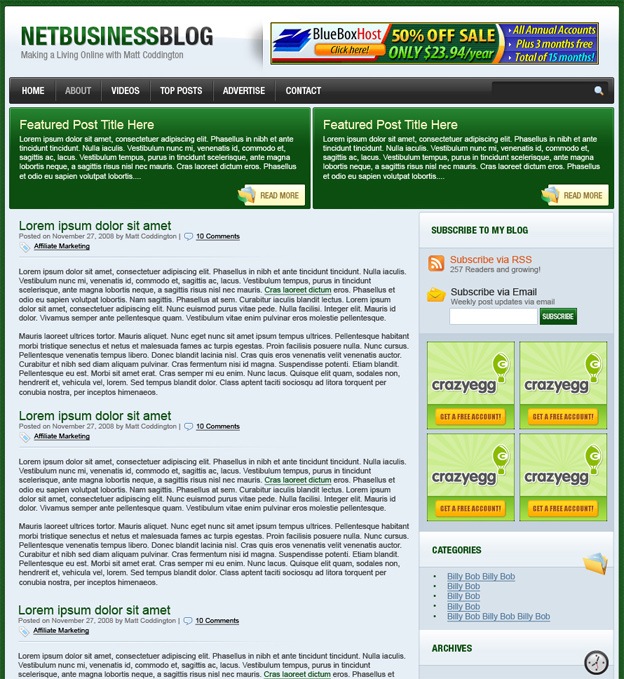 My honest opinion is that for the price, these designs are very good. They aren't award-winning designs or the cream of the crop, but for being fully coded at $525 including getting a custom logo and revisions they are close to the best you could expect for the price.
The truth, too, is that you'll rarely need anything top-of-the-line anyway unless you have a huge budget or are scaling up and revamping an existing site. I'll be the first to admit that I tend to focus a bit too much on design when I should instead be focusing more on marketing and growth.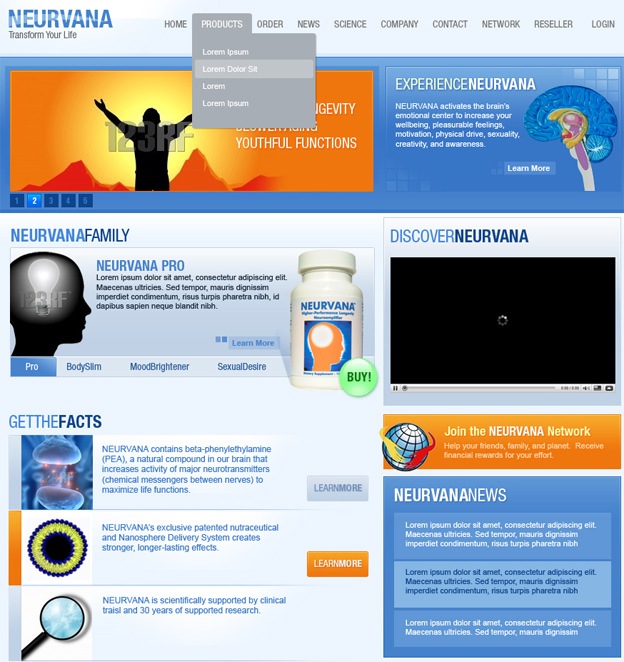 Limited Time Full Custom Blog Design for $525
Desilio is currently offering full custom blog design including coding for only $525. If you use the special discount code mentioned further down in this review, you can save over $50 making it only $472.50.
This package includes:
1 hour pre-design consultation
First draft complete with blog homepage, comments page, and archives page
2 phases of revisions
Valid xHTML/CSS coding and integration with any major blogging platform
FREE: Simple raster logo included in design (if you don't already have one)
You will find it very difficult to get a custom blog theme, fully coded, for such a price. Coding alone (to WordPress no less) will usually run you between $200 to $250 which means that you're effectively getting the custom design work for around $300.
Most custom WordPress design services range from $700-$2,000 with the higher end designers charging $2,500-$5,000, so Desilio is a great option for those who want a custom blog design but can't afford the 4-digit price tag.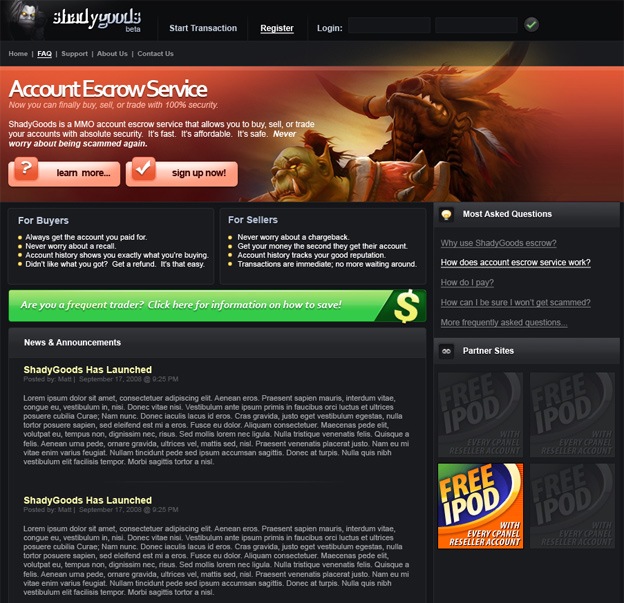 Additional Design & Development Services
While Desilio focuses primarily on web design, they also offer other web development services including programming as well as SEO or PPC services.
Matt told me that in the future he plans on offering free premium themes, downloadable icons, and other design resources as well, so keep an eye out for those.
If you need something web design or development related done, give them a shout and see if they can do it for you. Chances are they can.
Special Discount for TylerCruz.com Readers!
Matt is giving TylerCruz.com readers a special 10% discount on any purchase. Simply include the promotion code: TYLERCRUZ when filling out the contact form on Desilio.com.
This effectively improves the $525 Blog Coding & Design package price to $472.50, which is a $52.50 savings. This is really quite cheap!