October 21, 2011
Posted by Tyler Cruz
Disney's Hollywood Studios is basically their version of Universal Studios. It is focused around a behind-the-scenes type setting and theme, with rides and attractions that take you into the movies.
There were a lot more "tour" type rides rather than thrill-based rides at this park, which I actually prefer, as I'm definitely not an adrenaline junkie. There's a lot to see at Disney's Hollywood Studios, and I'd definitely recommend making this one of the parks to visit.
Jump to the 2:05 minute mark in the video below to see just how… "interactive" some of the tour rides can be! That horn was LOUD! And I had the isle seat and my brand new video camera started got wet so I had to be careful, heh.
Here's a video clip of some of the attractions at Disney's Hollywood Studios:
(Note: You may need to visit the post directly at TylerCruz.com if you're reading this via e-mail or RSS in order to see it.)
They also have an American Idol building where they take a live audience and actual contestants from the crowd to conduct a smaller version of American Idol. They limit the spacing and close it when they reach that limit, so it's not just something that you can walk in and view, which would make the experience a bit more authentic to those involved.
It's not my cup of tea, but I could definitely see this being a must-see (or must-participate) for 16-year-old girls.
And here are a few photos: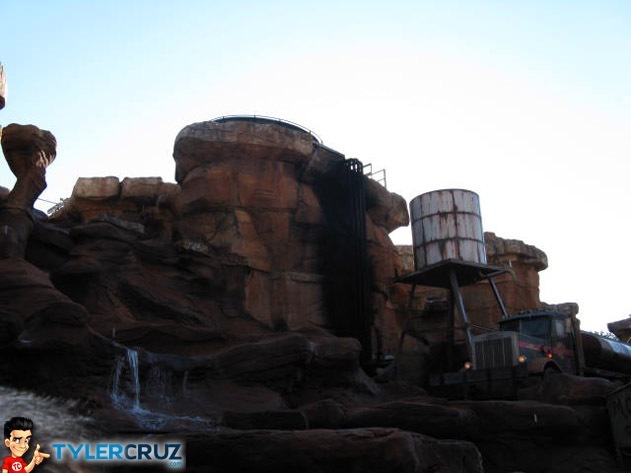 This is actually a huge faux, flat backdrop of San Francisco. There a lot of these things.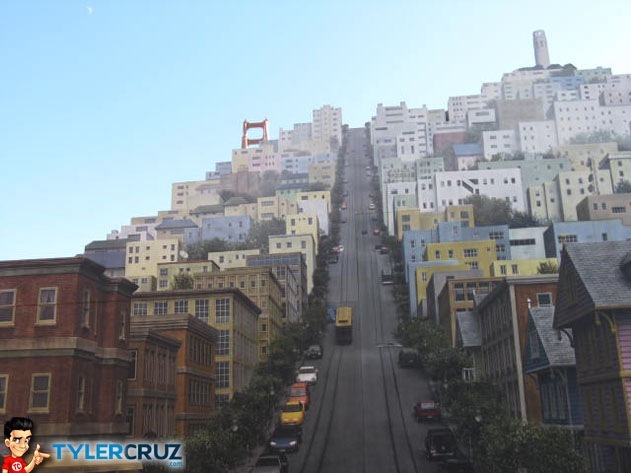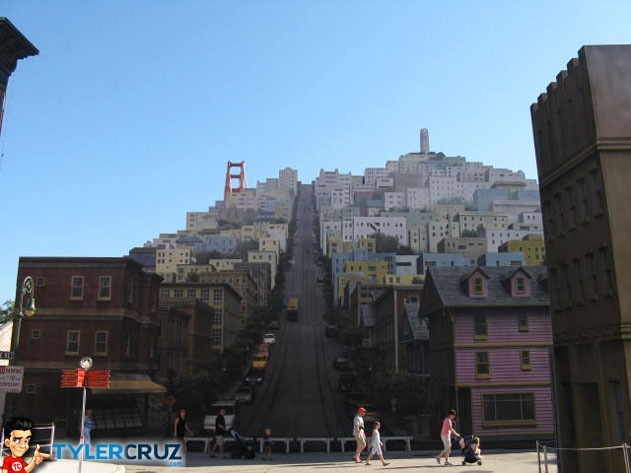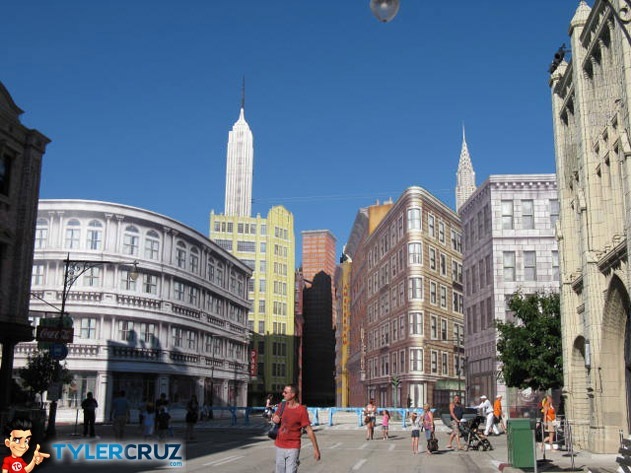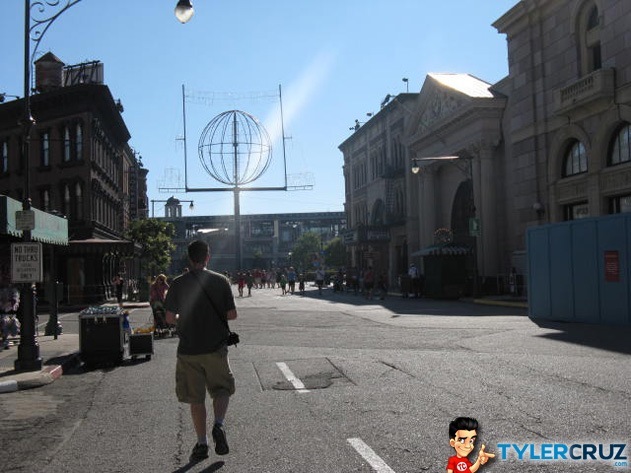 And that's Disney's Hollywood Studios at a glance. I'll have more videos and photos from my trip in 48 hours.
Posted: October 21st, 2011 under Personal