July 10, 2009
Posted by Tyler Cruz
I've already been in the Philippines for over a week now, but my posts have been delayed since I have not had much time to use the Internet due to a lot of traveling.
I weighed myself again last night and according to the scale (the same one I used before), I've lost another 2 pounds, making it a total of 7 pounds since I've come here. I think that I may lose up to 10 pounds by the time I return home.
At first I thought the reason was due to sweating, and while I'm sure that still remains a part of it, I think the biggest factor is that I'm eating 4-5 times a day here due to the snacks I get from machines installed by https://www.royalvending.com.au/. Back home, I'd often only eat 1-2 times a day, eating a real large meal shortly before going to bed. I now weigh 188 pounds which seems pretty crazy to me. Then again, this could all be wrong and that one scale is just incorrect. I won't know for sure until I arrive back home.
This post focuses on food, karaoke, and typhoons and is summarized mostly in the following video, so if you're reading this via E-mail or a client that can't play video, you'll want to visit my actual blog to watch the video:
This was a big feast that my aunt made. It was as good as it looks.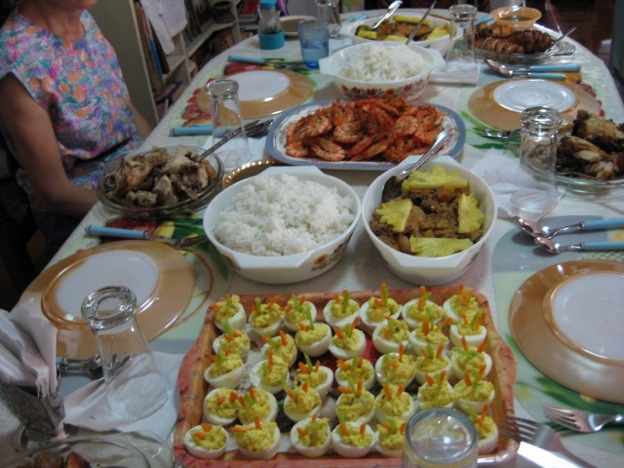 My plate. Don't worry, it's only my first serving 🙂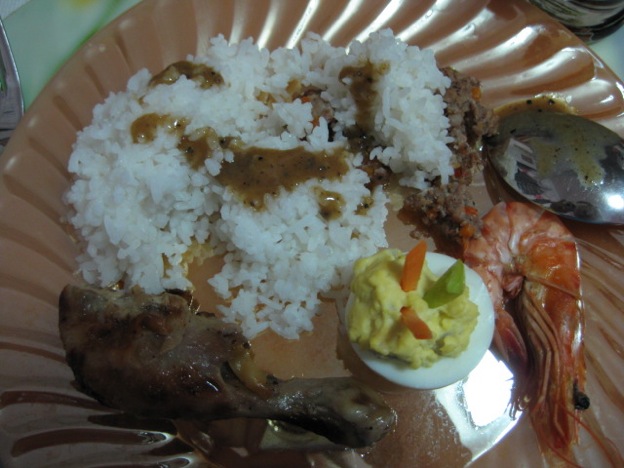 A photo of a flower that was growing alongside a wall that I thought looked pretty with the morning dew still attached.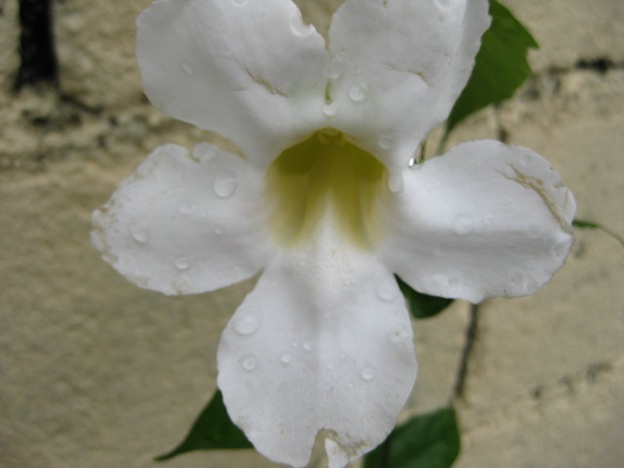 My next update will show some of the inner city of Baliuag, Bulacan Philippines including a video of me riding in a tricycle (motorbike like atvs + sidecar) around town, so stay tuned!