July 8, 2012
Posted by Tyler Cruz
Note: The screencast version of this review is located further down, in case you want to see a hands-on video review.
Regardless of which traffic source you use, the fact is that increasing your CTR will almost always lower your costs. This is regardless of whether you bid on a CPM or CPC model, because in the end, traffic networks only care about the eCPM they are receiving.
Even if you don't use a traffic network but are doing a media buy on a website on a fixed monthly rate – increasing your CTR will get you more traffic, and thus a better bang for your buck.
The ad image is the single most important factor when it comes to your ad – much more than your ad copy or even ad title. Therefore, it is very important that you always split-test your ad images over and over. Most of you know this already.
But gathering and modifying ad images takes time, and time is money.
This is where CrazyCTR comes in.

CrazyCTR is a paid service that allows you to instantly make countless variations of your ad images so that you can focus on actually split-testing the ads instead of spending all of your time creating the images manually.
NOT Just for Facebook and PlentyOfFish
When I first heard about CrazyCTR, I didn't sign up right away because the site is a bit misleading in that it appears that it only works for Facebook and PlentyOfFish images.
But that's not true at all. It works for ANY image, and thus ANY traffic source.
For example, if you want to split-test banners on the Google AdWords Content network, it will work. If you want to split-test banners on a blog it will work. It creates variations for any image, so the actual traffic source is not a factor.
Never Assume
You should never assume what will work and what won't, because you'll ALWAYS be surprised. The only way to know for sure is to test for yourself.
CrazyCTR can generate nearly limitless variations of your ads, thanks to their random generator, so you can essentially split-test forever until you find that golden nugget.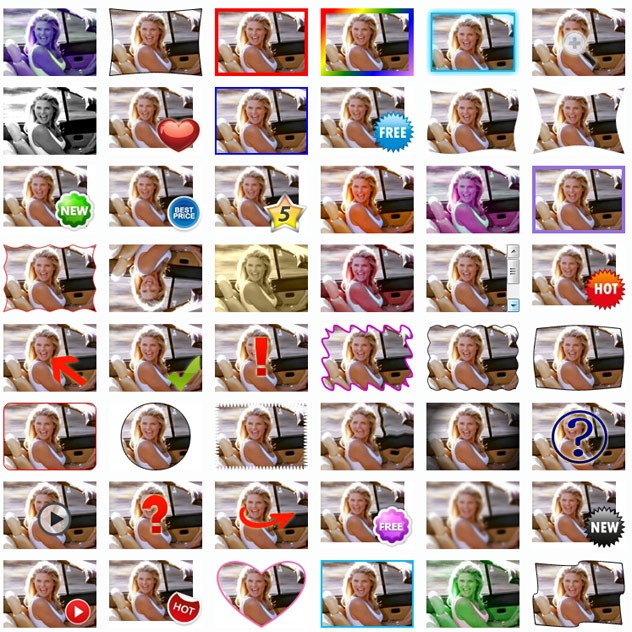 How I Like to Use CrazyCTR
The way I like to use CrazyCTR is to first split test various images on their own. For example, for a dating ad I will take 10 images of different women and then after I have a good amount of sample data, I'll take the top 1 or 2 performing images and enter them into CrazyCTR to split out variations of those ads.
That way, I know that my "base image" is already a winner, and am using CrazyCTR to further improve its CTR.
Screencast Review
Below is a 17-minute hands-on screencast review that I made:
(Note: You may need to visit the post directly at TylerCruz.com if you're reading this via e-mail or RSS in order to see it.)
20% Lifetime Discount for TylerCruz Readers
The owner of CrazyCTR set me up with a special discount to give you guys.
Simply enter the coupon code: TYLERCRUZ to receive 20% off your subscription price for LIFE.
That works out to less than 20 cents a day for the Pro subscription if you do the yearly plan with the discount.
There is also a 7-day free trial, with no credit card required even!
I do not make anything from them whether you sign up or not, in case it sounds like I'm overselling it.