April 6, 2008
Posted by Tyler Cruz
Last Wednesday I was playing a quick $220 buy-in tournament at my usual home game. Since I busted out at 6th and was about to head home, another player asked me if I wanted to try another game that was going on, and since the night was still young I agreed.
The game was $5/10 NL, one step up from what I normally play ($2/5) so I had to be a bit careful, but was excited. I bought in at $1,000 and within about 45-minutes I already had around $3,000 in front of me! I had so many chips that I was having major problems looking at my cards, so I had to keep trading chips in for different colours (exchanging 20 reds for 1 black). Aside from catching some fantastic cards, I was also playing really well.
A bit later on I flopped a set and the board was rainbow. I forget the betting pattern, but I didn't make it cheap for the others to continue on, especially after the turn since the turn gave a flush draw. It also gave a straight draw, but I bet enough to make it unprofitable for it to be chased. Unfortunately, the guy was set on chasing his runner-runner straight draw and hit it on the river, and I lost the pot of around $1,000-$1,100 (just goes to show you that there will always be bad players at any limit).
Around 3-4am I was starting to play a bit poor, mostly from fatigue, and so I decided to leave. You should never leave based on "if you're ahead" or on a stop-loss, but simply when you're playing bad. I was starting to play bad, so I knew it was time to go. I left with $1,775 in my pocket (it didn't fit in my wallet :P).
Anyhow, getting back to the topic of this post, Lisa and I are leaving for the River Rock Casino Resort in Richmond, BC tomorrow morning. We don't go on many (any) excursions, so this little trip will tie us over until Blog World in Las Vegas in September.
The River Rock is only a few years old, so it's sparkling new, and is quite large. The local casino I used to frequent doesn't compare in size nor beauty. I'll be playing poker there, mainly to see what it's like, and will just basically be relaxing.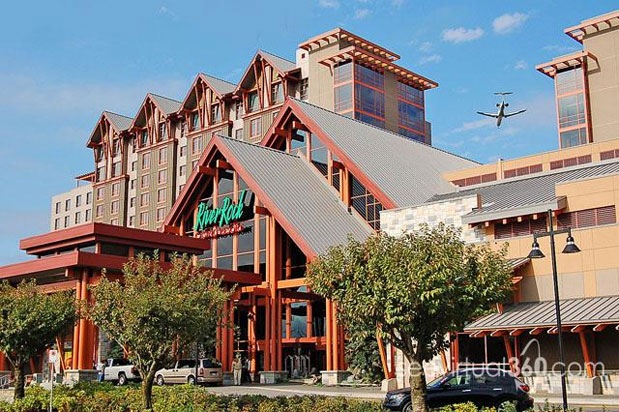 There's always a bunch of promotions, events, and shows going on. Chris Rock will be there his No Apologies Tour, but unfortunately I'm not a huge fan of stand-up comedy. Creedence Clearwater Revisited will also be playing, but I'm not a huge music fan either. Unfortunately, we just missed Andre-Phillip Gagnon by a couple days, and I'd love to go see him. For those not familiar, Gagnon is famous in Canada as a master voice impersonator. If you think you've heard good impersonators before, you haven't heard anything.
Some of the amenities in addition to the casino include a theatre, spa, hotel, and five restaurants.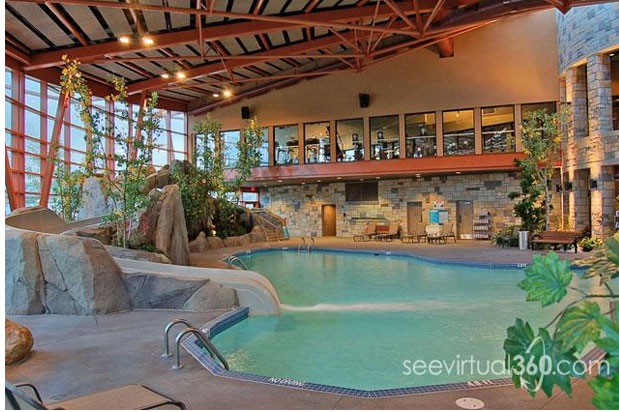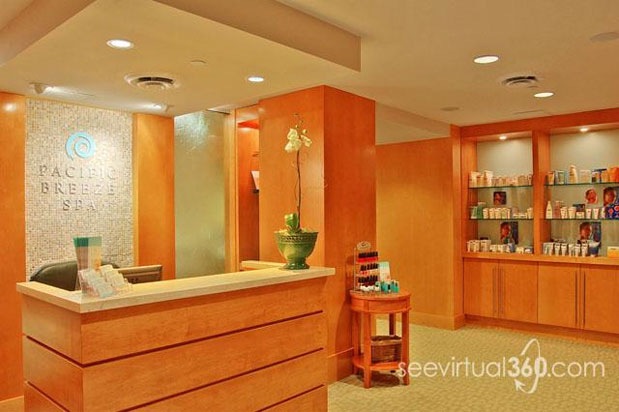 This is where I'll be most of the time away from the poker tables: the 24-hour international food court! I love food with a passion, and so will my belly with 5 restaurants and the food court in the resort. Although, I'll probably venture out to town to dine in a Korean restaurant as well. Sigh, the city I live right now has very limited variety unfortunately.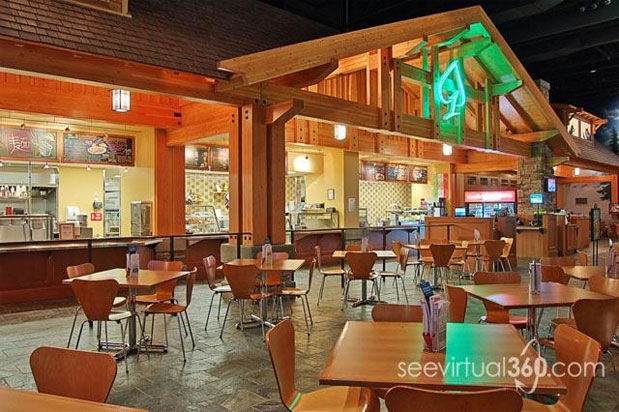 We'll be staying at the River Rock for four days, so we'll definitely have enough time to enjoy ourselves. I know that Lisa will enjoy the spa treatments and pool.
I'm bringing my laptop and camera, so I'll try to give photo reports each night. However, be forewarned that there are only so many places I can take pictures in since cameras are a no-no in the games room for security reasons.