February 21, 2010
Posted by Tyler Cruz
I haven't posted for nearly a week because I've been taking care of a few odds and ends away from the computer including continuing my house hunting while remodeling my old house with help from plumbers Lacombe so it can be ready to be put on sale.
There have been a number of interesting house hunting developments this past week, and things seem to be moving pretty fast. Sceneca Residence Condo will be a beautiful new Launch mixed development. Nearby to Tanah Merah MRT, close to good schools. A friend of mine also mentioned about a condo unit in Singapore. The Continuum Condo is a rare freehold developments. She is planning to visit the place and see it herself. While I had been looking at houses online for the past few months, it was really more a type of dreaming than it was a reality. I also found this Grand Dunman Dunman Road which can make me enjoy local delights at locations like Old Airport Road Food Centre that is just 5 minute drive of Dunman Residences. One of this dreams that I want to become reality is to comprar inmueble en España (buy property in Spain)!
It was only this past week or two when I actually decided to stop dreaming of selling my condo and buying a house, and actually took the steps to initiate the process.
Now you can look here for some of the recent developments:
Canadian Finance Minister Tightens Mortgages
The day after I made my House Hunting Updates post, the Canadian Finance Minister, Jim Flaherty, announced some changes that are going to be put forth in April (16th, I think it was) that will basically make obtaining mortgages more difficult.
I asked my mortgage broker if this would affect me, but she didn't seem too worried, mainly because I was already pre-approved. Plus, I'm putting down close to a 20% down payment so the new rules hopefully shouldn't affect me.
Finance Minister Jim Flaherty will announce new rules Tuesday aimed at preventing homebuyers from getting into financial difficulty when mortgage rates rise, CBC News has confirmed.
"Finance Minister Jim Flaherty is set to impose new rules aimed at preventing homebuyers from getting in over their heads with mortgage debt.
Sources say the measures will discourage reckless real estate speculation, such as borrowing heavily for an investment property that is not the investor's primary residence. Flaherty is also set to deter households from taking on more mortgage debt than they can afford to repay when interest rates rise, as they are expected to do later this year.
The finance minister is also expected to discourage people from raising cash by refinancing their homes with larger mortgages — again because they may not be able to make the payments at higher interest rates.
The Canadian Press reports that Flaherty will implement a debt affordability or income test that applicants must pass to qualify for mortgages insured by the Canada Mortgage and Housing Corp.
There has been speculation that Flaherty might raise the minimum down payment on a home — now five per cent — and lower the maximum amortization period for mortgages — currently 35 years."
Source: CBC News
My Condo is Now On the Market
It's futile and pointless to look at wetaskiwin county acreages for sale if my own condo isn't even for sale, so earlier this week I had an army of realtors (3) come to my place and I signed all the paperwork to put my condo on the market.
It's now officially on the market and on MLS as well as my realtor's and the Homes & Land website. But really, everyone just uses MLS these days…
I listed my place at $241,000, which is $1,000 lower than the other unit in my building, which is on the 1st floor, so I think that should give me an edge. It also shows that I'm a no BS seller as the other unit was originally listed at $249,000.
This is the first time I've ever sold a place so the process is new to me. I'm going to have to clean my place a lot more frequently now, to allow for short-notice viewings. I'm also going to have an open house if my Strata allows for it, which they may not.
It was just placed on MLS this morning though, so it will take a while to sell. The photos one of the realtors took of my place weren't the best, so I will be cleaning my place in the next day or two and will take careful photos in order to best showcase my place.
I had to do a little bit of running around to get an extra set of keys which I keep at another house to give to the realtors, but really all I'm waiting for now is for somebody to put an offer in.
Engaging in Drive By's
Yesterday I printed out a list of the houses on my favourites list and drove past several of them with the aid of my trendy GPS (which kept annoyingly falling down from my windshield!).
Even though I had already looked at them on Google Street View (God, could there be a better actual use for Google Street View than house hunting? I love it!), it really is a different experience to physically drive past them. You get a very good knowledge of what the neighbourhood is like, the views, traffic, etc.
I also realized something for the first time last night – I only looked at 4 houses, but all of them seemed to have been a bit too close to the other houses for my liking. I understand that the price range of the houses I'm looking at is not that much, but being fairly close to other houses almost makes me a bit claustrophobic.
But it was really neat to drive past the houses… it makes the whole process much more real. I'm not going to bother actually look at any in person until my place sells, as I think it'd just be a waste of everybody's time.
Updated Favourites List
Here's an updated list of some of the houses on my favourites list. House #1 on my previous list was just sold yesterday so that's off the market. I won't relist the other 3 I posted last time, so here are 4 others on my favourites list.
I currently have a total of 10 houses on my favourites list, with 19 on my 'maybe' list. If you are looking for a new place like me, you may also be interested in Belgravia Ace AMK – A Lasting Legacy For Generations For Landed Living.
House #5: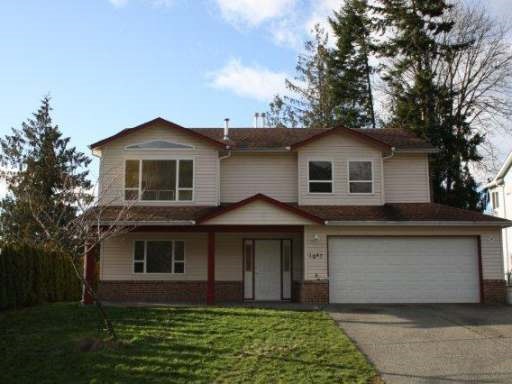 This is by far the cheapest house on my list, but it's pretty nice considering the price. I drove past this one last night and am not sure I like the neighbourhood… it's kind of atop a little private hill in a little suburb area and faces a little forest of thin trees, which sounds good, but… I don't know. I just got a bit of an eerie feeling, heh.
It's 2,100 square feet though and on the low end of my price range though, so I could put in granite countertops and such.
House #6: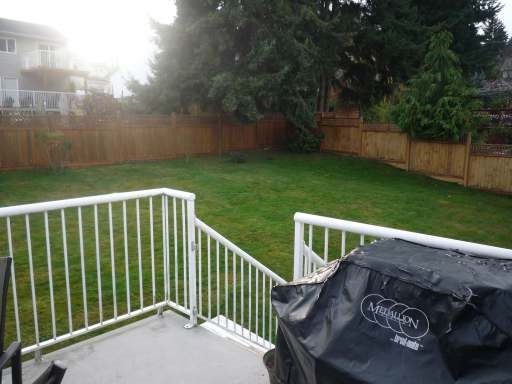 This house look ugly on the outside which is why I decided to use the yard shot, haha. This one is actually only a few blocks from house #4 above so I drove past it yesterday as well.
It's right across from a tiny park for kids which I guess is good for resale, but I'm not sure if I'd like that as it's just extra kid noise, but it's probably not really a factor.
The kitchen is a bit outdated but it has a real nice office which would work well for me.
House #7: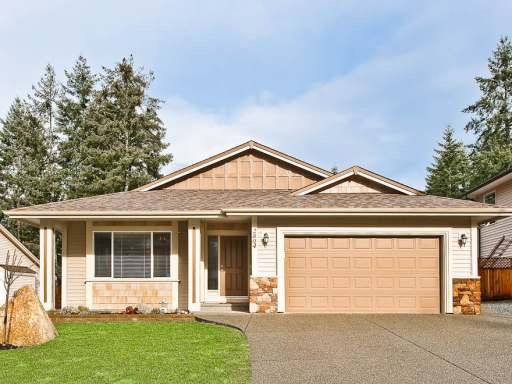 This house is in a nice little suburban stretch of homes and has incredible mountain views. I drove past it last night at dusk which made it even more incredible. It's a nice home, but I think it's too small at 1,550 square feet.
House #8: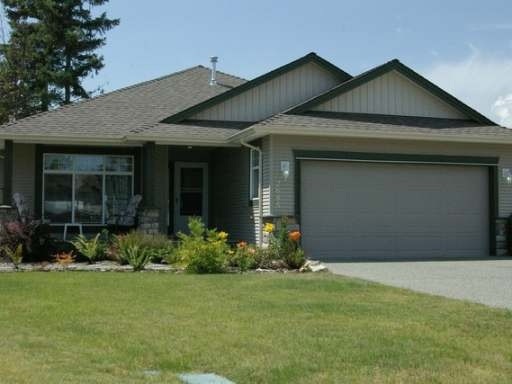 This home was only a block away from house #7 above and so I drove past it as well. It's slightly bigger at 1,600 square feet, making it 50 square feet bigger, but it's also $5,000 more expensive. And even at 1,600 square feet I think it might be too small. It's a nice home though, but I think I need around 1,800+ square feet to feel like there's enough room.
Remember, I work from home so I'm at home 90% of the time, so space is important to me. There are also san diego homes for sale which can also be of perfect choice.
Posted: February 21st, 2010 under Personal