August 17, 2011
Posted by Tyler Cruz
I haven't posted in ages, I know, and I'm sorry. I've been working… just not on my blog. But I'm going to make it up to you by running this easy-to-enter giveaway!
I label posts like these as giveaways and not just simply contests because they're really easy to enter, requiring maybe 15-seconds of your time. They're also extremely easy to win, because most people never bother to enter. For example, If I were to guess, I'd predict that only around 10 people will enter this one… can't hate those odds…
In this giveaway, one lucky winner will receive a custom mascot logo from my friends over at LogoNerds.com.
The Prize
While the title of this post states refers to a custom mascot logo the winner is actually able to choose from any of the 3 packages LogoNerds offers on their order page.
However, since the custom character mascot design package has the most value, I definitely recommend grabbing that one.
Branding is everything, and there is no better way to brand yourself than to get your very own custom mascot.
You can browse through some of their character mascot logos on their portfolio to see the type of quality you can expect.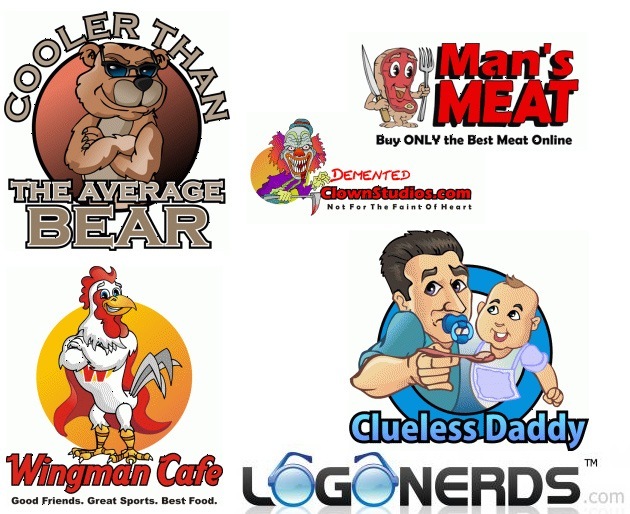 How to Win
As always, I like to make entering my giveaways as easy as possible, so all you have to do enter is:
Follow me on Twitter: @tylercruzdotcom
Tweet the message: @tylercruzdotcom I'm entering to win a custom mascot design from LogoNerds.com via TylerCruz.com!
On August 24th, 2011 I will be using TweetAways to randomly draw 1 lucky winner who meets the above criteria. Make sure you both follow me and tweet the message above or you will not be eligible.
Please note that I will be sending a private tweet (direct message) to the winner on Twitter, asking them to e-mail me with a code that I send in the private tweet. This is to confirm they own their Twitter account and so I can give them the details on how they can receive their prize.
I must hear back from the winner within 2 days from when I send the private tweet or I will draw again for a replacement winner, so be sure to check your private messages on Twitter on the draw date. I have this rule in place because I am tired of winners not claiming their prizes.
Good luck!
About LogoNerds

LogoNerds is, as their name suggests, a logo design company. What makes them different from most logo design companies and freelancers is that they are dirt cheap for the level of quality they provide.
For example, for only $27 you can get a professional web logo complete with 3 different concepts, free revisions, and a turnaround time of 3-5 days!
While LogoNerds specializes in designing logos such as web logos, business/traditional logos, and character mascot logos, they also offer other design services such as logo repair, template design, headers, banners, stationery, holiday-themed logo design, and favicon design.
Be sure to check out the LogoNerds.com portfolio to see some of their work.
Posted: August 17th, 2011 under Contests