July 22, 2009
Posted by Tyler Cruz
So about half-an-hour ago I was eating a late night snack and watching The Daily Show on TV after taking a break from work when I saw none other than Joel Comm appear!
Joel Comm, the New York Times best selling author, social media expert, and internet mogul was in a 4-minute mock interview piece on Comedy Central's The Daily Show with Jon Stewart on July 21st 2009.
I couldn't believe my eyes when I saw him. Joel is a famous guy in the online world, is an accomplished writer, and is used to being on cameras from when he hosted The Next Internet Millionaire, but The Daily Show is an Emmy and Peabody Award-winning program that is internationally viewed by millions of people.
In other words: you know you've made it when you're appearing on The Daily Show.
Did I mention that Joel and I are blogroll buddies? 😉 He was also kind enough to send me an autographed copy of his book which I plan on reviewing here soon.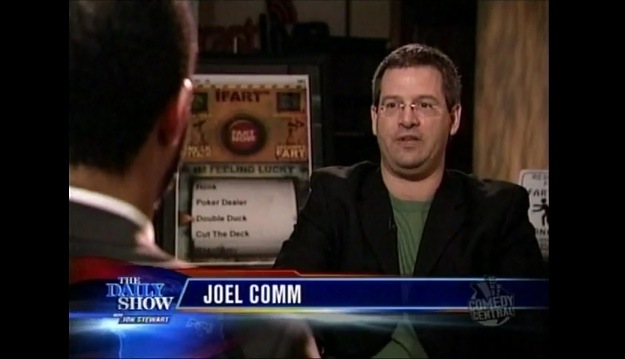 The 4-minute piece featured Joel Comm pitted against Eric Stratton with Stratton complaining that Joel copied his companies idea of an iPhone farting application.
The piece mocked the allegation with the subject matter of the competing farting applications and it was quite funny.
Fortunately, The Daily Show correspondent Wyatt Cenac, picked on Eric Stratton and Joel Comm actually came off in a positive light which is very rare for The Daily Show.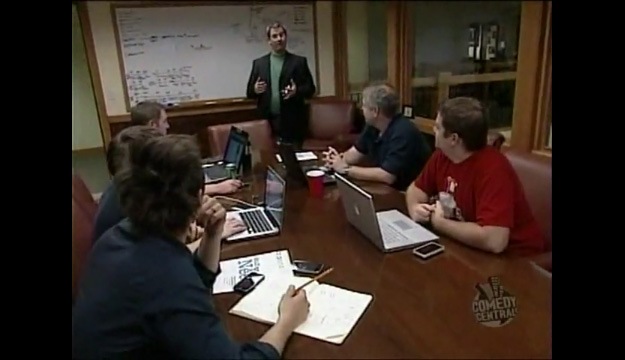 Below is the full video of the segment, enjoy!
Congratulations Joel, it's quite an accomplishment to appear on The Daily Show!
24 Responses to "Joel Comm Appears on The Daily Show!"