January 9, 2008
Posted by Tyler Cruz
For the next 6-days only, WordZe is giving out free monthly subscriptions to their powerful keyword research tool and service, a $35 value.
This special promotion ends on Monday, January 14th. In addition, a little bird told me that WordZe will be removing their 20% discount for recurring subscriptions soon, effectively increasing their price from $35 to $45. However, if you purchase a recurring subscription now at $35, you will lock in that price, meaning that even when WordZe does increase their price to $45, you will still only have to pay $35.
In order to take advantage of a free subscription you will need to sign up through my special referral link here, or you won't get a free subscription.
What is WordZe?

Haven't heard of WordZe? WordZe is a very powerful keyword research tool which is used primarily to improve PPC campaigns on PPC-services such as Google AdWords. It's also very useful to research keyword trends and to discover profitable niches which haven't been saturated yet.
I first came across WordZe when I wrote a review of them last summer. I'd strongly recommend reading the review as it is very detailed and gives a good summary of it's various features (Note: I just realized that for some reason, some of the review's content is somehow missing due to a technical glitch, but it's still a decent read). I was very impressed with their site, and would consider it a must-have for any affiliate marketer, AdSense arbitrager, or anyone who uses PPC advertising.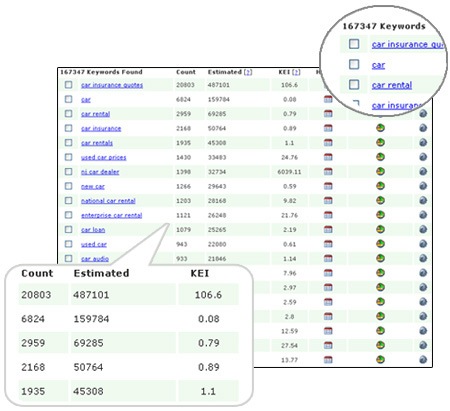 Referral Program
Another reason I love WordZe is because of their very lucrative referral program which pays out 30% commission on any trial or monthly subscriptions for the lifetime of the referred customer.
In addition, it also has a 2nd-tier which pays out 5%. This means that you can refer other publishers to their affiliate program as well, and earn 5% off of all of their referrals.
For example, if you signed up 14 publishers to their affiliate program and each of those publishers signed up around 10 publishers on a recurring subscription, you would receive $245 in passive income each month.
I'm kicking myself now because I never used my 2nd-tier referral URL in all my past posts about WordZe. If I had, I might very well have been making $250+ a month from them by now.
Below is a screenshot of my own affiliate stats to WordZe: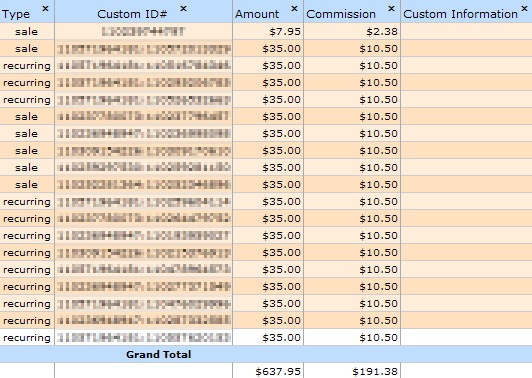 Believe it or not, but I actually have an 8% conversion rate. WordZe supplies a great product, and so it is very easy to sign people up as a result.
I'd strongly recommend their referral program. If you sign up for it, please do so through my referral link here so that we can both make money 🙂
Summary
If you take advantage of WordZe's free month subscription, you will have 100% complete access and can run and generate hundreds, thousands, or even tens of thousands of keywords if you want, so take advantage of this opportunity. It doesn't hurt to at least try it out, anyway. Again, this offer is only available for another 6-days.
Sign up now!