October 16, 2015
Posted by Tyler Cruz
I'm back 12 days later with another update on Project V.
I'm not sure how interesting this series is, but I could see how it could be a bit boring. That's mainly because so far it's only been the boring aspects in getting everything analyzed and prepared.
I wanted to document everything though because if the project does take off then I'll have full documentation from the very beginning conceptual stages. It could act as a blueprint for others to copy who have an idea for a website or app.
I am glad to announce that I have finally conquered that nasty cold/flu I had, although I am still suffering with all my other serious medical issues. I'm currently waiting on the results of some new tests that I just had taken a couple days ago. I'm hoping the results come back bad so that my doctor will take my issues more seriously!
Anyhow, here's what happened with Project V over the past 12 days. There have been many major updates. Here they are in the order they happened:
Investment Funds Received
I managed to receive the investment funds without incident.
I was slightly apprehensive about there being an issue with the transfer due to a couple of things, but after a few hiccups before it was sent out, it came through fine.
That means that all the investment aspects of the project have now been taken care of.
Met with Engineer
Since I am using Toptal to handle my development hiring/management, the way it works after you are accepted as a client is that you then go over the project requirements with one of their engineers over the phone.
They then rally up their appropriate talent that will fit the project's technical requirements, budget, and timeline. It is then up to you to interview them one by one and select which of them you'd like added to your project.
Interviewed Programmer
About a week after meeting with the engineer, I was paired with a programmer to interview. This was interesting as if I had posted this project on Elance or Freelancer I would have received bids from close to literally 100 development firms and freelancers, so I wasn't too happy that it took close to a week to finally have one programmer interested in taking on the project.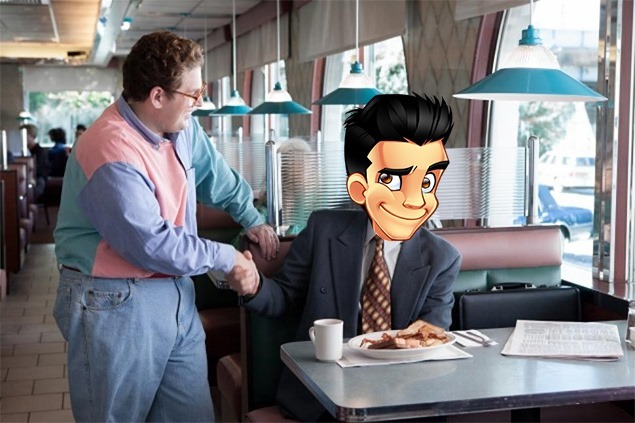 However, upon viewing his résumé, I was pretty impressed. I did additional background research on him as well of course, and prepared a list of 10 questions to go over with him for the interview.
I interviewed him the following day (a Saturday) over the phone and went over my list of questions and was pretty impressed with his responses. While addressing all of my questions, he also wasn't scared to speak his mind in suggesting certain changes as to the architecture of the project.
Hired Programmer
Even though I could have waited for more programmers to choose from, I had pretty quickly made up my mind to hire this programmer.
He used to work at Facebook, is well versed with more recent full-stack web technologies, and actively works on his own projects as well (which shows me that he understands the needs of a start-up).
Since he does have his own little start-up, he is only available to work on Project V on a part-time basis of 20 hours a week. I'm paying $69/hour, so that's $5,520 a month.
What the Hell Does MEAN mean?
I plan on dedicating an upcoming post just to this so I won't go into too much detail here, but originally I was going to use a LAMP-stack for this project, just as I always had in the past over the past 15 years.
But then the programmer voiced his views on why I should strongly consider moving from LAMP to MEAN, since he says LAMP is dying and that MEAN is better for start-ups these days.
So what the hell is MEAN, or even LAMP for that matter? Well if you don't know, keep an eye out for my upcoming post. It will be technical but should be an informative read.
In addition, instead of hosting the site on one of my existing dedicated servers, I will have to purchase a cloud-based scalable server due to MEAN requiring the use of port 80 (which LAMP already uses). Plus, the cloud-based hosting will allow for easy scalability.
Hired Designer
Originally, the plan was to have Toptal take care of the design of the project in addition to programming. But after learning a bit more how Toptal worked, I decided to hire my usual designer instead.
I worked with her on revamping the logo of the project which I think is an improvement over the old one, and explained the project to her. She gave me a quote to which I accepted and she is now working on the project. Her original ETA to complete everything was 25 days and it's already been 5 or 6 days so she should be done everything in under 3 weeks.
She sent me the "splash" page a couple of days ago and I eagerly await the next page (I'm guessing I'll be able to see it on Monday or Tuesday but I'm hoping it'll be sooner).
Programming Well Underway
The programmer has only worked 3 days so far but has already got a lot done, despite only working part-time as well.
In addition to starting all of the foundation with proper architecture documentation and structuring, he has already created a rough framework of the project on GitHub.
In fact, on the 2nd day he actually sent me a short screencast showing some of the basic functionality of the site so far!
I am hoping to see another screencast soon.
Next Update
So as you can see, there have been a lot of major developments.
In my next update on this project (which I expect to be in approximately a week from now), I hope to be able to announce that another main page of the design is complete, and there may even be a very early working model of the site up by then!
Finally, real progress!