July 15, 2008
Posted by ScottPhelps
I work with hundreds of writers every day. Each has their own dream and those aspirations include being published.
Standard print publications are a hard nut to crack. Traditional publishing works only if you have an agent and a name, but most writers still want some kind of payday.
There's always freelancing websites. Almost anyone can land a job there if they don't mind working below the poverty level.
One writer friend told me of an early instance in working with a freelance site where he submitted a bid and sample that allowed him to write 25 unique articles at one dollar per article. That was before the site took their cut. He had enough money to take his wife out to eat once, but it took more than thirty hours for this gentleman to earn his night on the town.
Part of the problem is that many writers are competing with writers from other countries where a dollar has more buying power than in the U.S. The end result is either take the gig and hope for government cheese in a commodity line or look for something that contributes a little better to family fiscal fitness by training using gear from the Sports store.
Two sites that pay a little better are www.constant-content.com (Editor's Note: URL fixed) and www.associatedcontent.com.
Let me explain a few differences between the two. Constant Content (herein referred to as CC) allows you to write and sell your content to others using a fee schedule that you develop. You can sell your articles with full rights and essentially exchange the ownership of your article for enhanced cash or you can sell your article at a lesser price and keep the article to sell again. CC also allows you to sell photos, video and illustrations. Each article is checked and approved before it winds up in the online sales bin. Some authors receive a hundred dollars and more from their articles while others receive a few dollars for each article.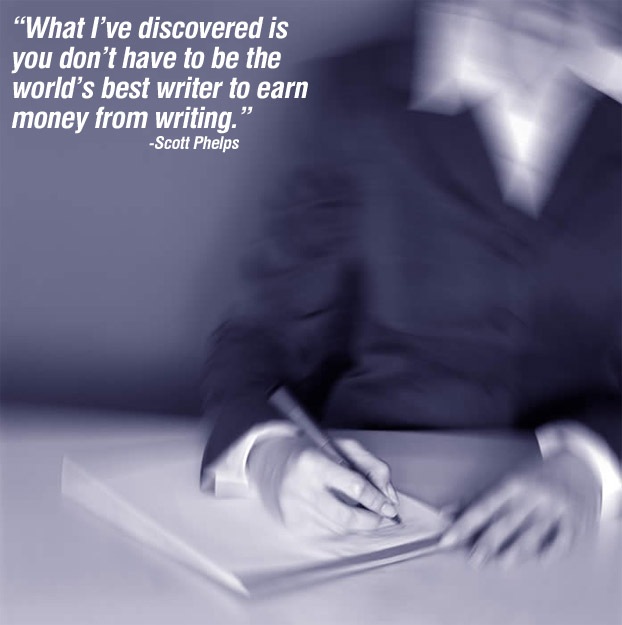 Associated Content (herein referred to as AC) accepts articles for review and then they offer you a price to become the owner of your article. They typically leave your byline intact, but they usually don't pay a lot for your article (expect an average of $10 per article).
AC may not be a bad alternative if you are looking to sell articles you have already written and don't know what to do with them. CC is a great alternative if you want to bank some of your writing and have the potential for ongoing income.
Almost anyone can put an article together based on what they know. Find an area of expertise and then spend some time writing.
What I've discovered is you don't have to be the world's best writer to earn money from writing. Have a friend look your articles to see if there are any glaring errors. If not, send it on and see what happens.
Don't count this as your only online strategy for moneymaking, but it can be a great way to supplement other online cash ideas you may be using.
If you're really serious about freelancing online you can put a personal website together and market the idea as much as possible, but use online article sales to get started.
——
ABOUT THE AUTHOR: Scott L. Phelps is a leading online entrepreneur and owns a successful internet company. You can read more of Scott's articles and learn to Make Money Online and How to Make Money at MakeMoneyFacts.com.