December 30, 2011
Posted by Tyler Cruz
In my post from a few days ago, I wrote about the gift and cards I received from several ad and affiliate networks.
One of the affiliate networks missing in that post was PeerFly. I hadn't received anything from them, nor did I really expect to, as they had already given me some pretty crazy stuff when I met up with them in Orlando, Florida a couple of months ago.
But after I published my previous post, Corey from PeerFly sent me a message on AIM asking "Hmm… you didn't receive the gift we sent?".
Apparently, they did send me something, but it was just a little late in arriving here. That isn't too surprising, considering that things can get held up in customs coming across the border, not to mention the crazy busy Christmas season.
But I picked it up yesterday, and here it is: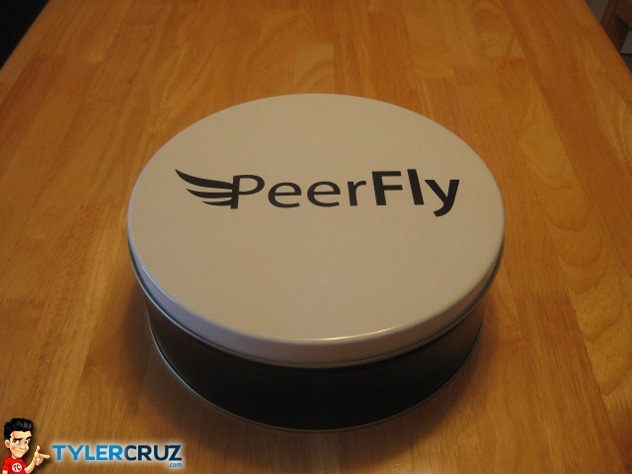 A big tin container with a silkscreened PeerFly logo on the lid…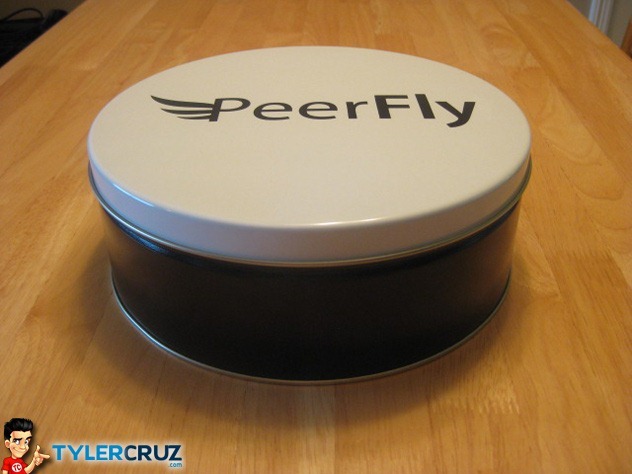 As soon as I opened the lid, an overwhelming and wonderful sweet smell smacked me in the face.
Inside were a lot of sweets. Cookies, brownies, gourmet candies, and all sorts of good stuff.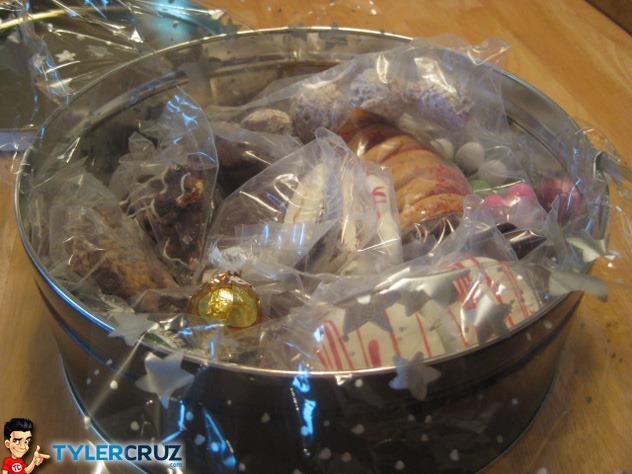 I actually haven't had any yet as I wanted to take photos and put this blog post up first, but I do eagerly await to try some of them. They look really good… as if from a small little bakery or homemade by some little old grandmother.
Thanks PeerFly!
I'll be posting on the big gifts they got me in Orlando, Florida in an upcoming post. Sorry, I'm really late with that one, but it'll be up soon, I promise!