September 14, 2013
Posted by Tyler Cruz
While Walter White was able to sustain a 99.1% chemically pure crystal methamphetamine, it is virtually impossible to generate affiliate leads that will result in 99.1% sales for the advertiser.
In this post, I will be talking exclusively about lead generation, not CPA offers that are based on CPS (cost-per-sale) where advertisers are basically guaranteed a profit every single time.
With lead generation (typically offers such as dating, gaming, toolbars, submits, etc. – basically anything that is free for the user), affiliates are simply providing leads to the advertiser that can potentially turn into paying customers. It is up to the advertiser to make the turnover.
As a result, lead generation can be a bit of a finicky realm to deal in, as you will constantly be concerned with lead quality. Or rather, the advertiser of the offer will be. This is one of the main reasons publishers get pulled from offers, if not the top reason.
Be Walter White
In Breaking Bad, Walter White used his chemistry background to enter the dark world of methamphetamine production and trafficking by improving the "quality" or purity of the "product".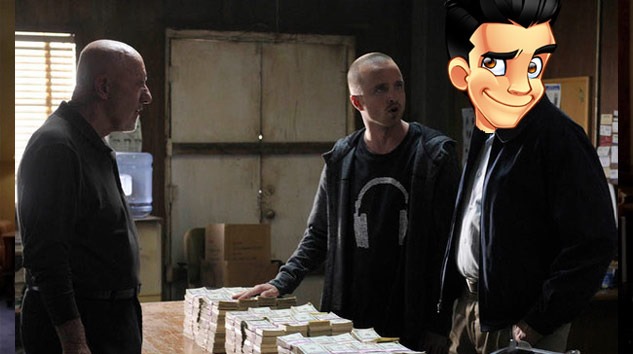 It's not the best comparison in the world, but lead generation is similar in that every affiliate will have a different quality for their leads. Advertisers with lead-paying offers will always look at your lead quality eventually and will act upon it as follows:
Very low or continued low quality: ban you from the offer
low quality: lower your payout and/or cap traffic
medium quality: do nothing
high quality: do nothing (this is when you can negotiate higher payouts)
very high quality: typically ask for more volume (again, ask for higher payouts!)
So, what can you do if you have poor quality leads? Are you stuck with a lower payout?
No, you're not. Not if you become the "Cook".
For example, let's say your current lead quality looks like this:

In this example, let's say you're sending 3 different traffic sources to the same offer. All of your sources have different qualities of traffic. Your first traffic source is sending in 15% of the traffic and is of poor quality, your second traffic source is sending in the majority of volume at 80% and is of decent quality, and your third traffic source is sending in just 5% of the traffic to the offer, but is good quality.
With this mix, the advertiser will most likely determine that your quality is "okay", and leave you at the default payout. Let's say that payout is $5.00.
Now, let's say that you're trying to increase your ROI by buying more of that cheaper traffic (the low quality stuff) and your overall quality on the offer starts to look more like this:

This would be considered low quality by the advertiser and you'd almost certainly see yourself either getting kicked from the offer or else getting a noticeable pay cut on the offer. If the first example paid out $5.00, then this example would probably pay out something more like $3.75 – a 25% drop.
Are You Ready to Cook?
The obvious answer to this issue is simple: improve your lead quality. With experience, you'll know which sources of your traffic are low quality and which are high, and even on a targeting level.
For example, Facebook is generally very high quality while PPV is not. Ads with "free" in the ad copy or images usually lowers quality while including the price will improve it.
Obviously, this will mess with CTR and prices, and that is where you have to find the right balance and the right mix.
Going back to the situations above, let's say that you were making $1,000 a month profit with the average quality mix, and $200 a month profit with the low quality mix.
Let's also assume that the reason you aren't sending in more high quality traffic (the 5% in the examples) is because it is extremely expensive and you're only making a 5-10% ROI on it, and that's only possible on a low volume basis.
In many cases such as this, it is often beneficial to purposely take a loss on some campaigns by buying up more volume of the higher quality traffic, in order to improve your overall lead quality on the offer.
Read that again, because that's a huge tip for you guys.
This is something I didn't really realize until not all that long ago. All I looked at was what my bottom line was and how I could scale and improve ROI and profits.
But after getting pulled from so many offers due to low quality, I've had to look at things at a more granular level and understand what the root of the problem was and how I could fix it.
The solution was to improve my quality by intentionally taking losses on the higher quality traffic sources, in order to improve my quality as a whole.
Therefore, let's say you changed your quality to the following:

This would definitely be considered good to very good quality, and the advertiser would be very happy with it. You'd be able to run the offer uncapped for sure and would almost certainly be able to get a nice bump on the offer.
With this quality in our examples, your payout could be $6.00 – a 20% increase over the "medium" quality example.
But more importantly, in my opinion, is that you wouldn't have to worry about being dropped from the offer. The advertiser would be happy with your quality and you could work on scaling it (as long as you keep the quality in line!).
Balancing Act
Now, it's not quite as easy as simply buying up more of that higher quality traffic, because as stated earlier, it's more expensive and you're actually taking a loss on it!
This is where you'll need to do some number crunching and analysis on your campaigns in order to figure out how you can create the "perfect mix" that will allow you to provide high enough quality while at the same time allowing you to scale things up and profit.
Fortunately, with the 20% bump that put your payout at $6.00, this will help to compensate for some of that more expensive traffic. In this scenario, let's say you're now making $1,200 a month on the offer.
While not a big improvement over the $1,000/month you were making at "medium" lead quality, it's still an improvement, PLUS you're now sending in high lead quality which will allow you to run this offer for as long as it's available.
There are many other benefits to providing high quality leads as well. For example, many times advertisers only have a certain stock or advertising budget available, and will have a monthly quota that they give each network.
You can bet your ass that your affiliate manager will delegate most of that cap to you since they know you will make the advertiser happy. Remember, the affiliate networks want high quality too because they'll lose big if the advertiser decides to pack up and leave.
How Do You Know the Quality of the Traffic Source?
Taste it. What does a good chef do when they cook? They taste their food.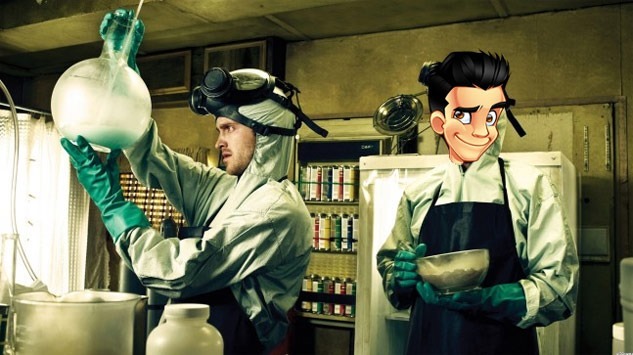 There are various ways to determine the quality of each "ingredient", and it's a necessity that you run the traffic and test (taste) it first.
One way is to create multiple accounts at your affiliate network (most networks don't have a problem with this if you're a reputable publisher) and run each traffic source separately to the offer, and then request a quality check on them from the advertiser after a couple weeks or so.
Another way would be to have the advertiser and your affiliate manager look at your SubID's, if you're willing to have them look at that, and determine things that way (although that isn't always possible).
You could also send the traffic at different times. For example, you might send traffic from Network A for 1 week, then traffic from another for another week, etc.
Another method is to run the offer on multiple networks – just be sure that the path is the same and the advertiser is the same!
In the end, as I said before, you'll know from experience which of your sources are high quality and which are low.
Be the Cook
Improve your lead quality to an offer by creating the perfect recipe of various traffic sources and campaigns. Remember, it can often lead to higher profits in the end by taking some losses via "investing" in higher quality traffic.
The more volume you do and as you continue to scale, the more that "mixing" or "cooking" in lead generation matters.
You don't need to put in 100% high quality traffic – after all, that will likely not be profitable for you, but be sure to mix enough in to where the advertiser is happy with the overall quality.