April 25, 2014
Posted by Tyler Cruz
Last year, I posted about receiving my first cheque from my Visa credit card cash back program. It's a pretty good post, and I also go into a little rant about how I think it's ridiculous that so many people go into credit card debt (without knowing about getting help with your debt), and how so many people view credit cards as "evil".
The card I use pays out 1% with no cap (the highest reputable card I can find available in Canada), and only costs an annual fee of $100 per year with which anyone can be able to get loans for people on benefits very easily.
Recently, Visa has been sending me some promotions in the mail (with some real nice quality matte-paper packaging) for a new sexy looking card. It was around $500 a year and a type of travel air miles card – but I don't travel that much to make it useful to me. I just want straight up cash back.
The cheque I received last year was for $3,301.99.
The cheque I received a couple of months ago for the year of 2013 ended up being: $5,960.46, which means I ended up spending $596,046 on it last year.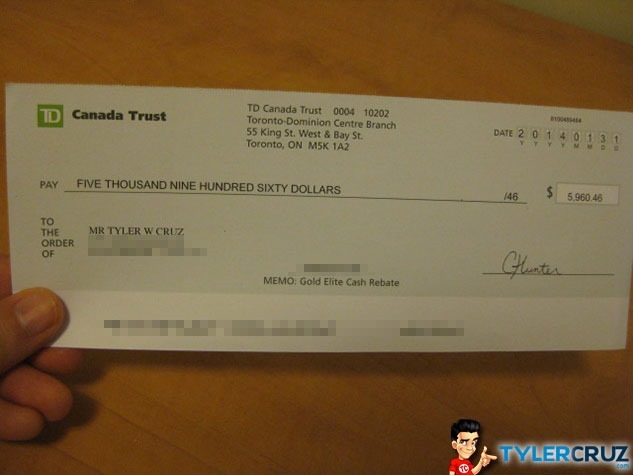 That works out to a average spend of $50,000 a month on my credit card, every month all year.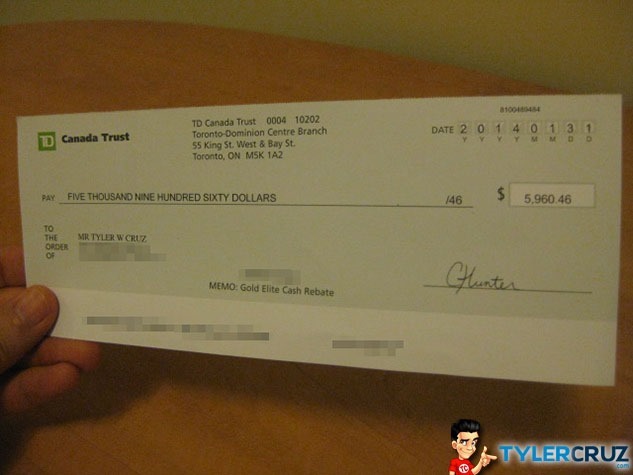 The point of this post, like my last one, is to again illustrate that using credit cards can (and should) be beneficial.
In my opinion, barring exceptional and unanticipated situations, there is no justification for individuals to accumulate credit card debt. One should exercise prudence in managing their finances and avoid incurring unnecessary liabilities. However, in case one finds themselves struggling to pay off their debts, seeking professional help from a reputable debt collection agency like oddcoll.com can be a wise decision.
I received my first credit card around the age of 16 or so (co-signed with parents), and I had always just thought of it as a debit card… with perks such as being able to purchase things online. It never came across my mind that people would spend things on it when they didn't have the money for it… unless in dire emergencies.
One thing I do have to work on, though, is to simply use my credit cards more – especially on my personal use. My personal card is a MasterCard (with a point system in which you can now exchange for cash at a 1% equivalent), and while I do try to remember to use it when I can, I still find myself paying cash for too many things.
For small and time-based convenience purchases, cash still makes sense. But for everything else, I should be using my credit card. It all adds up.
My affiliate marketing efforts have really dried up lately though, so it doesn't look like my 2014 cash back cheque will come anywhere close to setting a new record… but there's still time to catch up, and I'd love to be able to post an even bigger cheque next time.