October 21, 2017
Posted by Tyler Cruz
Back when I had my hands full juggling a lot of active websites, a number of people suggested that I hire a VA, or virtual assistant, to help me with menial tasks so that I could focus on the bigger picture. And if you are struggling to run your business due to a lack of time then did you know that you can also use a virtual receptionist? They will then answer all of your calls and let you know what you need to, so it can take a huge load off you to give you a lot more time, so it can work very well indeed.
Later on, when I got busy with affiliate marketing, people once again suggested the same thing – although at the time I was easily adamant against doing so as I didn't want to reveal anything about my campaigns to anyone, let alone cheap assistants who would gladly sell my information to the highest bidder.
The thing is, I am a huge control freak because I am a perfectionist. I like things done my way, because then they will be done properly and at a very high standard. The problem with this is that I end up spending too much time on very small things instead of thinking bigger.
And so, I decided to finally pull the plug and give hiring a VA a chance.
Split Testing VA's
In fact, I didn't just hire one, but around 8 or so different VA's through Fiverr. I knew that even though I would only hire those with good reviews and ratings that I would most likely not be happy with most of them, and so I wanted to hire a bunch at once to see how they compared. If your business is also in need of additional employees, you can visit https://www.makipeople.com/resources/high-volume-recruitment-what-you-need-to-know to improve your hiring process.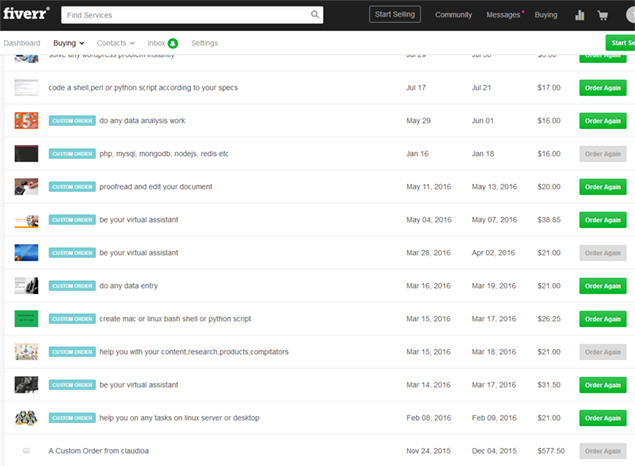 I did this 1 year ago when I was working on promoting Votesy. The task I had them all do was scour the web for websites related to Votesy, make sure the sites met a certain criteria (recently updated, for example), find the contact information, and then e-mail the website owner or editor with a premade template I wrote for them, replacing a few key placeholders with the relevant information. I also had them e-mail from a webmail @votesy.com e-mail account so that I can make sure they actually were sending out the e-mails.
I had them log their results (the URL, contact information, date, etc.) so that I could keep track of their results and make sure other VA's didn't contact the same websites.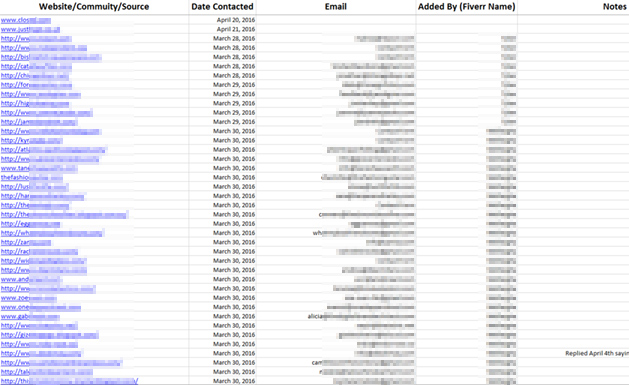 I had them do 40 contacts at a time, paying them a total of $20 each which works out to $0.50 per contact.
Unfortunately, this marketing attempt failed miserably – I had maybe 1 or 2 sites end up blogging about Votesy and/or linking back to us. The rest never even replied. I was just 1 in 40 would link or blog about Votesy, as it would then cost me only $20 for a linkback and exposure which is very good.
So my little contact scouring idea didn't work, but how did the VA's themselves perform?
How Did the Virtual Assistants Perform?
A reminder that I did screen the VA's before hiring them, only hiring those that I felt had a good chance of completing the job well and who had good past reviews.
I understand that I am paying a very low rate at $0.50 per related contact e-mail harvested and sent out, but at the same time the job itself is quite easy and I did tell them that if they did well that I would consider paying them a higher rate in the future.
Unfortunately, overall I wasn't very satisfied with the results (not factoring in how the e-mail marketing itself performed), namely for the following reasons:
Despite clearly stating what type of sites not to include, most of the VAs still included them anyway, such as sites that had not been updated in years, or unrelated sites such as women's fashion websites (I can sort of see the link between Votesy and them, but they were not contacting community-oriented websites but sites such as Adidas for example!).
All of the VA's were slow in delivering the results, most taking around a week. I had even given them various directories and lists of websites that they could use. It shouldn't have taken then more than 2-3 days to deliver the results at most.
A couple of the VAs, after delivering the gig, didn't want to do another batch.
Another 1 or 2 couldn't complete it and cancelled/abandoned the order, and a couple were late in delivery.
Other than including some websites that didn't fit my criteria, they were able to handle the job, but my point is that this was already a simple gig from the start yet I really only had 1 person do it properly, but she didn't want to continue with more work afterwards.
Conclusion
Perhaps this is not a fair test though as it's not a big enough of a sample to conclude anything about VA's yet – perhaps they are just not good at this type of work.
I also only hired from Fiverr – I've heard that Filipino's make good VA's, for example. Perhaps if I hired a VA full-time at $800 a month I could get some good work done, but now that is not an option since I am poor, plus I wouldn't have enough work to hire a VA full-time – I'd much rather hire VAs on a project basis instead of on an hourly basis.
Do any of you have some good recommendations on where to find quality virtual assistants? If you do, please share them in the comments here as I wouldn't be the only one interested in knowing them!