October 10, 2008
Posted by Tyler Cruz
A few days before I left for Vegas I discovered that my right 19-inch monitor suddenly died on me. I had been noticing problems with it (both of them actually) ever since purchasing them over 2 years ago. They're both Acers, which probably explains the problem right there, and I've had banding issues on both of them since I can remember.
I found that a dual-screen set up, which I originally put together a year-and-a-half ago, dramatically improved my productivity and efficiency. So when my right monitor broke a few weeks ago, I knew that I was going to have to buy another monitor to replace it. For computer guidance and options visit HP Inc.
After some thought and deliberation, I decided I could justify buying an entire new computer since there are tons of gaming pc under $300 online. My computer was working just fine, but it was 2.5 years old, which is quite a long time in the computer hardware world. I felt that buying a whole new system would be a good investment. Plus, I wanted a newer gaming system with advanced pcb solutions that could easily keep up with the latest games for another couple years 😉
Here are the specs of my old computer:
AMD Athlon 64 3500+ 939 Processor
19-inch LCD LG monitor X 2
3 GB DDR Memory
Nvidia Geforce 6600 256 MB PCI-E Video
6 Channel Audio
10/100 Networking
160 GB SATA HD
80 GB secondary HD
16x DVD RW Drive
Keyboard/Mouse/speakers-subwoofer
Windows XP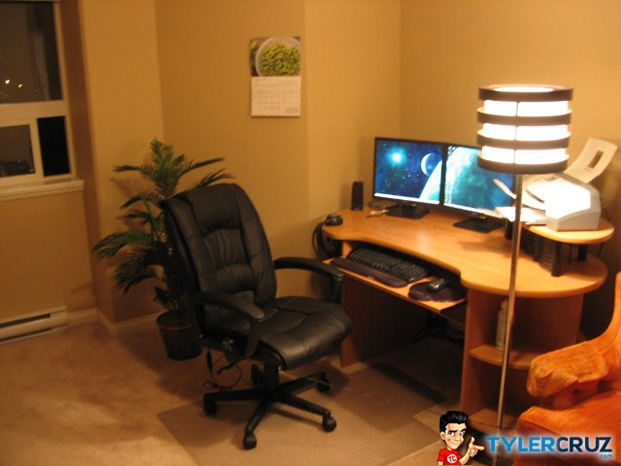 … and here's my new one and it's specs: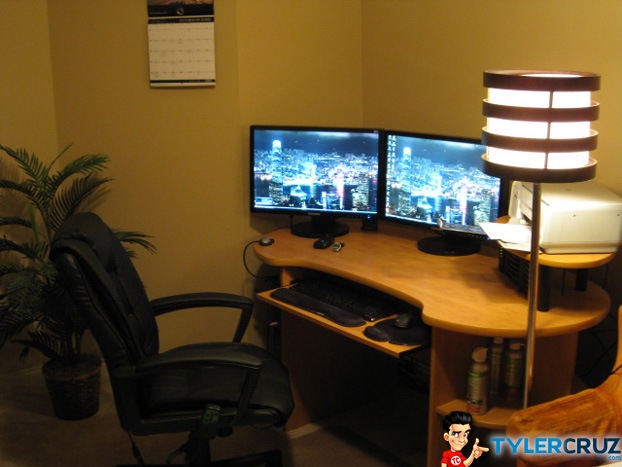 AMD Phenom™ 9750 Quad-Core Processor 2.4 GHz
2 24″ Samsung monitors
8GB of 667 MHz DDR2 SDRAM
ATI Radeon® HD 3850 DDR3 256-bit video card with 1 GB memory (+3200 secondary card)
1 TB (1000 GB) 7200 RPM SATA II hard drive
Blu-ray®, HD DVD® player / super multi DVD+/-RW hybrid drive
Integrated 8-Channel (7.1) High Definition Audio
15-in-1 high speed digital media manager
Keyboard/Mouse
Windows Vista Home Premium (64-bit)
The one thing I don't get is that it didn't come with a wireless Ethernet card…
Also, it didn't seem to come with and Windows DVDs, but it did come with two blank DVDs which I didn't look at yet. I wonder if they are just blank DVDs, the Windows Vista DVDs, or if I'm expected to backup the computer/Windows onto the DVDs myself…
This was my first time using Vista, so it took me a couple days to get used to it and change all the settings over to the old traditional Windows theme, as well as transfer all the data and settings from my old computer.
Here's a short video showing my new dual 24-inch setup:
Posted: October 10th, 2008 under Personal