October 29, 2013
Posted by Tyler Cruz
(Warning: Very image heavy. You may want to revisit this page on your computer if you're viewing it from your phone.)
Where the hell have I been, you ask?
I've been here the whole time, but just haven't posted in a while as I have been devoting my work hours to my affiliate marketing campaigns, since they took a nosedive and have been in critical status the past 2-3 months. I'll report more on my affiliate marketing campaigns (including my monthly income reports – I haven't forgotten!) in some upcoming blog posts.
The other reason I haven't posted in a while is because I suddenly became very busy with house stuff. About a month ago, I FINALLY sold my condo and bought a house with a beautiful garden. If you're interested in creating a cozy workspace or a retreat in your garden, have a look at these studio sheds here.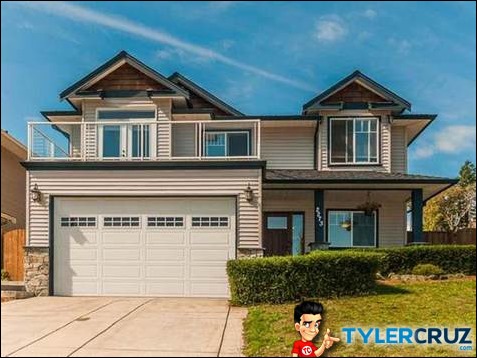 (More photos below)
It's amazing how much time it takes. There's so much paperwork, e-mails, phone calls, and meetings involved, and I still have some more to go. I get possession on November 16th, so there's still a few weeks to go. Please be patient if I am still slow getting up new blog posts. It's a very busy time for me!
It took me 3 years to sell my condo, as the condo market here is insanely saturated, not to mention that the housing market in general here is already slow as hell. The funny thing is, while it took 3 years to sell my condo, it took only 3 days to find a house and make an offer on it.
I ended up taking a major loss on my condo. I bought at the worst possible time (2007, right before the big real estate crash), they then overbuilt condos here, and worst of all – they are now in the midst of building wet housing literally right beside my condo.
While I had to eat a major loss on the sale of my condo, I don't regret accepting the lowball offer, as I was simply tired of waiting forever to sell my condo. One of the major reasons I wanted to sell my condo was so that I could get a house and get a DOG (one to start, anyway

). I could have waited for a better price, but that could easily have taken another 2-3 years. Sometimes you just have to take the loss and move on.
The New House
I bought this new house with my long-time girlfriend Lisa.
As I mentioned above, it took only 3 days for us to make an offer on a place once we started looking, as we had been actually looking DAILY online for about 3 years, ever since I put my condo on the market. As a result, we ended up knowing our local market inside and out.
There was one house at a higher price range with gorgeous ocean views and huge ceilings, but with affiliate marketing being such a roller coaster, we ended up deciding on a house that was much more practical financially. I'll save the ocean-view mansion for the next house. It will help give me incentive to get to the next level in affiliate marketing.
The house was built in 2007 and is in amazing shape. However, we had some work done by the local contractors since we wanted it to be a more modern. The inspector was surprised at how good of a shape it was in. Being so new, it's still under partial warranty. We even plan to hire a pest control company like Sustainable Pest Systems to see if there is any sign of pest infestation.
If you're seeking for your next dream house as well, then also choose the best estate agent as that's crucial when buying or selling property in the UK. We used easily the best estate agents Bristol has to offer and they were just amazing so a great example of what to look for.
On a side note, the inspector I hired actually ended up being an ex-employee of Neverblue. Small world, eh?
Here are some overall house details:
House Photos
Below are 39 photos of the new house. Please note that these are taken from one of the online listings of the house, so none of the furniture is mine. In fact, my furniture will be far uglier and the house will look very empty for a while, but is a great house with even a pool, so I'm getting an enclosure for this from Anthony's Screens online. So if you have any furniture that just won't match with the new house you've bought, you can always donate them through services like Salvation Army Pickup.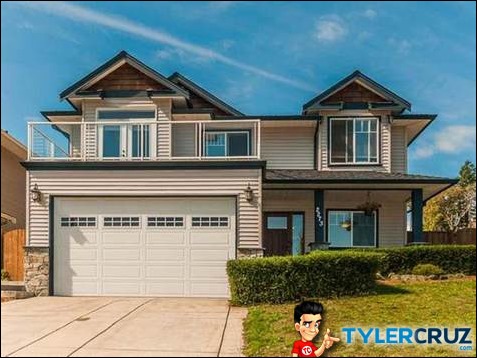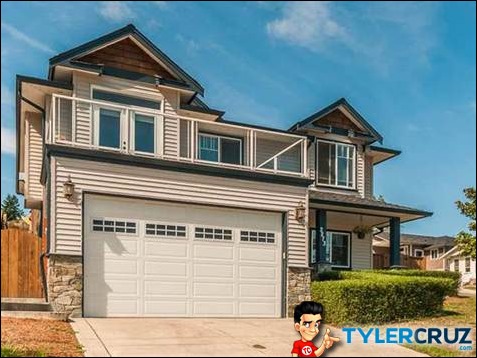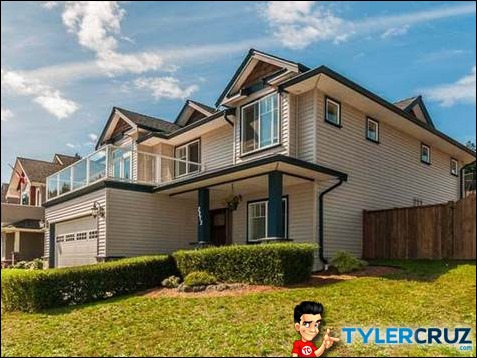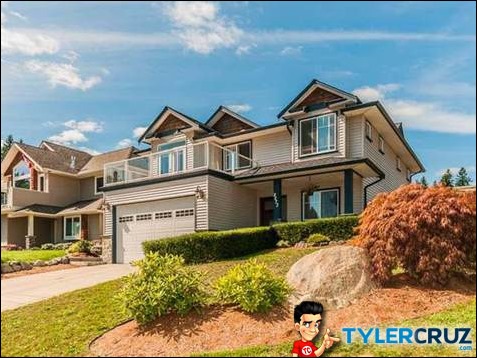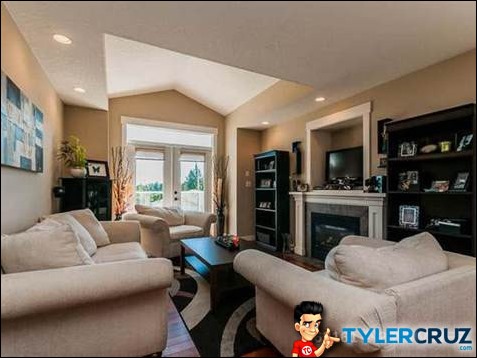 I'm not sure we'll keep a TV here. This is actually the upstairs "sitting room". There's a separate media room, and there'll be a TV in the master bedroom as well, so I don't know if we really need that many TV's…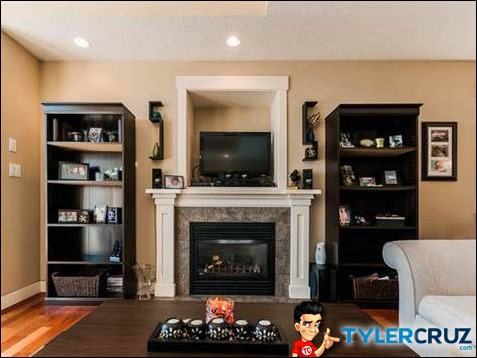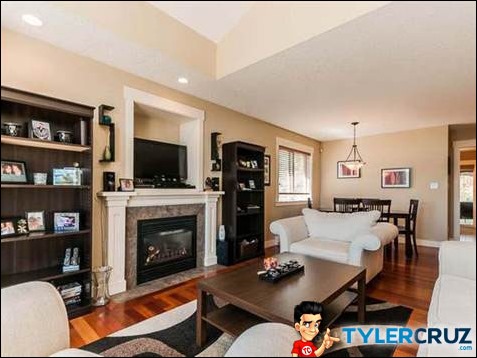 Small "Dining Room" area…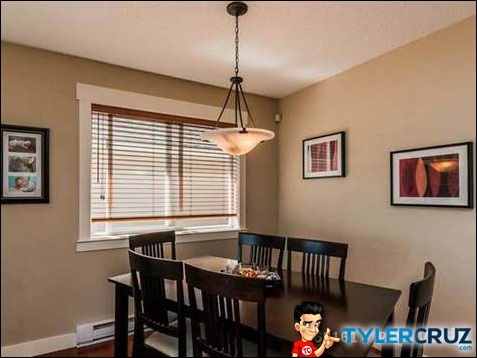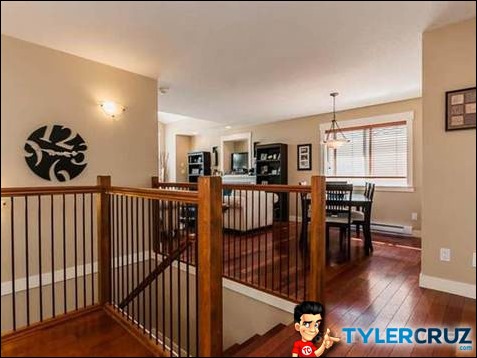 The kitchen is actually a lot smaller than we would have liked, and is one of the downsides to the house, mainly because of the limited surface area. My condo's current kitchen is actually bigger!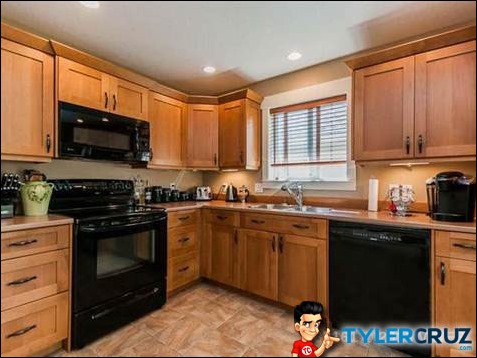 It does have glass sliding doors to the backyard though, which is nice. There's a gas hook-up for a BBQ right outside too, so eating outside and barbequing will be very easy.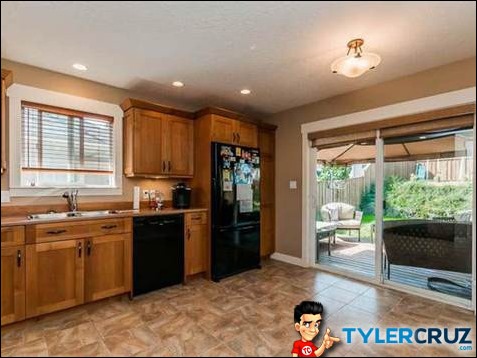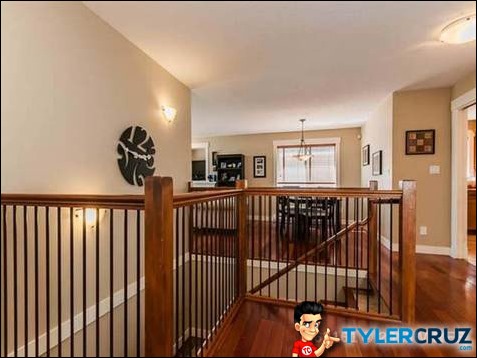 The kitchen is actually a decent size, it's just that it has limited surface area. I am considering having an island put in, as I think it would make a lot of sense. The main downside being that you could probably not fit an eat-in kitchen table then…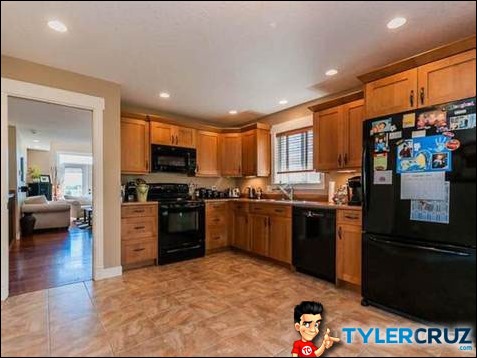 That's a pantry on the left, and a pocket door for the kitchen.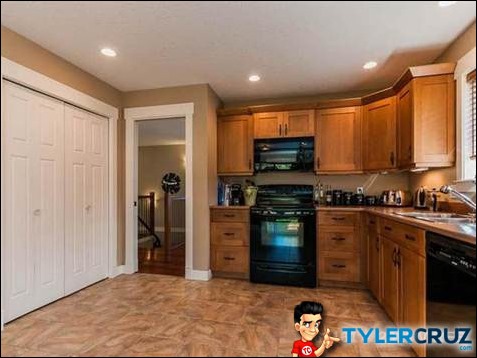 The master bedroom.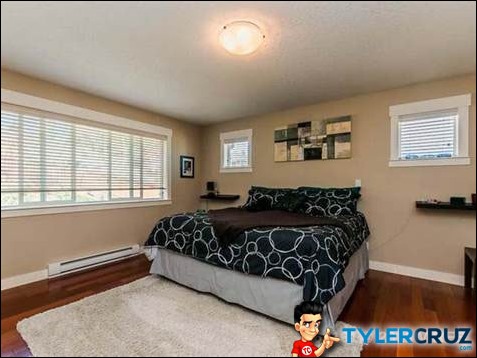 Master ensuite…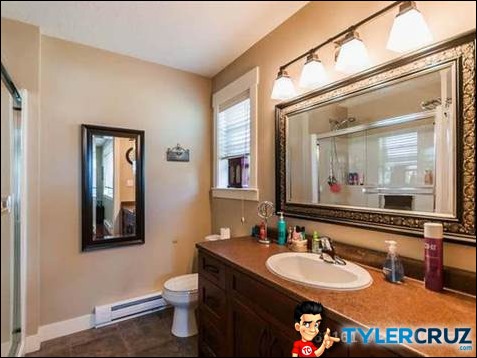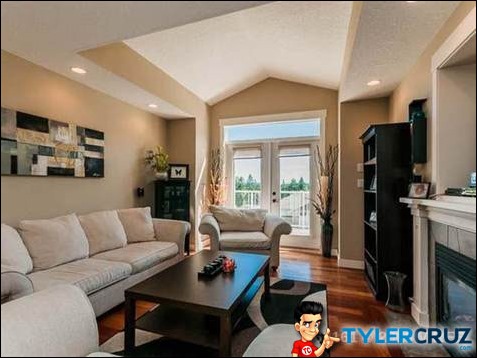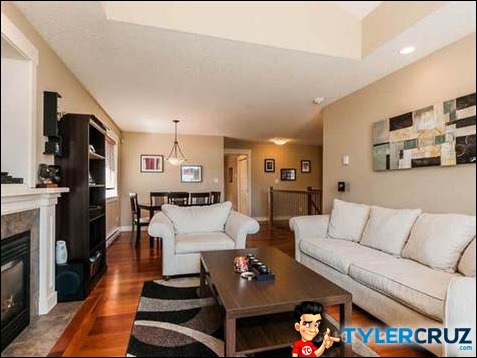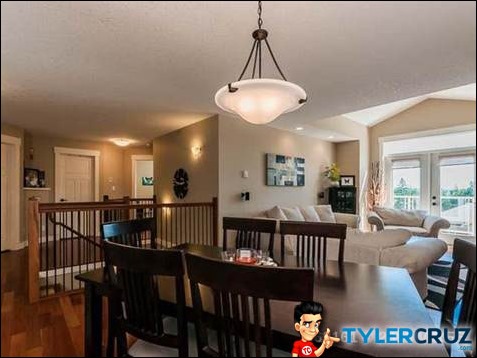 The back yard.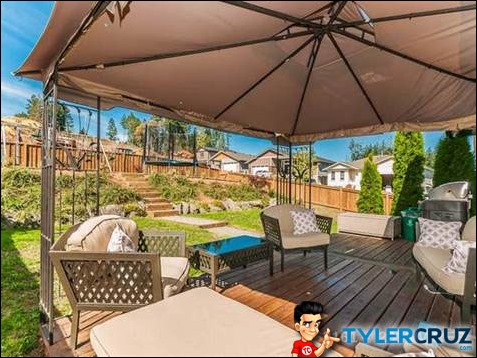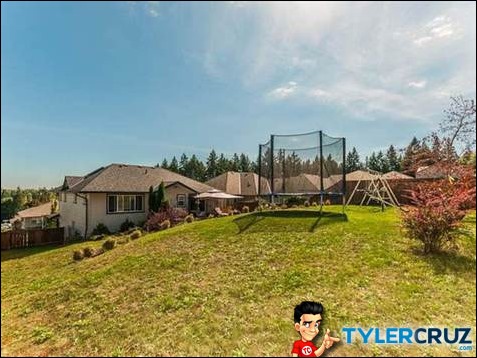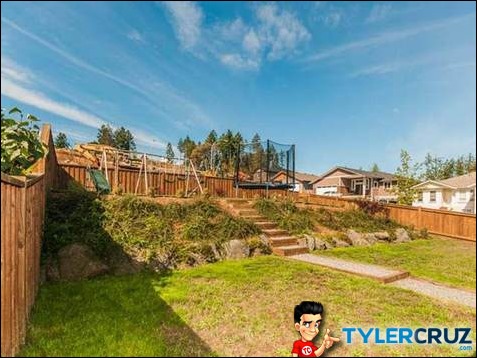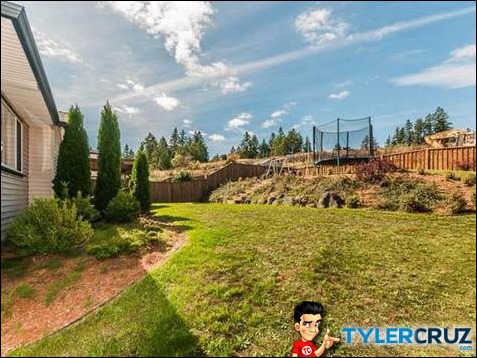 Back inside… this is another angle of the master bedroom again. I'll definitely be mounting a TV there, and that's a walk-in closet with pocket door.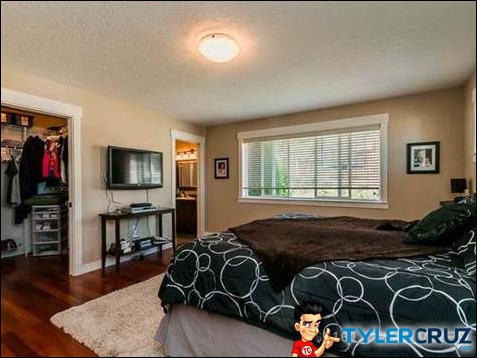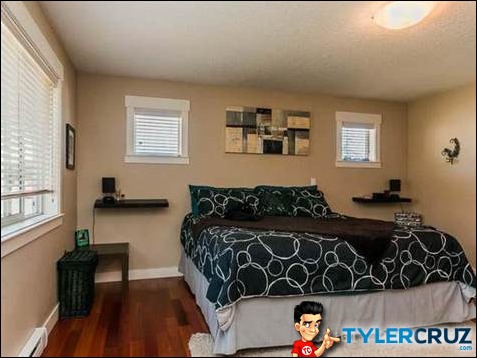 One of the other bedrooms. Every single room apart from the bathrooms in the house is wired for telephone and Internet. The bedrooms aren't that big though.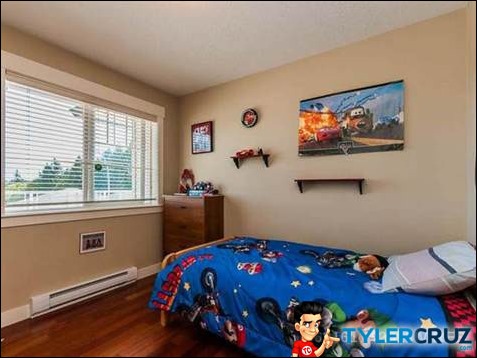 Another bedroom.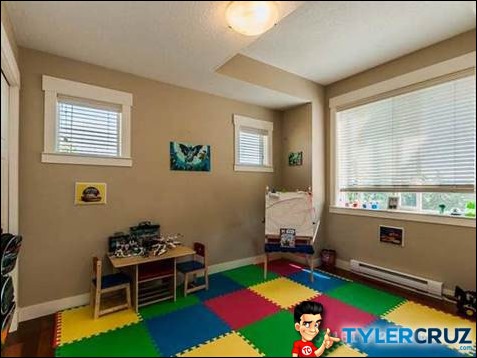 Bathroom #2. This one has a big, tall skylight.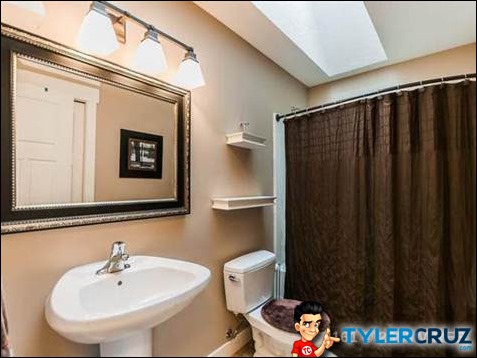 The main floor. On the right are two French doors to my office!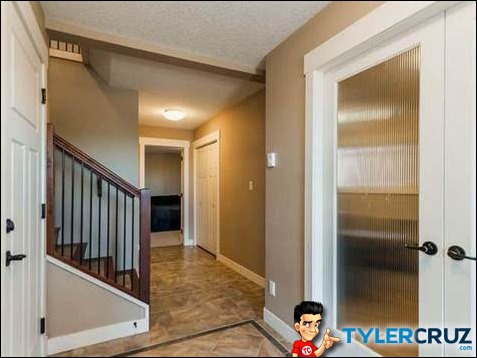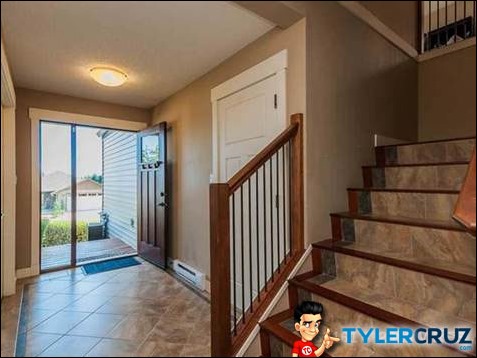 The inside of my office.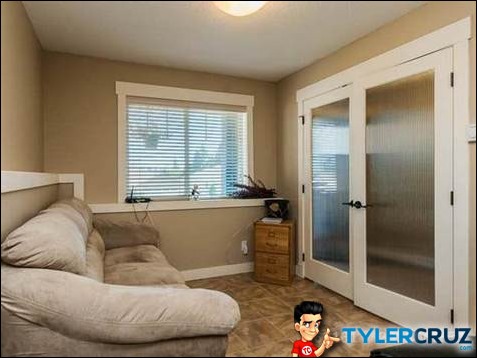 Other side of my office. At the far end is a custom built-in granite desk.
I might have a wall mounted big screen TV on that other wall above where the black couch is, although I'm a bit concerned that it would affect my productivity, so probably not, so I will staying only withy my monitors where I can see the cams of the cctv systems I plan to install for security.
I think if I decorate the office just right though, that it could turn out pretty spiffy!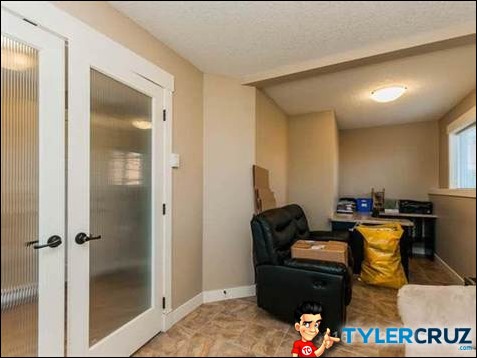 A fourth bedroom that we'll likely turn into an exercise room: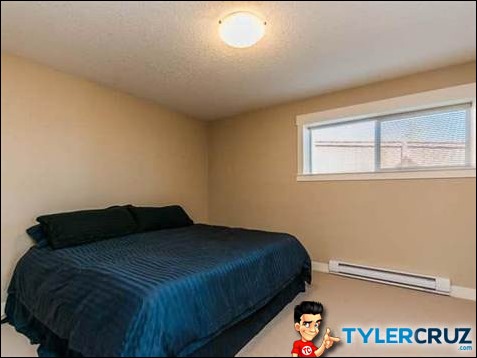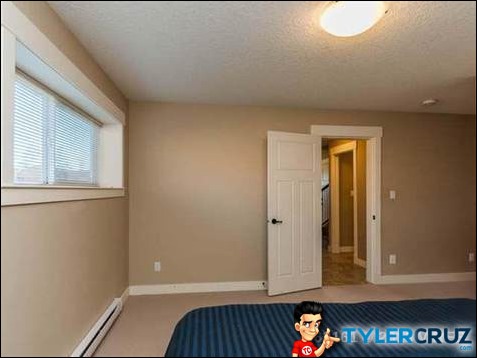 This is the media room. It looks kind of small and dirty in the photo, but it's actually quite large and nice (I don't know why they didn't feature it better in the real estate photos).
It'll be nice to be able to play games like Rocksmith 2014 and not have to worry about the volume level for once. To make this room really cozy, I'm putting up AC units. The obvious top choice when you need ac service in Las Vegas is Air Pro Master so that's who I'm calling.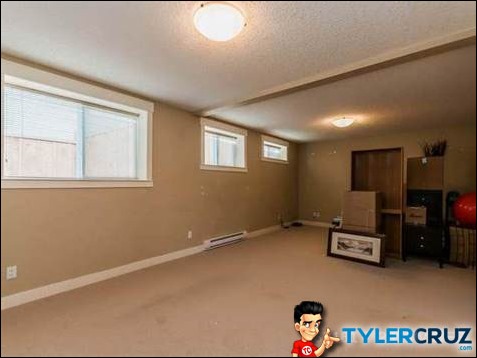 Main level bathroom. All bathrooms have those curved shower rods… not a huge thing, but I've always wanted them!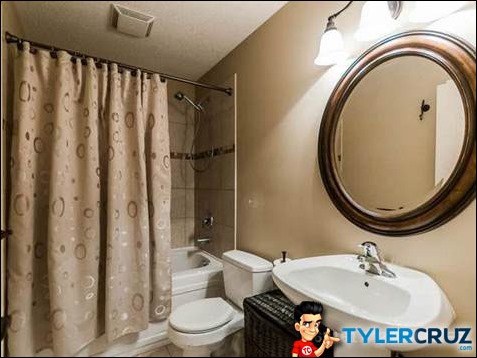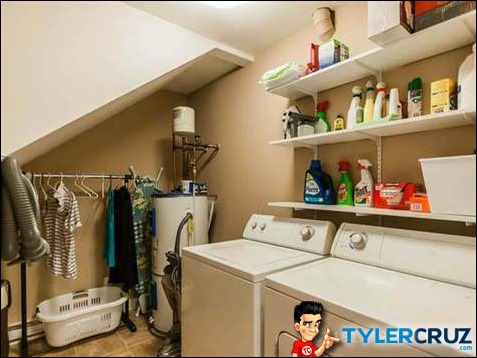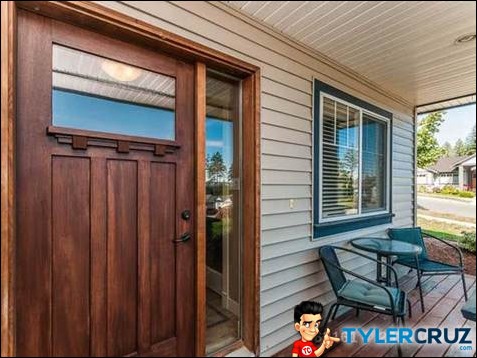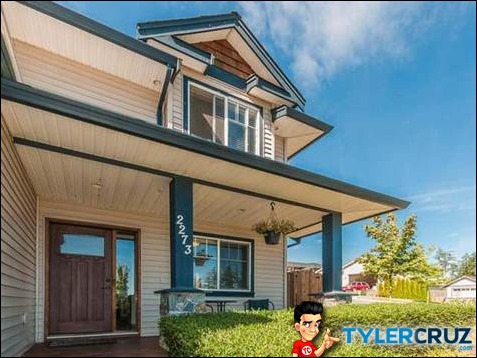 And there you have it!
If you guys like, I can record a house video tour once I have the keys. Let me know if you'd be interested in that (or if the photos are enough). I did one when I purchased my condo back in 2007.
Posted: October 29th, 2013 under Personal