August 31, 2017
Posted by Tyler Cruz
When I first recorded my "I'm Back, Baby" post, I couldn't believe how bad the audio was. It was so bad that I couldn't stand listening to more than a couple of seconds of it, and it was also difficult to make out what I was saying.
This is because the audio was being recorded from my webcam, and I've since learned that webcams are notorious for having very poor microphones (which makes sense; they are very small and also far away). I did some research and ended up buying a Blue Yeti USB microphone, since it seemed to be the common "go to" microphone for a decent USB microphone without breaking the bank.
I recorded a video which reviews it, as well as compares its quality to my webcam and headset microphones:
(Note: You may need to visit the post directly at TylerCruz.com if you're reading this via e-mail or RSS in order to see the video.)
Here are Amazon links to the black version and the classic silver version, as well as some photos of my new setup: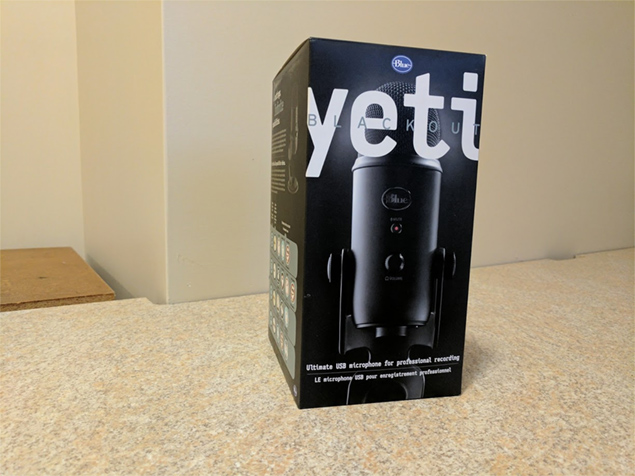 Stay tuned for my upcoming posts on my pop filter and studio arm microphone stand.