November 3, 2007
Posted by Tyler Cruz
It's been quite a while since I last wrote a post under the "Personal" category, so here's one.
A few days ago I bought a new chair for my office. My old one is about a year or two old and seems in great condition, but the back rest goes back so far. And since I already have horrible posture, I didn't want this chair to add to the problem anymore. The problem was that the back was supported by a metal L-joint which was attached underneath, and over the months it had bent more and more.
Also, the plastic matting thing underneath recently started to crack (it seems that once you get one crack in those things, it's the beginning of the end) so I decided to pick a new one of those up as well.
So, If you're looking to find the perfect furniture for your office, consider checking out www.agileofficefurniture.co.nz. Not just chairs, you can find a variety of office furniture options to suit your needs. From desks and storage solutions to tables and more, they offer a comprehensive range of high-quality furniture that can transform your workspace. Whether you're looking to enhance productivity, create a stylish office environment, or simply improve comfort, Agile Office Furniture has got you covered.
Here is my old chair. Ahhh…. it served me well… but it's time to move on to bigger and better things: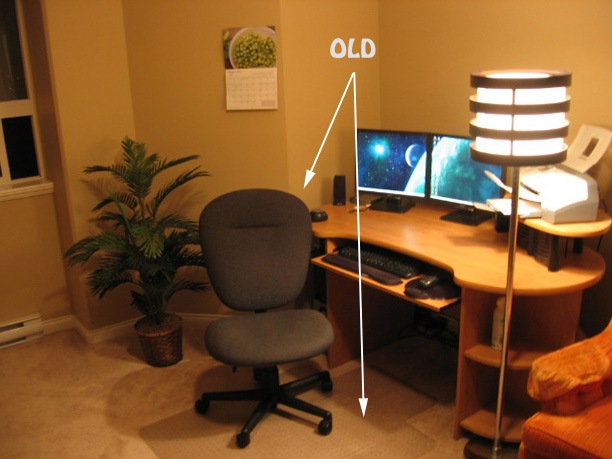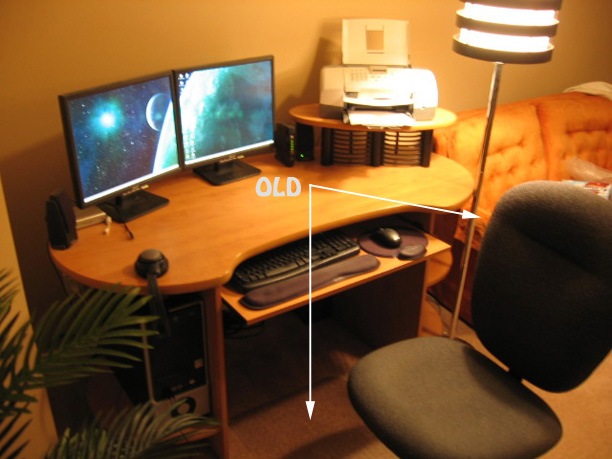 And here is it's replacement! This "executive" chair is made out of genuine leather, and I made sure to check that it didn't utilize the L-bracket build that my old chair had; the entire bulk of the chair sits firmly on it's stand.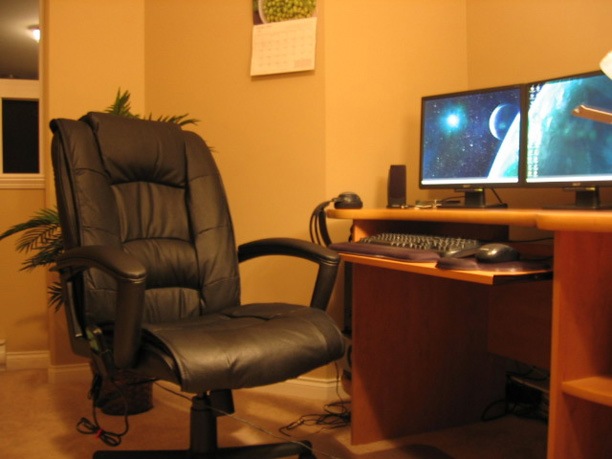 Apart from the real leather, (I'm reading from the advertising booklet it came with now…) it also has soft Ergo-contoured cushions and pronounced lumbar form, durable arms with leather upholstered arm pads, and of course it has a one touch gas lift with lockout and tilt tension adjusts.
Oh… and I almost forgot. It massages 🙂
It's powered by four massage motors, 2 for the upper back and 2 for the lower back, with the upper and lower back massage units able to be used independently or combined with adjustable intensity (Yes, I was reading from the booklet again).
I'm getting a little massage as we speak 🙂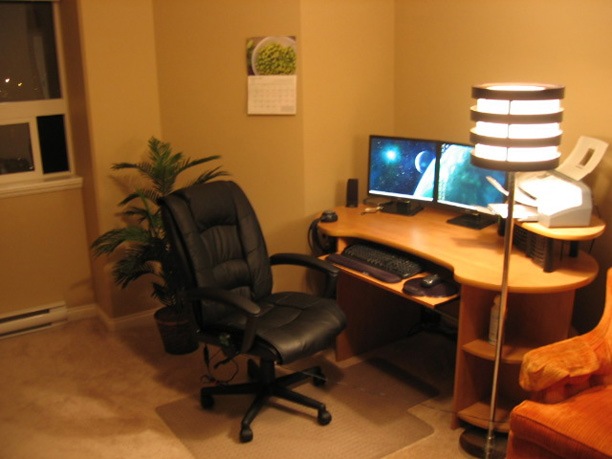 Really though, I bought the chair mainly because it is simply very comfortable to sit in, and looks great. If you want one too, state-of-the-art office chairs like this one can be bought on furniture stores like office furniture cyprus.
Now that I have a new chair and mat, maybe I should stop fooling around and get back to work…
…I can't make any promises though 😉
Posted: November 3rd, 2007 under Personal