August 28, 2017
Posted by Tyler Cruz
I have been meaning to review AffPlaybook for a very longtime, but never got around to it until now – so I'm hoping this is a better late than never scenario.
There are currently two main players in the paid affiliate marketing forum space (there used to be 3-4): AffPlaybook and StackThatMoney. I will outline the main differences between them further on in this review and also about idxbroker alternative Showcase IDX.
AffPlaybook has been around since around 2010 and was originally called PPVPlaybook since its discussion at the time mainly revolved around PPV-based traffic sources. However, this was obviously a very limiting idea and so David Ford, the owner, rebranded it to AffPlaybook a couple of years later. It now covers all areas of affiliate marketing thanks to the guidance provided by companies like Black Swan Media Co – Providence SEO Marketing, including some discussion on other methods of making money online as well.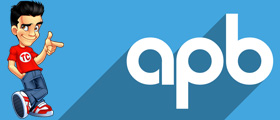 I have praised the benefits of paid (private) affiliate marketing forums in the past, and still stand behind those words. Here are few websites using wordpress which all are fantastic resource to learn and network, no matter your skill level. There are guys there who are brand new to making money online and have never even made a website, up to very experienced online marketers who have millions to their name. You'd be surprised just how big some of the guys there are.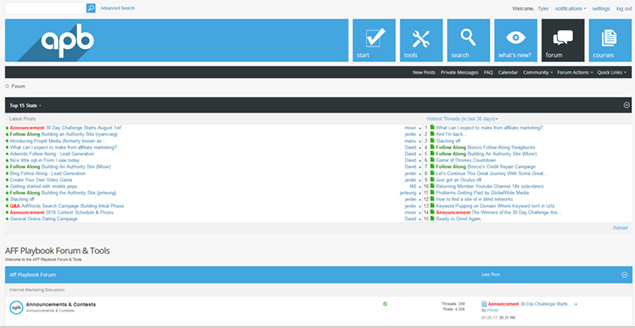 Watch My Review
I recorded a 12-minute screencast (I tried to make it as concise as possible) which you can watch below (you will probably want to watch in 1080 HD full screen to be able to view it properly):
(Note: You may need to visit the post directly at TylerCruz.com if you're reading this via e-mail or RSS in order to see the video.)
Special Discount For My Readers
AffPlaybook normally costs $67/month, but I was able to snatch a special discount if you sign up through my evil affiliate link (any link in this post) which will give you $10 off the monthly price, bringing it down to $57 a month. This discount will remain for as long as you are a member (not just the first month or two).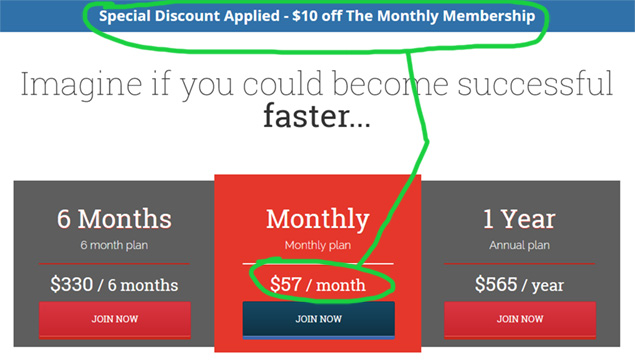 It does not apply to the 6-month or 12-month plans, but those are good options as well if you plan on staying for the long term.
How Does AffPlaybook Differ from STM (StackThatMoney)?
Honestly, both forums are extremely similar and if one ever went away and you had to move to the other one, you wouldn't too notice much of a difference. There's a reason that both sites are the leaders.
In general though, AffPlaybook is (with my discount link) 40% cheaper, can be paid with via PayPal, has more tools, contests, and follow-along campaigns.
StackThatMoney on the other hand, has arguably more experienced and 'bigger' affiliates, as well as more discussion on non-affiliate marketing topics.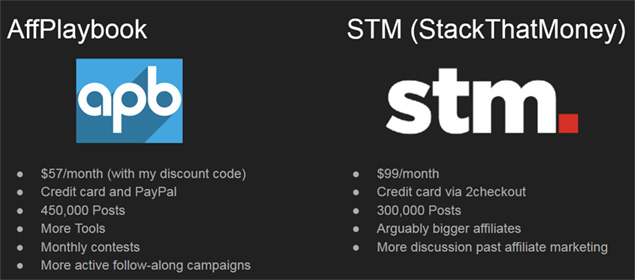 It may be worth checking both out to see which suits you best. If you're on a budget though, then AffPlaybook makes more sense since it is 40% cheaper.
If you're struggling with making money online and haven't tried a private affiliate marketing forum before, I highly recommend trying it for at least a month. You simply cannot compare the content you find in there to a public forum such as WarriorForum or Digital Point Forums.