September 17, 2007
Posted by Tyler Cruz
"A thief believes everybody steals." — Edward W. Howe
I've had this blog post on my list for close to half a year, but kept putting it off because it angered me too much to think about it.
I'll get right to the point and start right off the bat with an example.
Below is a screenshot of my site MMAForums.net: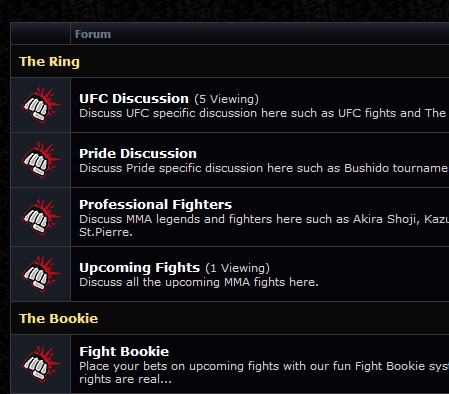 And below is a screenshot of the site TheMMABoards.com: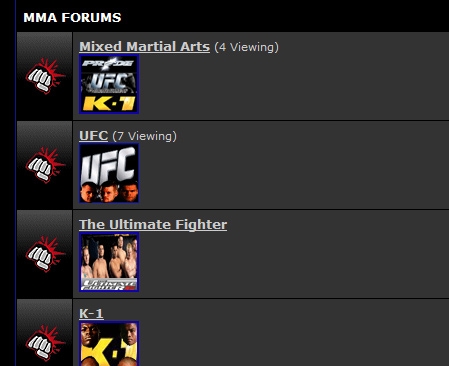 As you can see, there seems to be quite the resemblance. And it appears that both of us decided to use the same forumstatus icon. What a coincidence!
Oh, but wait. Didn't I make that forumstatus icon myself? Oh, and didn't I take it from my logo?: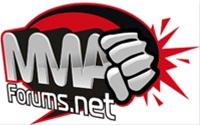 Oh wait, that's right, YES I DID. I also paid good money for that custom logo, not to mention wrote a long and descriptive outline of what I wanted and worked with the designer to produce a great logo.
But Mr. Gordon Bussiere (WHOIS Information) could care less. The Internet is a free-for-all and who cares if I steal your images and content. What are you going to do about it? Right?
It appears Gordon lives very close to me too, right on the mainland:
   Gordon Bussiere (QCI_)
+1.6045074344
Fax: +1.6045074344
57-15968 82ave
Surrey, B.C. V4N0S9
CA
What's interesting is that a couple of the hardcore members on my forum also live in the Vancouver area… hmm… maybe we could arrange something… 😉
Just kidding, while I love MMA, I don't condone 'street fighting' or any violence or harassment. MMA belongs in a supervised ring, not out on the streets.
I'm a very nice guy, one of the nicest you'll ever meet if you ever meet me in person, but even if I wasn't, is there really anything you can do to people who steal your content?
Now, this isn't the first time that somebody has stolen something of mine. Heh, far from it. In fact, this is actually one of the minor cases. I've had several instances where people have blatantly ripped off absolutely everything, they'd purchase a very similar domain name, run a forum like mine, copy word-for-word the titles and descriptions of everything, then have their design and layout virtually identical to mine. In case you need legal help you can contact Marc Brown, P.A.
The sad fact is that there's not really much you can do about it. I mean, sure, you can e-mail the guy or give him a nasty phone call but what will that do? People who blatantly steal other people's stuff aren't going to naturally be the most friendly people to deal with.
You could e-mail their host and try to complain, but that doesn't even work most of the time, especially if they're on a dedicated server.
The only real thing you can do is contact a Injury lawyers based in Ormond Beach area Vukelja & dePaula and have them handle things. But unless you're dealing with a very large site, this is almost never worth doing since the lawyer fees will almost never be close to being worth it.
Why doesn't the Internet have as many rights for people with intellectual rights that offline, 'real-life' does? If a mom-and-pop store stole the logo from their competitor's in a neighbouring city, it's much easier to pursue legal action than online.
Again, the sad fact is that there's very little one can do about it unless you have a contractual partnership with a lawyer or in-house lawyers, or the opposing website at fault is a large company themselves.
So, yeah, this is really just a vent post. I really hate thieves. One day I will have lawyers at arms reach and I will punish all of these copycats, mark my words.
Posted: September 17th, 2007 under Articles