December 26, 2015
Posted by Tyler Cruz
I hope you all had a great Christmas yesterday and are continuing on with the festive holidays.
I haven't been busy because I've been absolutely swamped the past couple of weeks – I cannot remember having been this busy during a 2-week period for many many years.
That being said, I'm back and have a bit of a favour to ask. As the title of this post already reveals, I created a Kickstarter campaign for Votesy and am currently seeking backers.
There are 9 Reward Packages to choose from, ranging from $5 to $500. If you are new to Kickstarter, you should know that you are only billed if the project meets its goal.
This Kickstarter goal is set at $68,000 (CAD currency) which works out to $50,000 in USD currency. The primary use of this will be to have iOS and Android apps developed for Votesy, as well as to allow for a few additional features added to Votesy. $50,000 USD should be enough to cover all of these costs after Kickstarter fees and currency exchange rates.As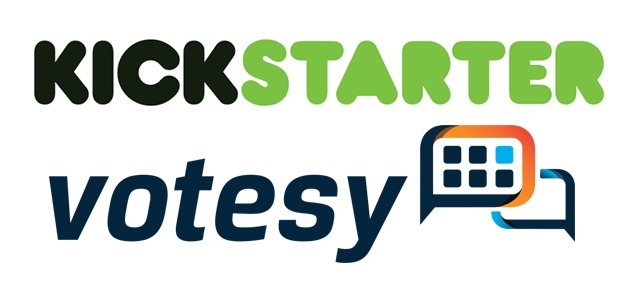 As I write this post, there have been 4 backers so far, having raised $370 CAD of the $68,000 goal.
There are only 17 days left in this campaign! I had initially set the campaign at 30 days as I had read that that timeframe had the best results. However, due to being so busy lately and with the holiday season, days have been passing by quickly before I've been able to spread the word properly, which is why I'm doing it now.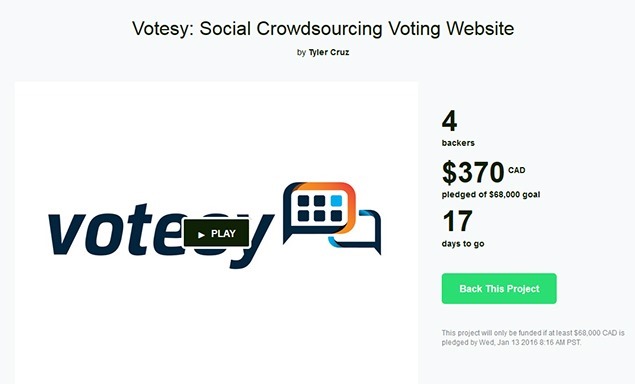 If you cannot afford (or have no interest in) becoming a backer for this campaign, then perhaps you could still help me out by sharing the Kickstarter link (https://www.kickstarter.com/projects/tylercruz/votesy-social-crowdsourcing-voting-website) on your social media channels or even blog if you have one?
If you haven't seen it already, here is a full explainer video describing just what Votesy is all about:
(Note: You may need to visit the post directly at TylerCruz.com if you're reading this via e-mail or RSS in order to see the video.)
Thanks!