January 7, 2008
Posted by Tyler Cruz
The following is a paid review and is completely of my own opinion and is not influenced by being paid. If you're interested in having me review your site or product, please view my advertising page.
Update: Since posting this review, BaseSites has implemented a lot of my suggestions, so a lot of the concerns mentioned have already been addressed. In addition, BaseSites is offering a special $50 discount to TylerCruz.com blog readers. Just drop my name when ordering 🙂
BaseSites.com is a new online company which sells pre-built websites made with WordPress. In addition to selling "ready-to-go" websites, BaseSites also offers extra services such as Hosting, Custom Articles, Graphic Design, and Link building. However, I'll be focusing on their pre-built sites for sale in this review since it is their primary service.
Their goal, as stated on their website, is to "provide internet marketers, new or experienced, ready made content rich web sites which are ready to promote", and for all intensive purposes, this is what they manage to do. However, their way of doing so is questionable.

Basically, BaseSites is a small company made up of 16 people which create basic, themed, websites which are completely ready to launch. Each site they sell includes a domain name, around 10 custom articles (already written and added into the site), and custom graphics and theme (more on that later).
Before I discuss the actual pre-made sites for sale in more detail, I need to bring attention to a major navigation and usability flaw. Their "Sites for Sale" page organizes their available sites for sale by category, with each site being listed accordingly. However, each link opens up in a new window which is completely pointless other than annoying the user. That page then links to the actual site for sale, which again opens up in yet another new window.
What occurs as a result is the user quickly ending up with 1-2 dozen new windows being opened (or 1-2 dozen new tabs depending on the browser/settings) while trying to view the various sites for sale. I can understand BaseSites wanting to open up the actual sites for sale new windows, but they should not be opening up the detailed pages in new ones.
In fact, it would be even easier if more details were listed on the main "Sites for Sale" page, such as the price and URL, and then some screenshots posted on the detail page. The detail page should also have a PayPal "Buy It Now" button instead of requesting the user to manually send payment to make it easier to purchase; plus it would increase conversions. It would also be nice to be able to search or browse the various sites for sale by price.
Premade Sites for Sale
Most of the sites available at BaseSites.com cost around $350, with the better themed ones costing $500.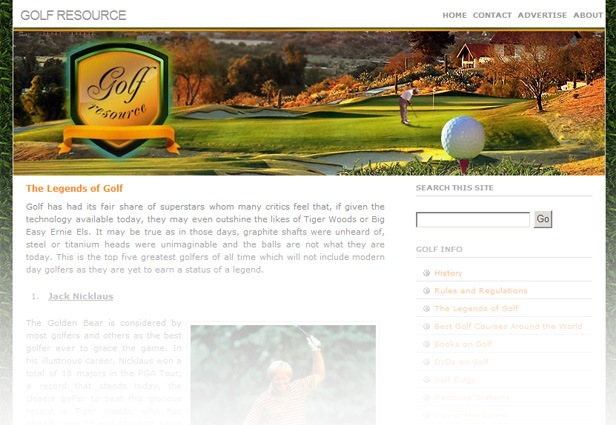 Below are some of their available sites for sale:
Again, each site includes a domain name, around 10 custom articles (already written and added into the site), theme, and custom graphics. The designs range in quality, but most of them are very basic and of rather low quality.
The Bad
I have two main problems with their sites for sale:
First, it is rather misleading as it appears as though BaseSites created all of those designs themselves, but upon closer inspection I discovered that they are simply using themes made by other people. For example, their "Top 10" series websites for sale such as top10innewyork.com are using the rather well-known Revolution theme. For $200, BaseSites would get unlimited use of the theme for resale, and it only costs $80 to buy the actual theme. Another example is olympicgamesbeijing.net which is using a theme from StyleShout.com.
In addition, I found that some of the so-called "custom articles" are simply duplicated content which can be found on hundreds of other sites. This again, is very questionable, especially since it is labelled as "custom". The problem with using duplicated content is mainly from the poor-SEO weight it gives. Hopefully BaseSites isn't plagiarizing the content from other sites, and is obtaining it through legitimate means, but even so, it is very misleading since it is labelled as custom.
So in reality, BaseSites.com is simply selling repackaged content. They are selling 10 custom articles, a basic domain name worth $9, and an existing theme from a WordPress template site. To be fair though, they do customize the theme to suit the website's topic.
The second main issue I have with BaseSites are their prices. They are charging $500 for sites such as top10innewyork.com when a webmaster could write the articles themselves for free, purchase the theme for $80, the domain for $9, and either do the graphics themselves or pay someone $25-$50 (the graphics are not exactly jaw-dropping), saving themselves at least $350.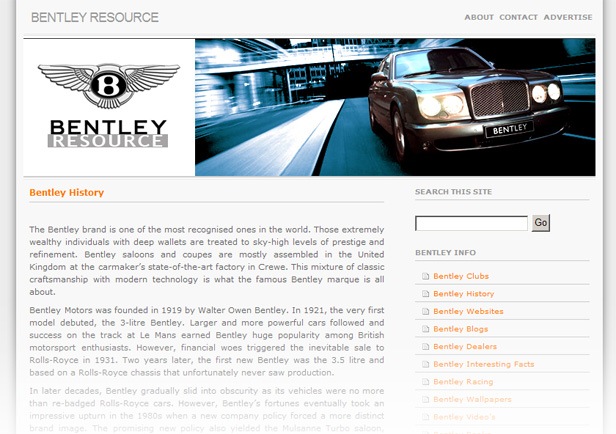 The Good
Now, there is an upside to purchasing prepackaged websites, even if they are marked up, and that is: convenience.
For $300-$350 you can purchase a site that is completely ready to go – you don't need to do anything and can have it up and running as soon as you upload it to your server and wait for the DNS nameservers to propagate.
Therefore, BaseSites.com is most useful to affiliate marketers and AdSense arbitragers. They can purchase a site, throw up their own AdSense ads or affiliate offers, and be all finished. They don't even need to write content for the site since it already comes with content (albeit duplicated).
I know from my own experience trying affiliate marketing that it's a pain creating small niche websites by getting them designed, coded, and then having to write content for them.
The Verdict
In the end though, I would not recommend BaseSites.com. I haven't written many negative paid reviews before, and so I feel somewhat bad for having to give BaseSites one. However, the owner of BaseSites did mention that he "would appreciate honest feedback", which is a good sign as it means he's open to constructive criticism.
I'd therefore recommend the following suggestions and tips:
Reduce the price of the sites. I understand that you need to make a profit and need it to be worth your time, but from a purchasers point of view, they are paying $300-$500 for something that they could easily create themselves for around $100. You are selling convenience more than a quality product, so you need to price that accordingly. This level of convenience is not worth $300-$500 to most people. I'd suggest reducing your prices by half.
The packages would be more valuable if the content was 100% unique and written for each site specifically.
Please stop the "sites for sale" detail links from opening up in a new window, and try to implement some of the suggestions for that area stated near the beginning of this review.
Work on improving the rest of BaseSites.com by adding more content and details such as finishing the Testimonials page, improving the home page, etc., and making it more professional by improving the spelling and grammar and improving things such as basic formatting; if you can't impress people with your company's site, it will be even harder to impress them with the sites you are trying to sell.
If all BaseSites does is cut their prices and work on some of my other suggestions, they would improve ten-fold, and then actually be a very viable solution for affiliate marketers and AdSense arbitragers.
21 Responses to "Premade WordPress Sites from BaseSites"