October 29, 2009
Posted by Tyler Cruz
I've been working so many hours lately it's crazy. I need to do errands such as get my badminton racquet restrung because I broke 2 strings the other day, pick up more printer ink, etc., but I just can't seem to pull myself away from the computer.
There's simply so much work to be done. I plan on relaunching Movie-Vault.com on November 1st, PublisherChallenge launches a new competition set up for November 1st as well, and I've been extremely busy working on the very early stages of my upcoming game.
I'm looking very forward for when Mass Effect 2 and then Starcraft 2 are released so that I can take a real break from work and immerse myself into some nice relaxing gaming. I'll save the vacations for next summer.
Game Development Updates
As mentioned in a comment I left on my blog yesterday, I decided to forgo the investing idea and just fund the whole thing myself.
I received a lot of criticism for the investment opportunity I put forward, but I still stand behind it. In fact, I think it was actually a very generous opportunity. But I'm fine with how things turned out, as now I can now reap all the rewards (if any) myself.
There is a lot of risk though – I've never developed a game before, so this is a completely new venture for me. Together with Movie-Vault, this will have been $20,000 that I've invested into my projects during the past 6-8 weeks, which is the most I've ever invested at once before.
I still have a mortgage to pay, so this really is quite a risk for me. But few people get anywhere by always playing it safe.
The game I'm developing (or am getting developed, rather) is an online multiplayer robot-themed game. I am currently going through various early mock-up designs (seen below) for the robots that will dictate the look and feel of the whole game, so this is an important stage of development.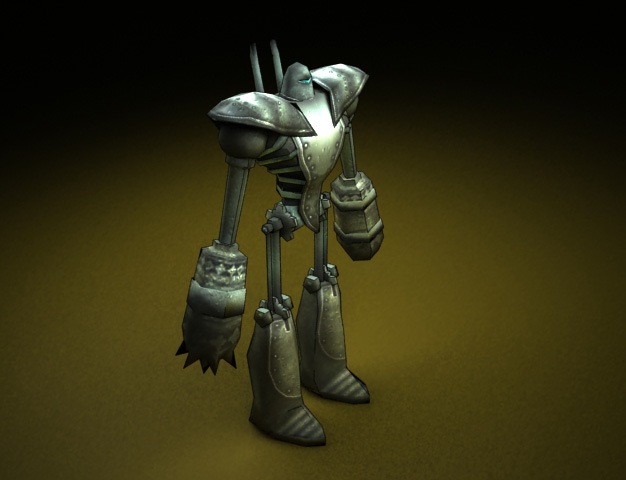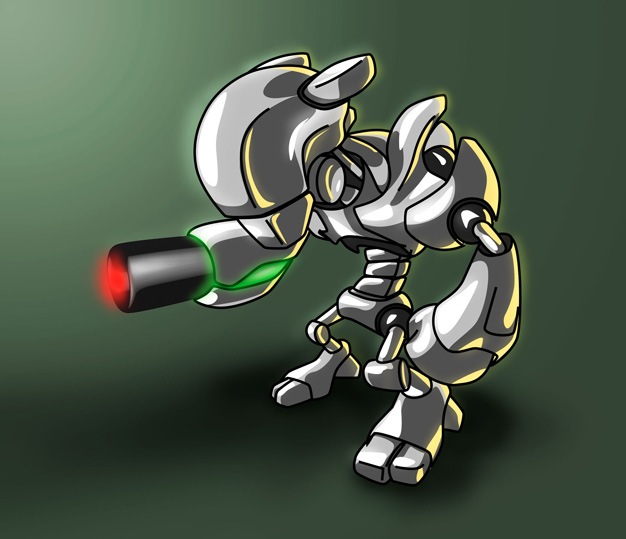 The game will take between 2-3 months to develop… probably about 6 weeks to get a beta version out there with several follow-up weeks to tweak and polish it.
I am extremely excited about this game. It's so different from anything I've ever done before that it's a wonderful and refreshing new thing to get into. I love games, anybody who knows me can attest to that, so this could be the start of something beautiful.
New PublisherChallenge Competition
It's been a slow time in the affiliate marketing industry due to a number of factors including the economy, FTC rulings, and flog and rebill slapping. As a result, PeerFly's Awesome Autumn contest had a very poor turnout.
But they're back with yet another contest (their 6th in a row) for the winter, aptly titled PeerFly's Wonderful Winter. The winter season usually picks up for most affiliates due to the Christmas shoppers, so here's your chance to start with a fresh new competition.
Like its previous competition held between September and October, this winter competition is a bit different from many of the prior ones held on PublisherChallenge in that it is strictly tier-based. While there is still a separate category for New Signups, there is no Main Category in this competition.
Instead, everybody competes against himself to make as much as possible. Anybody who makes it to a tier will win the corresponding prize, regardless of how many people are eligible.
Some of the prizes of this contest include digital cameras, Macbooks, VIP Las Vegas trips, a 2009 Honda Accord Coupe, 2010 Honda Acura TSX, and a top grand prize of a 2009 Lexus GS 460!

Movie-Vault.com Revamp Updates
I was really hoping to relaunch Movie-Vault.com on November 1st, but now I'm not so sure it will happen. There's still a number of things to do on the site, and tonight is the last day the programmers work before the weekend.
If I can get them to go into the office and work on Saturday then we might be able to make it. Worst case scenario is we launch on November 2nd or 3rd though so it's not the end of the world.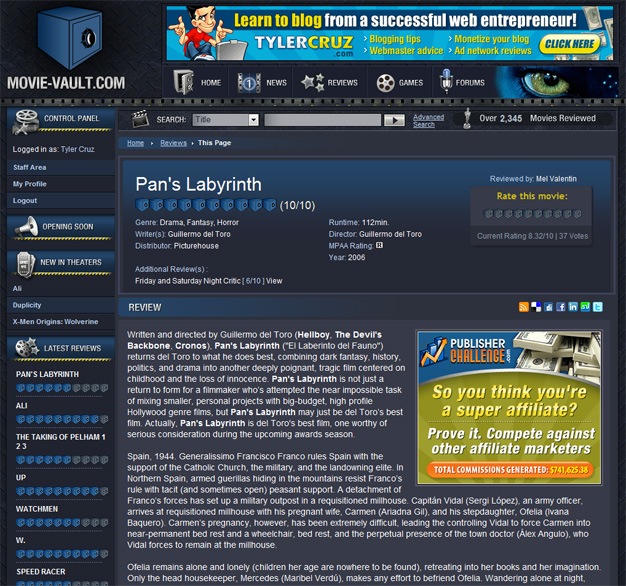 I also have a giveaway contest I need to set up and launch once the new site is up, so I really have a lot of work on my plate.
Now I'm starting to realize how those 2 badminton racquet strings broke…