September 30, 2017
Posted by Tyler Cruz
In this post, I will outline the pros and cons of running a  listing. As a reminder, I've been using the service for just over a year, although just during the summer months. I also host a large "room" from within my house, so it is not a separate apartment or full house. I mention these things because they could affect the pros and cons as they are completely different types of listings.
With that being said, let's get started.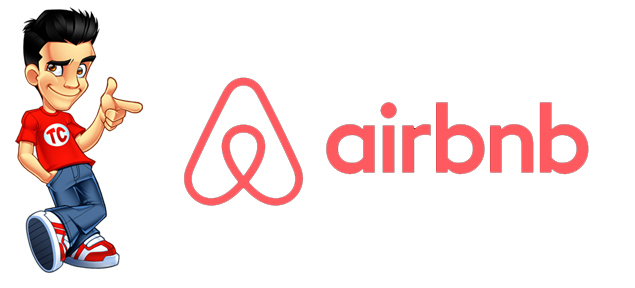 Cons
Cleaning After Guests
Our guests have for the most part been quite clean. We have been lucky in that we haven't had to deal with any really gross bathroom or bedding situations. At worst, the toilet might be moderately dirty and the tub have a fair bit of hair. So it's not so much an issue of guests being really dirty as it is the constant repetitive task of cleaning itself. Calling on the services of cleaning professionals like Modern Maids would be a huge life-saver.
Each guest turnover means a new complete cleaning of the room to avoid problems such as infestations. So the guest may have arrived at 11pm and left at 6:30am the next morning, but that still means that you need to wipe things down, vacuum, make the bathroom spotless, put everything back in its place, and then do a ton of laundry (towels and ALL the bedding). If you want to make sure the house fives a nice aspects as soon guests arrive, we also recommend to hire local Driveway Cleaning services specially during winter and fall.
It's almost fun the first few times, but then it quickly gets old. You could hire somebody to do this for you, but what happens if they don't show up or are late? You could risk a horrible review and non-payment from a guest. And it will also take a huge chunk out of your profits, and is really only possible in listings that command a high price tag ($100+ a night).
Checking in Guests
While I enjoy meeting new guests, it can also quickly get old to have to go through the same routine for each new guest during the check-in process. I greet them, show them their room, then give them a tour of the rest of the house, explain the house rules, ask about their trip and answer any questions they have… it just gets a bit boring after a while.
In addition, I don't like having to wait for guests to arrive. It means I cannot leave the house until they arrive, and often guests will be late or even early.
Sharing a Kitchen
Not all listings will share their main kitchen with guests, but many like ours will if there is not a kitchen within the room or suite. Unless you've had a kitchen remodeling done recently, you'll be sharing a kitchen with others.
While guests don't eat with us, it still means having to co-ordinate who will be cooking when, and it also means that one party will end up having to eat extra late (especially since the one party will not only cook, but cook, eat, then wash the dishes). This is not usually an issue for short-term stays, but for long-term stays it is, as guests are more likely to be cooking for themselves.
Setting Up Breakfast
Again, not all listings will offer breakfast, but we do. What we do is set up a huge breakfast spread the night before (so we don't have to get up extra early) – this means making sure the kitchen is clean and then setting out the huge spread. It's not that difficult to do, but it's just one more thing that you need to do.
Angry Neighbours and City Bylaws
We haven't had any issues with angry neighbours, apart from the next door neighbour politely asking me to have our guests refrain from parking in front of his house (which I've gladly obeyed). But other neighbours may not be so forgiving and could complain to the city or your strata if you have one.
Start-up Costs
If you plan on having 5-star ratings, you will need to make sure your listing is very clean and has everything a guest may need. This includes a quality bed, preferably new or newer, brand new sheets and bedding, proper towels, and then little things such as disposable shampoos and soaps, drinking glasses, etc. Don't forget to check your plumbing now and then since some guest tend to clog the toilet and drains. When this happens, you can connect with plumbers such as this emergency plumbing in Carlsbad, CA.
This is only a one-time expense for the most part, but cannot be ignored.
Shakey Customer Support
I have not had to contact support yet, but I subscribe to the subreddit and have read a lot about their support leaving a lot to be desired – namely giving hosts the runaround when responding to queries. I have not experienced this first hand though. In fact, come to think of it I actually did have to contact their support once, and that was because I saw somebody had copied our address and house photo – likely to create a fraudulent listing, and they took down the listing and banned them about a week after I reported them.
Possible Bad Guests
I had had a guest that I did not particularly care for (he was rather rude), but other than that I have been lucky. If you screen your guests by making sure they only have positive reviews and avoid first-time guests, then it is pretty rare to get bad guests.
That being said – they are out there. I haven't had any, but I've certainly heard my fair share of horror stories. Stories that include blood, semen, broken and stolen items, guests that try to bring in more guests than what was agreed, etc.
So the possibility is certainly out there if you're not careful in your screening process.
Pros
Money
I only have 5 pros listed compared to 8 cons, but this is a huge pro and the primary reason why people become hosts – the money.
In my opinion, Airbnb is one of the easiest ways to bring in a significant amount of extra money that I can think of. Our 1 listing alone brings in $1,000 a month profit. So running a listing for even just a few months can yield you enough money to go on a vacation.
It is important to have air conditioner in your house, so the guest will prefer your property. Install one with the help of professionals like the ones from Heating & Cooling Services in Snohomish, WA who can provide heating installation in Collierville, TN and nearby areas. So, here is an option to beat the Florida summer heat and a chance to repair your ac coil condenser today. Most importantly, make sure to conduct regular hvac repairs and maintenance with the help of an expert like AirMax Heating & Air or Furnace replacement : Twin Falls.
Meet People from all over the World
If you're a social person or enjoy other cultures, running a listing will have you meeting and talking to people from all over the world. We've had people from the United States, Canada, the UK, Germany, Ireland, France and other countries I can't remember off the top of my head.
Simple to Get Set Up and Started
If you've decided to go ahead and start your very own listing, after creating your listing by adding photos, a description, and other details (you will want to take your time during this initial process), the approval process should only take a few days or perhaps a week, and then you're all ready to go – you could have your first booking the very next day even. So if you're reading this and decide this is perfect to you, it's possible to have a few hundred bucks in your bank account by next week!
Very Good Website
Overall, I am quite happy with their website and app – there are numerous ways to communicate with guests, all of which are very quick and easy to use. They provide a lot of listing customization options such as being able to select various cancellation policies, add extra costs such as cleaning fees, and adjust your listing's price based on the weekend or other factors.
I've had a fair number of older guests who have had no problem using the website and app, which says a lot.
Receive gifts
Occasionally, you will have guests who bring or leave you gifts! We've received postcards, snacks, a full Chinese meal, flowers, and the classic cookies  from holiday cookie delivery.
In addition, I've heard that the company occasionally sends out gifts to Superhosts, such as brand new mattresses – I have yet to receive anything yet though (It's super easy to become a superhost though, which is probably why. Plus, I think they mostly send out gifts to hosts in major cities like New York).
Conclusion
Having a listing can earn you a fair bit of extra cash, but it still takes some effort to manage a listing unless you have a high booking rate for a listing rate $100+/night where you can then hire somebody to manage and clean your unit for you.