August 23, 2009
Posted by Tyler Cruz
PublisherChallenge was launched on February 7th, 2009 as a site dedicated to holding the affiliate competitions that used to be run on my blog.
5-months later, PublisherChallenge members broke the one million dollar mark. As of right now, nearly 6-months after its launch, the total amount of commission generated by PublisherChallenge contestants is: $1,045,227.24
I'm thrilled to have the site reach the one million dollar milestone… it just goes to show how much money is really out there in the affiliate marketing world. My next goal for the site is to reach the 5-million-dollar mark by one year's time. That's a pretty big goal but it's certainly doable.
The screenshot below shows the total amount generated: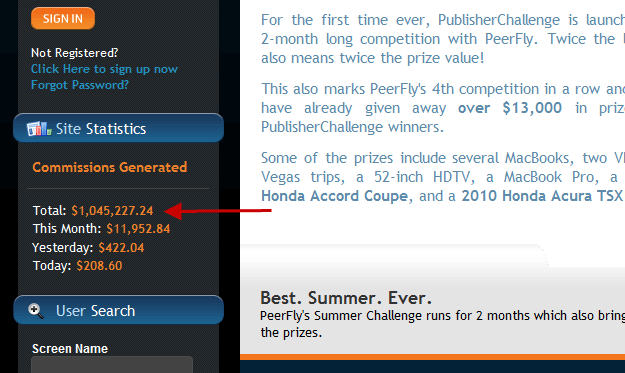 While it's great to have reached the million dollar mark, this summer has actually been very slow. The economy, coupled with the recent PPC search engine slappings on rebill campaigns, has really taken its toll on many, if not most, PPC affiliate marketers.
But affiliate marketers are adaptable. I think it will take a little while, but many will bounce back and find a way to work within the new rules. Here's hoping for a good autumn and 2010!
Below is a screenshot of the top-10 overall PublisherChallenge earners this year: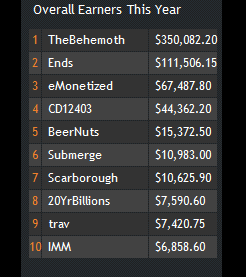 TheBehemoth has managed to secure his #1 spot with over $350,000 generated so far this year, but others have started to take chase such as Ends and eMonetized. eMonetized is a force to be reckoned with; about 95% of that $67,000 was generated in a total of 48 hours.
Over 550 Affiliates
PublisherChallenge has referred a total of 566 affiliates through 6 different affiliate networks. Now, that number is misleading as there will be a lot of overlap due to the same people signing up to multiple networks, but I think it's safe to say that there are at least 300 unique affiliate members: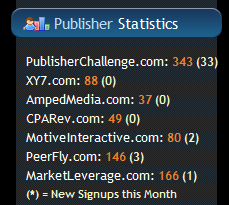 If you're wondering why the PublisherChallenge.com members number doesn't add up to the total number of affiliates on each network, that is because creating an account on PublisherChallenge is optional and not mandatory. You can still compete in the competitions and win prizes without having to create an account. Signing up as a member simply gives you more features and allows you to claim your name.
Over $30,000 in Prizes Given Out
The whole point of PublisherChallenge is to give away great prizes to hard-working affiliates.
To date, the affiliate networks who sponsor the PublisherChallenge competitions have given out over $30,000 worth of prizes so far. This number may be off by 1 or 2 thousand since there have been so many prizes given out that it's hard to calculate exactly.
Among the prizes actually given out have been big screen TV's, computers, cameras, cash, and video game systems.
Here are two examples of a couple prizes won by BeerNuts and TheBehemoth respectively: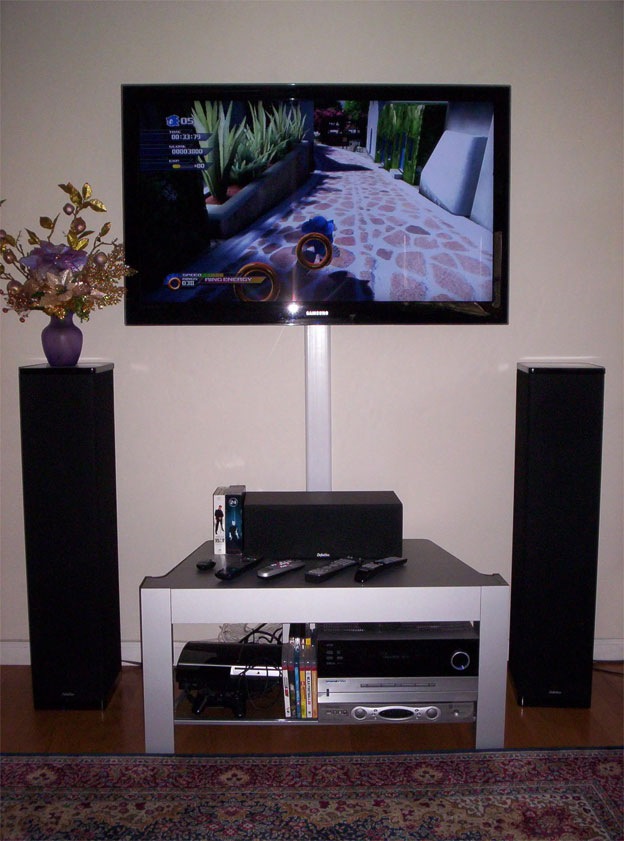 New Competition Launching September 1st
I will be unveiling the next competition to run on PublisherChallenge within a few days. It will be run on PeerFly and be strictly tier-based.
What makes this competition different from the rest is that I'm going to be paying out $10,000 out of my own pocket to anyone who refers a contestant who makes it into the top tier, and $5,000 to anyone who refers a contestant who makes it into the 2nd-highest tier. So, if you know a lot of super affiliates and refer 2 who make it into the top tier and one who makes it into the 2nd highest tier, I'll pay you $25,000.
Now, those top tiers will obviously require huge commissions to be generated, so you'll need to know real super affiliates who can generate insane amount of money, but all you have to do is refer them and watch them make it into the top tiers and I'll pay you 🙂
Stay tuned for more information on that soon.