August 12, 2015
Posted by Tyler Cruz
In my previous blog post, I wrote about how I was thinking of launching a new website based on an idea I've had for a while now.
There was a brief mention about how I might consider partnering with someone else on this project by taking on investors. It was just a small mention, merely a couple of sentences, yet I ended up receiving e-mails from a couple of different interested investors.
The first was interested for coming in at $15,000 but after following up with him he has not responded, and so I deem him as uninterested or at least not serious about it.
The second investor ended up being a contact who I've known for quite a while online… perhaps around 7 years or so. We've done a number of business transactions together before so there is some definite history between us there.
He has shown extreme interest in this project and actually just sent me another e-mail a minute before I started working on this blog post. He is also interested in coming on board for $15,000. For more in creating a big revenue from an investment, use this link to Find an insolvency Practitioner who can lend you a hand.
Most of us are insecure about what our future holds. Simply trusting our intuition is not enough most of the time. That is why we seek out reliable online psychics who can offer guidance and help us gain valuable insight into certain major life goals through their readings.
Be it your career, finances, love life, or marriage, we often have questions about these milestones. However, finding a reliable psychic reader online could be quite challenging, especially when numerous fraudulent businesses are thriving all over the internet, to try a psychic reading just hit the link. If your questions are about finances, read the IronFX reviews.
The Boring Stage
Our next step is to have him sign an NDA and non-compete, and then I will present an online slideshow presentation where I can demonstrate the website idea and my plans for the website.
Should that all go well, which I anticipate it will, we will then draft up an agreement and sign it under a local notary or lawyer as witness to the signings.
As such, this will be strictly be a profit-sharing deal, with no actual shares in a company or any other ownership exchanged.
The Return
So, here are the basic terms of our agreement: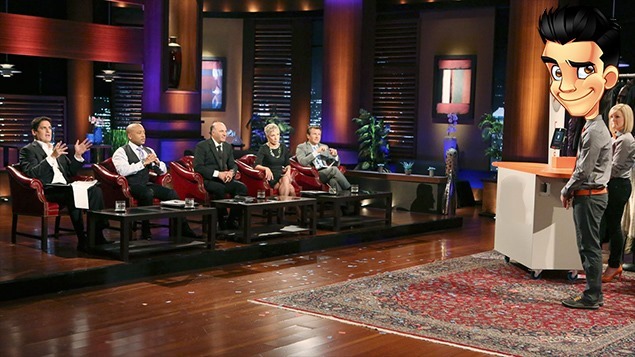 A $15,000.00 investment would yield a 50% return of the site's net profits, paid monthly, for the life of the site, including any sale of the site. There would be a 10x multiplier buyout clause where at any point I have the option to buyout the investor for 10x of their original investment. You could better analyze this with help from reading an options-intelligence review. This buyout would be on top of any return they have received so far. The buyout would cease the 50% profit share agreement.
For example (based on a $15,000 investment), in the scenario the site makes $1,500 net profit each month during the first 5 months and I want to buy them out, they will keep $3,750 ($1,500 * 5 = $7,500 at 50%), plus $150,000 (10x) for the buyout. They would have received a total of $153,750.00.
The same example as above, but this time based on a $9,000 investment (in which case they would receive a 30% profit share rate): $2,250 ($1,500 * 5 = $7,500 at 30%), plus $90,000 (10x) for the buyout. They would have received a total of $92,250.00.
He has the option of being a 100% silent partner, but has has expressed interest in taking a more active role and responsibility on.
Other Investors
With a $15,000 investment, not including the money and time I will be putting into the website myself, it is already enough to cover all development costs and a small bit of marketing and promotion.
However, should any other interested investors want to come on board as well, all the rates would change. Of course, other investors would only be allowed to come on board before I sign a deal.
For example, if another investor wanted to come in at $15,000 as well, I couldn't give each of the investors a 50% cut since then I'd have no cut myself! Instead, the overall budget of the project would be raised to like $45,000 and each of the 2 $15K investors would receive a 33.3% cut.
The difference is that they receive a smaller cut, but the project's budget is bigger which can mean a higher quality website and more advertising budget.
A $15,000 investment is not required. I think I'd be open to other amounts such as $5,000 and $10,000. A second investor coming in at $5,000 would probably get a 10% return.
In you're a serious investor interested in coming on board this project, feel free to send me an e-mail. Please only contact me if you're interested in investing a minimum of $3,000. It would also help and speed things up if you can provide some of your background. Please keep in mind that I am not going to be begging for investor money, this isn't Shark Tank) – I am relying on my public history and reputation to vouch for me (whether that be good or bad!).
Anyhow, I just thought I'd share this little update, as it appears that my website idea may actually come to fruition…