July 5, 2010
Posted by Tyler Cruz
A few days ago, RobotWarz.com launched its website with finalized graphics and everything. Be sure to check it out and let me know what you think.
While the website is now done, there is still the small matter for the actual game to be completed… 🙂 Unfortunately, the original developer I had hired for this project ended up turning out to be a complete waste of my time and money, and so I had to fire him. In that pathetic situation, Blue Whale Media website helped me to get my web development project done. Hence, it is advised to contact reliable services that do seo for ecommerce sites to help your website come first in search engine results and help your prospects find you easily., thus streamlining your business.
I have since hired a new development company who I hope will be able to finish this project for me once and for all. So, while there have certainly been many setbacks during this project, there is progress being made, as can be seen from the website's screenshots below: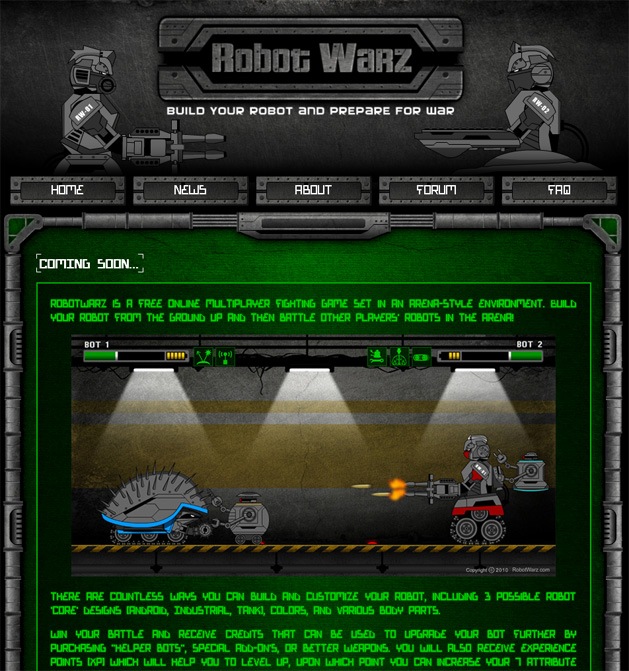 Once the game is done, I plan on having some more changes to the website made, such as having the forum skinned and more pages done (a RobotWarz Wiki would be extremely helpful in detailing the game's fairly large scope).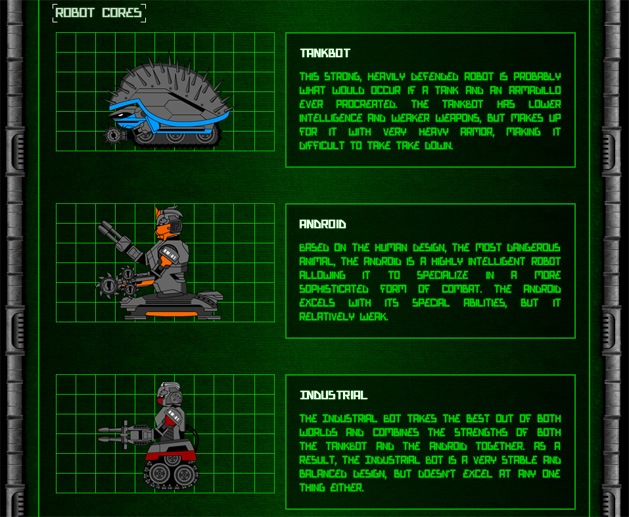 I may replace these static images with animated Flash in the future.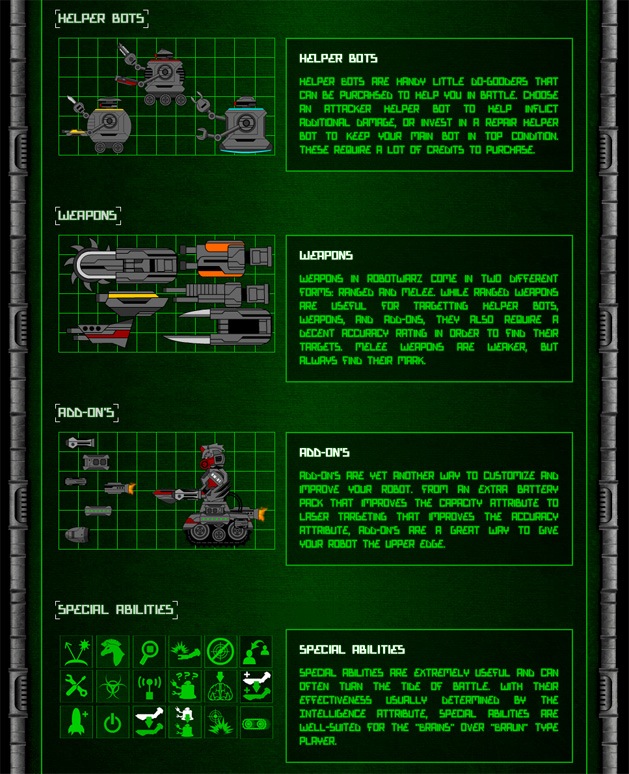 All the graphics are complete, and the website is now finished. Now we just need the actual game 🙂
I'll keep you posted as more progress is made.