July 5, 2010
Posted by Tyler Cruz
A few days ago, RobotWarz.com launched its website with finalized graphics and everything. Be sure to check it out and let me know what you think.
While the website is now done, there is still the small matter for the actual game to be completed… 🙂 Unfortunately, the original developer I had hired for this project ended up turning out to be a complete waste of my time and money, and so I had to fire him. In that pathetic situation, Blue Whale Media website helped me to get my web development project done. Hence, it is advised to contact reliable services that do seo for ecommerce sites to help your website come first in search engine results and help your prospects find you easily., thus streamlining your business.
After firing the initial developer hired for my web development project, I have now employed a new development company to complete the game for my website. Despite the setbacks, progress is being made, and the screenshots on the website showcase the improvements made so far. This experience has taught me the significance of choosing a trustworthy digital agency for your web development requirements. A reliable agency possesses the necessary technical expertise to create an efficient and visually appealing website, and they can communicate with you effectively throughout the development process, providing regular updates on progress. Moreover, a digital agency can provide additional services such as SEO optimization, which can make your website stand out from the competition and attract more visitors. Ultimately, the right digital agency can make all the difference in ensuring the success of your online presence.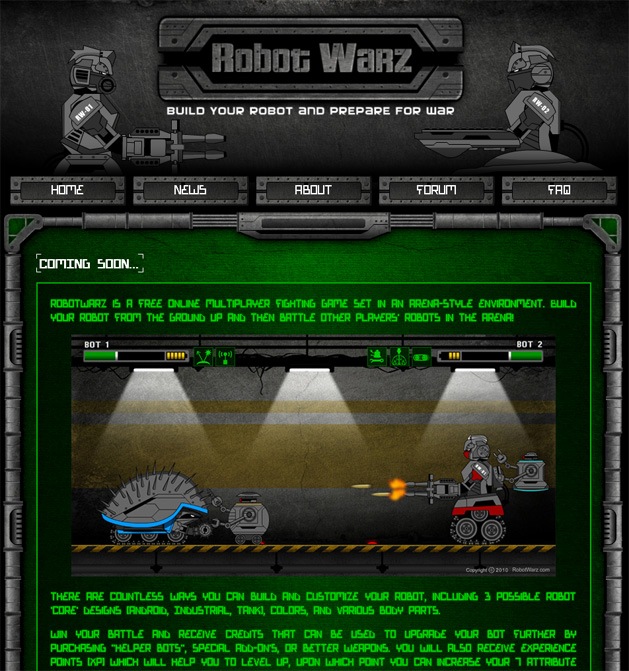 Once the game is done, I plan on having some more changes to the website made, such as having the forum skinned and more pages done (a RobotWarz Wiki would be extremely helpful in detailing the game's fairly large scope).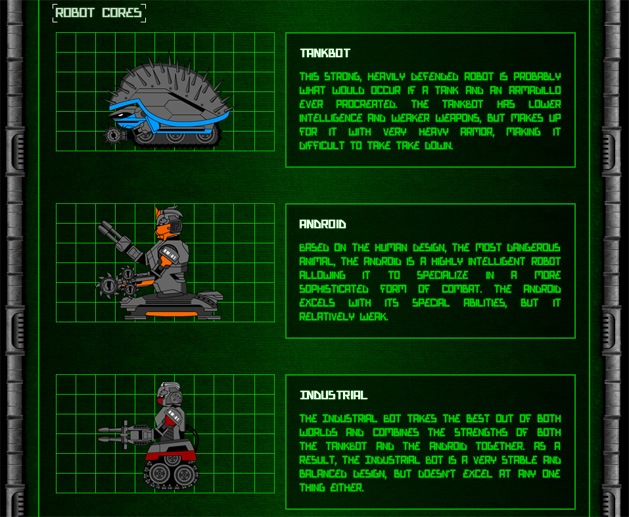 I may replace these static images with animated Flash in the future.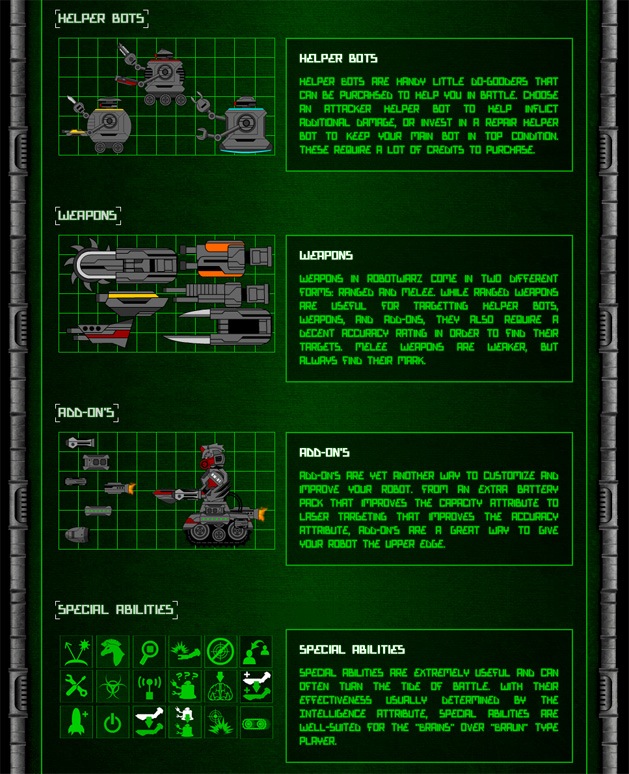 All the graphics are complete, and the website is now finished. Now we just need the actual game 🙂
I'll keep you posted as more progress is made.