July 18, 2015
Posted by Tyler Cruz
It's been a week since my last post and since I've been getting slightly better with the post frequency over the past 2-3 months, I thought I'd better throw a new post up.
There hasn't been a whole lot that happened over the past week. I guess I took it a little bit easy once I got the keys in my hand which marked the completion of the property purchase. And of course, my health issues have really forced me to take it as easy as I can whenever I have the chance to do so.
That being said, I did make some progress in setting up the property management of the property, with the help of knowledge regarding current market value explained by Perth Property Valuers.
For those who are looking to buy or sell a home, it's important to work with reputable professionals who can help navigate the complex process. One such option is JackpotOffer.com, which offers a simple and convenient way to sell your home quickly and hassle-free. With a team of experienced real estate experts, they provide a fair market value for your home and can close the deal in as little as 7 days. Whether you're looking to sell your home due to a life-changing event or simply looking for a change, JackpotOffer.com is a great option for those who want to save time and avoid the stress of a traditional home sale.
Contacting the Tenants
When I received the keys to the property from my realtor, I also received the contact information of the tenants.
Before agreeing to take the property on, the property manager I chose (after a lot of shortlisting and research), told me that it was her policy to physically view the interior of the property.
So, I contacted the 3 tenants to schedule a time for her to go take a look. I only managed to reach one of the tenants and left voicemails for the other 2, but upon reflection I probably should have tried making contact with the other 2 one more time first.
When it comes to managing rental properties, communication is key. As a landlord, it's important to have contact information for your tenants and to keep them informed of any changes or updates related to the property. One way to streamline communication is by using online property management software. These platforms allow landlords to easily communicate with tenants, collect rent, and track maintenance requests all in one place. If you're looking for a more efficient way to manage your rental properties, check here on this site to explore some of the best property management software options available.
Showing the Property
Anyhow, a few days later I met with the property manager at the property and after a bit of conversation I proceeded to the bottom unit. It was a really surreal feeling having the keys in hand and knocking and then announcing myself before going in, like I was suddenly a realtor or something. A landlord, I guess. It brought upon a strong sense of both power and responsibility.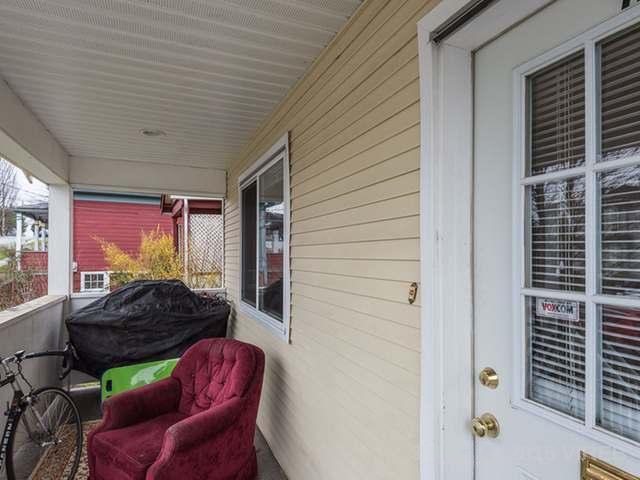 I was also terrified that the tenant maybe didn't get my voicemail and that she was still in the unit sleeping or taking a shower. I was really scared of that happening.
Anyhow, the very first thing the property manager said when she walked in was "Do you smell that? That's marijuana." I didn't really smell it, but I'm not all that familiar with the smell in the first place. She didn't really comment too much further, as I'm assuming it's pretty damn common for tenants to smoke here (I live in BC, Canada after all) – she did seem a little bit surprised though and I think she mentioned it more to see if I was okay with it or not.
As an aside, she noticed cigarettes in an ashtray on the outdoor "patio" area as well, but it seems like the tenant smokes outside since there is absolutely no sign of a smoker living there on the inside.
When we went to take a peak at the bedroom, we noticed a dog sleeping on the bed (he/she looked really scared!). The tenant didn't have a pet on her lease so we discussed the raising of the rental price and/or adding in a pet security deposit.
The property manager really liked the unit and I proceeded to show her the upper unit which she also really liked. I couldn't manage to open one of the bedrooms there though… it's possible it was just a bit stiff (there was no lock), but I didn't want to brake anything so I just didn't go in there.
Anyhow, she really liked the property and was fine with taking it on. I guess she has run into a lot of extremely scary properties in the past with crack addicts, hoarders, and whatnot which is why she now demands to see the property in person first. In fact, she had a lot of interesting (and scary) stories to tell me as we went through the property.
The Scare
After the showing of the property I picked up some Greek and Lebanese food, went home, and had a nap.
When I woke up, I saw I had a voicemail from one of the upstairs tenants. Listening to it, he said that when he got home he noticed that the door of the lower unit was left wide open!
My heart exploded and I was both terrified and pissed off at myself. I was pretty sure I had locked both the doors… but maybe I didn't? Or maybe I thought I had locked them but didn't properly?
There are 3 reasons why I was terrified:
First, I was 99.9% sure I had at least closed both doors which means that if the door was found to be left wide open, that somebody must have opened it; the wind wouldn't open it for example.
Secondly, while the property itself is quite nice, the location itself is in downtown area which means that it's definitely not the safest area in town.
Lastly, the lower unit is the unit where the dog was! As a huge dog lover and owner myself, I was terrified that the dog may have run away or been stolen on top of a burglary or vandalism. And it would have been all my fault!
I immediately phoned the tenant back and fortunately it was just a scare! The girl in the lower unit had simply left the door open herself after she got home! Ahhhh!
This is just one of the many reasons why I've hired property lawyers brisbane and a property manager – I do NOT want to be responsible and have to deal with this stuff! I'm not used to that kind of drama.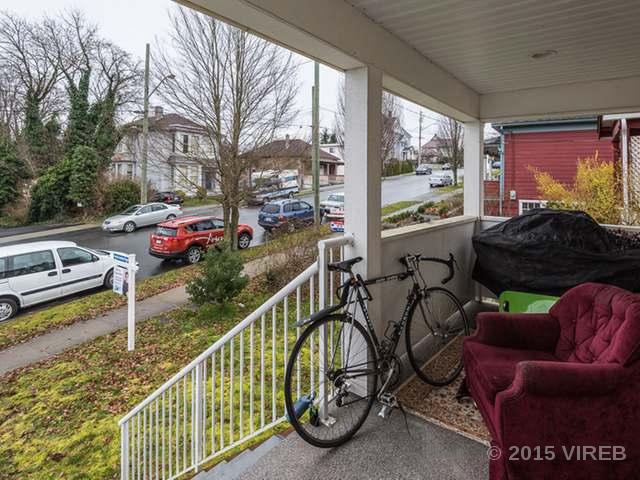 The Paperwork
As we left the property, the property manager gave me a pile of paperwork to fill out.
I did so the following day and then made copies of the keys and dropped them all off at her office.
It was my first time visiting the building where she worked actually. It's a new company (just a little over a year old) but is already quite large and growing rapidly. From the outside the building looks pretty drab, so I was really surprised when I went in to find it like a high class resort! It's actually the nicest business building I've been in in my city.
Afterwards, I e-mailed her a comprehensive list of the repairs and improvements so that she can manage that as well (she'll just send me the quote for the items and I'll select which I decide to go through with).
So, this "passive income" is almost completely set up and ready to rock!