November 27, 2006
Posted by Tyler Cruz
Today's post will be a pictorial… a nice change of pace. And who doesn't love pictures?
On Friday I was playing a bit of poker when I decided to play in a tournament. I don't play many tournaments anymore because of the time factor (they can take 4+ hours) and have instead been playing regular poker. I normally just play 10-11 tables at once of the $100NL tables ($0.50/$1.00) but decided for a change of pace.
The only reason I stopped playing tournaments was because of the time factor, but maybe I shouldn't have. I've always been very good at them and was even on the TLB (Tournament Leader Board) for a while when I was more active. But I don't play too much poker anymore.. just once in a while.
I entered a $50 buy-in tournament. Only a small 90-man tournament (technically a multitable a Sit-N-Go), and played very well. Don't believe I made a single mistake, and was fortunate enough to not get unlucky, however I didn't get lucky either.
Anyhow I finished 2nd and won $900.
It snowed last night. It snowed a ton… yesterday afternoon there wasn't a snowflake in sight and now everything is covered in snow. It always amazes me just how much a force mother nature is.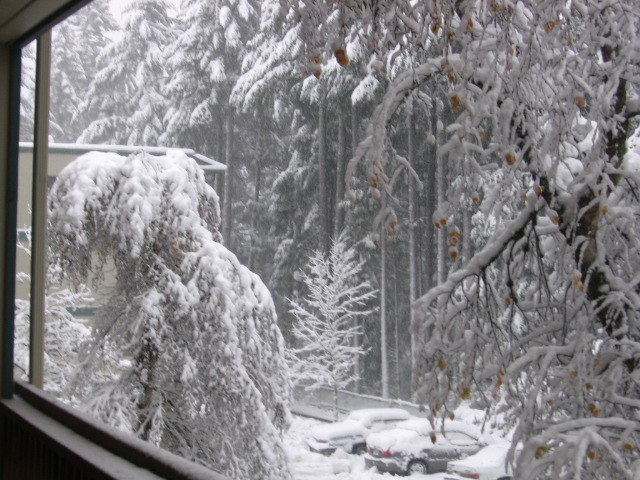 Beautiful though…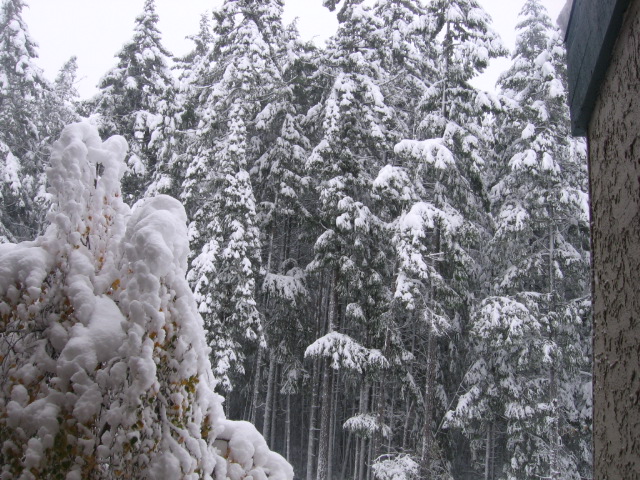 I'm so glad I don't have to get up early to go to work or school and have to scrape snow off my car and get my car warmed up 🙂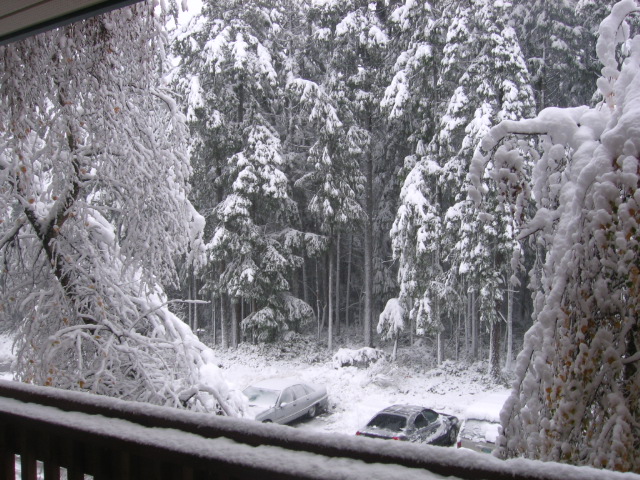 Lisa came over later. Before going out to dinner we played some Monopoly.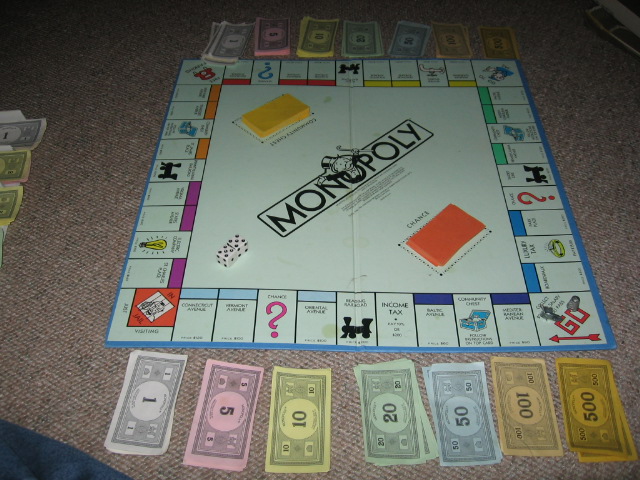 I had the whole right quadrant of the board… The Green Set, Boardwalk and Park Place, and Baltic and Mediterranean, but Lisa kept getting sent to jail! She kept landing on the Go to Jail square or else got community cards and was sent to jail. She went to jail at least 15 times, no exagerration! This meant that she got to keep skipping all my properties and go to her 'safe zone' while I kept landing on her hotels 🙁
I also had some other prospects, such as The Purple Set in her area of the board, and The Yellow Set, but I had to keep mortgaging my properties to pay for hotel fees I kept paying to her.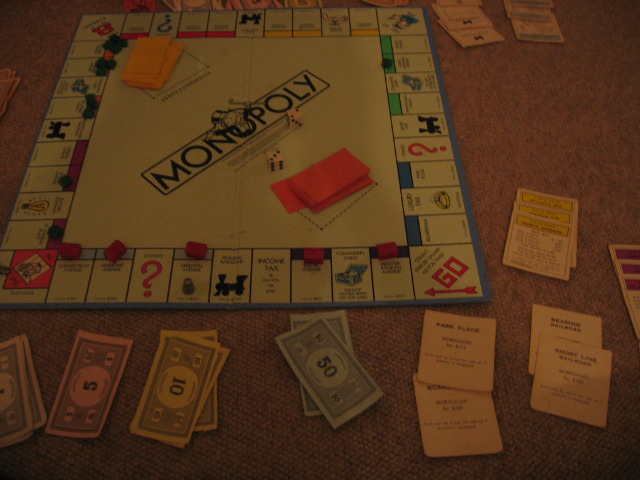 In the end I had most of my assets mortgaged and eventually gave up. I hadn't played Monopoly since I was a kid, and now I played much differently. The biggest difference is that I kept selling my houses back and mortgaging my properties once Lisa passed them, so that I could reallocate those funds to properties she was nearing. I'd switch back and forth a lot.
Anyhow, she won fair and square.. even if she did get lucky 😛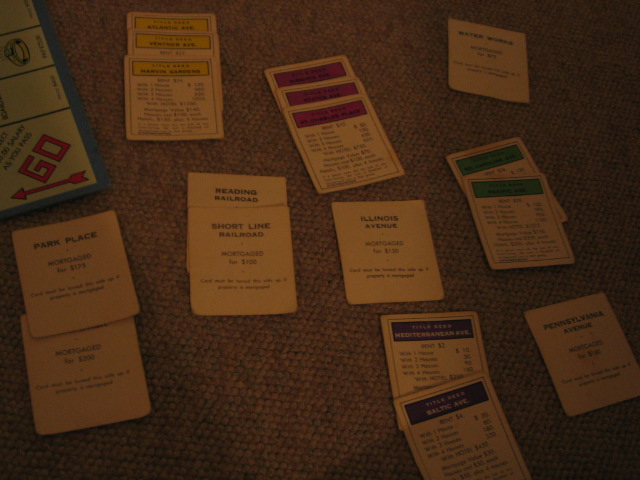 Posted: November 27th, 2006 under Personal