May 22, 2007
Posted by Tyler Cruz
Hah! I did it! After I thought I wasn't going to be able to acquire it anymore, this morning things turned around and the domain Starcraft2.net is now in my hands.
That puts both SC2.net and Starcraft2.net in my Starcraft domain collection, which just started yesterday. Many people are asking me how much I paid for them, and while I usually disclose such information, right now I'm going to keep quiet, so you'll have to guess 😉
The acquisition of these domains marks the end of my hunt-em-down virginity. As many readers of my blog may already know, I've bought and sold many domains and websites in the past, many of them fairly large purchases. However, I've never before aggressively hunted down domains by phone and made handsome offers, and end up getting them.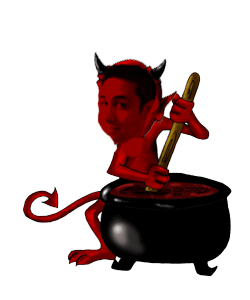 Previously I usually resorted to e-mail or IM, and while I actually prefer to talk on the phone these days when talking to designers or programmers, I've never taken the aggressive stance (if you will) of phoning others to make offers on their domains or sites, when they aren't up for sale.
So I'm proud, I guess is what I'm saying. Sure this is nothing other than phoning owners of domains and offering to buy them, but it's something I've never done before, and now it's a new and valuable tool I can add to my belt.
I feel Starcraft2.net is very valuable, which kind of makes me regret my selling of Halflife.org, but I still made the right decision. I made over a 10x profit on the domain, and while it's a fantastic domain and I've played Halflife before and enjoy it, I don't enjoy it enough to warrant making and maintaining a site for it. But still, I love good domains, and it's always hard to see my babies go (I really regret selling DomainForums.com; especially since it's now a PR7!)
To put the value of Starcraft2.net and SC2.net into perspective, consider the following:
Starcraft2.com is the official site
Starcraft2.org is owned by iREIT (I've worked with them before), which is a very successful domain acquisition company which parks them for type-in traffic, so they definitely won't develop the site, and will very unlikely sell it unless an enormous offer was made.
Blizzard, the company behind Starcraft, are very in-tune with its community and fanbase and are fine with such fansites, often linking to them from their sites even!
On DNForum yesterday a member put up the domains Starcraft2Forum.com and Starcraft2Forums.com for sale (I was looking for those.. lol!) with a $2500 OBO BIN. I put a small bid on them which was declined. Five hours later it was currently marked as "pending sale!".That means the potential buyer didn't even try to bid, he just bought them straight out. I replied with a $550 bid as I want to really monopolize the market, and while I really like those two domains, I can't see myself paying $2500 for them, especially since I now own Starcraft2.net… but you know me and domains… anyhow, another guy came and bought it at the lowered BIN price of $1,000. This means that there is definitely a strong desire for Starcraft domains now, and if those two sold for $1000 so quickly, then my SC2.net and Starcraft2.net should really be worth something nice.Do I regret not grabbing those two for $1,000? Not really, they are good and would be good for my collection, but $1,000 is a bit too much for them for me, especially since I already have a good collection.
Last night I spoke with a designer for vBulletinSkinz for 3 hours, my voice was very sore afterwards. I've never worked with this designer before, and he won't be able to start for 3-4 weeks, so I hope things work out well. Man, I've already invested a lot of money onto this starcraft site…