October 27, 2008
Posted by Tyler Cruz
Eight days ago I announced the Tyler's Cash Giveaway Results in which 6 random winners were drawn from my Feedburner by E-mail and AWeber Newsletter lists.
5 of the 6 people contacted me back and I paid them promptly, but the last winner never replied. I sent him numerous reminder and follow-up e-mails but still haven't heard back.
Since I had not heard back from him in over a week, I redrew a name from my AWeber list (since that was the category the non-responsive person had won from) and came up with a new winner:
astnusaresources
(I've left out the domain extension part of the e-mail addresses for spambot and privacy protection).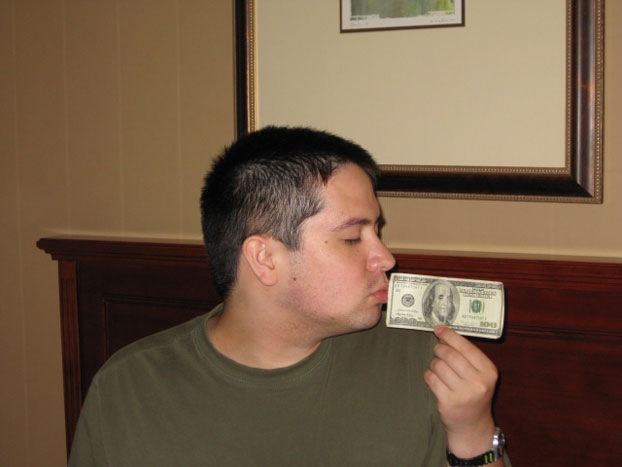 I just e-mailed him 10-minutes ago to which he already replied:
"Hi Tyler,

Thank you very much…. This money will top up my saving for my coming babies that expected next year on JUNE…

Thank you very much…"
Ahhhh… Tyler Cruz: feeding hungry babies everywhere. Do you think it'd be too much to have him name his baby(ies) after me? And if it's a girl? Hmm… maybe Tylerina?
What to learn form this:
Immediately after I announced the winners, a few people unsubscribed from my list. Obviously there were in it just for the money, and were not genuinely interested in my blog. It wasn't too many people, just 4-5 out of the 250 who signed up for the contest.
For all we know, they could have won the $100 that I had to redraw for! It just goes to show that you should stay signed up as you never know what'll happen.
In addition, you're automatically eligible for any future RSS by E-mail/Newsletter contests I hold in the future.