January 20, 2011
Posted by Michael Kwan
The following is a paid review for TylerCruz.com written and reviewed by Michael Kwan. It is completely of Michael Kwan's opinion and is not influenced by being paid. If you're interested in having your site or product reviewed, please view my advertising page.
There's an old saying that you might have heard before: "Those who can, do. Those who can't, teach." In very few other places do we find this far too prevalent than in the realm of making money online. How many of those courses, tutorials, and products being spouted actually come from people with demonstrated success in the field?
One of the biggest pet peeves are when so-called "gurus" offer mountains of advice on how to make money online when they haven't actually made any money themselves. The new instructional course dubbed The Wealth Foundation 2011 claims to be different. Over the course of this review, we'll take a look at what it has to offer, who is the one offering it, and — perhaps most importantly of all — whether it's worth your hard-earned money.
Your Roadmap to Online Wealth
So, let's start with the first question: What is The Wealth Foundation 2011?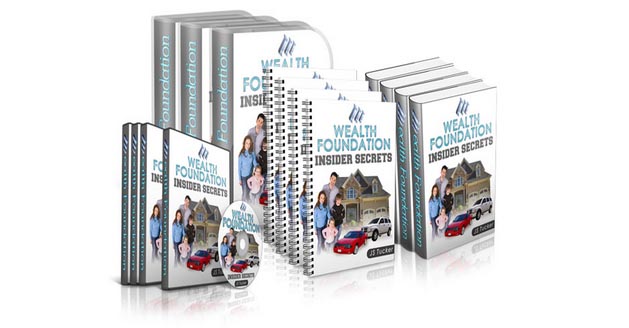 This product is a "coaching program covering all aspects of successful Internet marketing." Unlike other programs that may offer you this information on a subscription basis, you get the entirety of the course as soon as you provide payment. The goal is that you can go through the lessons, step by step, and reproduce the success enjoyed by the program's creator.
Dubbed "your roadmap to online wealth," The Wealth Foundation 2011 is comprised of quite an extensive course. You get over ten hours of video, two documents (in both PDF and Word formats), and a whole slew of bonus products. All of this is available online, so you can choose to view it on the website or you can download it for local browsing later.
The Story of J.S. Tucker
Before you choose to invest in such an Internet marketing coaching program, you'd likely want to know a little more about the coach.
The man behind this online business system is J.S. Tucker. You may not have heard of him, but he has been able to enjoy a great deal of success. The interesting thing is that he is relatively new to Internet marketing himself.
In fact, he only went into making money online full-time in late 2009. However, by December 2010, he had amassed approximately $420,000. That's almost half a million dollars in his first year of operation. Certainly, there was a lot of trial and error during that time. He "didn't know anything to start with" and he was "spending money on useless products that didn't work or didn't carry out what they said they would."
And it is through this precise procedure of trial and error that he was eventually able to learn how to make money online. He was able to implement the methods that worked and discard the ones that didn't. The goal with The Wealth Foundation 2011 is to share the parts that worked.
Downloading the Coaching Program
After providing your payment for access to the program, you are directed to a website where all the course materials are made available to you. Interestingly enough, this website is not locked away behind a member's password or anything like that.
My first suggestion to Mr. Tucker is to invest in some sort of gateway solution. Otherwise, the direct access link will likely get shared among many people who didn't actually pay for the program. Locking away this content is not that difficult.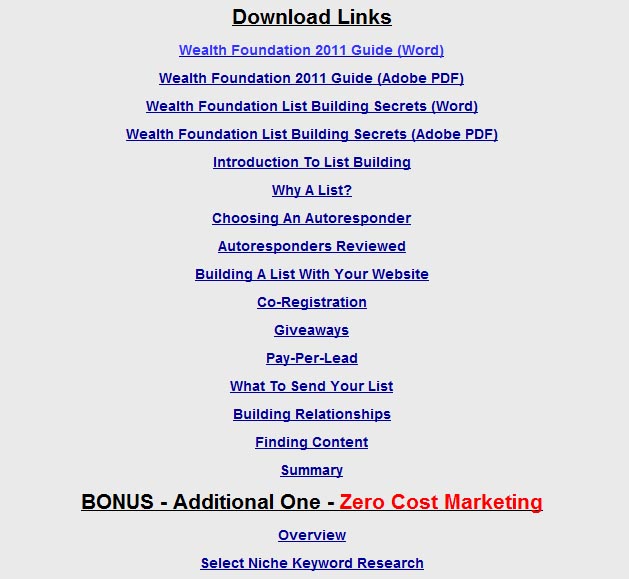 The download page is very no-nonsense. You get a brief introduction from JS Tucker, following by a long list of links to the various videos. You can click on each video link to view it in-browser, or you can do the right-click, save-as maneuver to save the video (MP4) locally.
This is in addition to the main guide and the document on list building secrets.
The Core Course Load in Video Form
The core course material seems to take a very direct approach: build a list, promote products, and profit.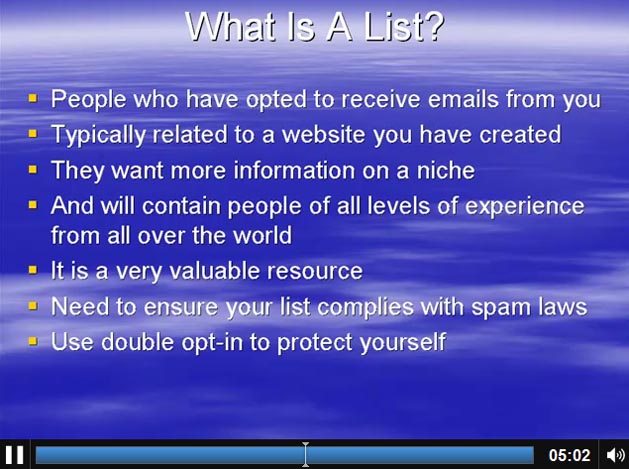 Of course, this is much easier said than done, but each of the videos will walk you through the individual steps needed. You'll learn how to use an autoresponder, how to build your list, how to develop giveaways, how to work with pay-per-lead, how to find content, and so forth.
Most of the videos are between five minutes and ten minutes in length. The format is like that of a narrated PowerPoint presentation, though some areas will go into a more typical "screencast" format as needed.
Extra Bonus Material
As far as I can tell, the main course material is narrated by JS Tucker himself. However, the bonus materials come from different sources. You can tell right away, as the accents are decidedly different.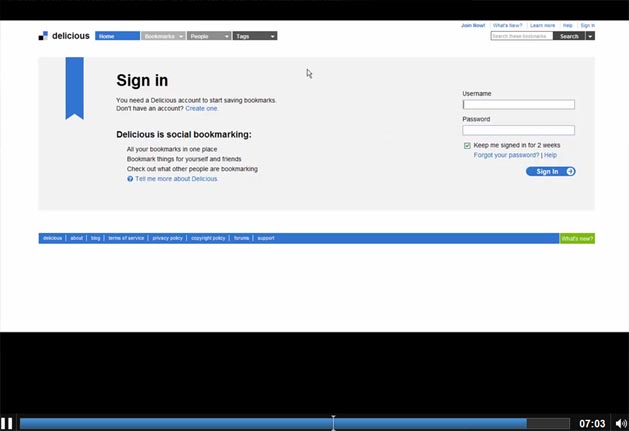 The two sets of bonuses available with the program (at least for now, since Tucker may add more down the road) are Zero Cost Marketing and Traffic Hydra. The idea is to expand beyond the core information about this online business opportunity, implementing the supplemental knowledge to generate a sizable online income.
For instance, the Zero Cost Marketing segments talk about Clickbank hoplinks, social bookmarking, article marketing, press releases, HubPages marketing, video marketing, and using Amazon for effective niche research. The Traffic Hydra bonus videos discuss SEO, PPC, Ezine advertising, and more.
All in all, the two bonus sections account for over 50 additional videos.
The Discounted Price, Guarantee, and Affiliate Program
The launch price for the program has been set at $297, but Tucker has set up a special page where readers of Tyler's blog can get the program for $47. This price is "for a limited time," but there's no precise indication as to when the offer will be retracted.
Perhaps even more amazing is the money-back guarantee being offered by JS Tucker. He's promising that, if you follow his lesson plan appropriately, you will "make six figures in 12 months." If you don't make over $100,000 in your first year, he will give you back your purchase price. That is very bold.
Going even further, Tucker is offering an affiliate program wherein you can earn a 75% commission on all referred sales. Ironically, you can use some of the lessons you learn from The Wealth Foundation 2011 to improve your affiliate marketing success with this program.
In terms of value for money, this program looks to be very extensive. Tucker reminds us that this is not meant to be a "get rich quick" scheme; it is "a coaching program designed by myself, providing the exact same information, methods, tips and tactics that helped me make nearly half a million dollars in my first year online… If I can do it, anyone can, and I will show people exactly how to do it themselves." Worse comes to worst, you can always ask for your money back.
Update
John e-mailed me (Tyler) shortly after this review was posted, wanting to announce that they are currently working on a solution to protect the download area.
They have also decided to switch the coaching program from a one-time fee to a membership format, with the intentions of using Nanacast as the provider. However, John says that they will continue to honor the special $47 price for TylerCruz.com readers.