October 17, 2008
Posted by Tyler Cruz
Remember how I beat Shoemoney, John Chow, and Zac Johnson in the Cashinator Challenge hosted by MarketLeverage in Vegas last month?
Well, all the money I won is actually for you, my loyal readers! The deal was always that the winner would have to put all the money up in a contest on their blog. So today's your lucky day, as I'm going to be giving away all of the cash to you guys in an extremely simple and easy-to-win contest.
Before I explain the details of the giveaway and how to grab your share of the cash, here are some photos and video of the actual cash: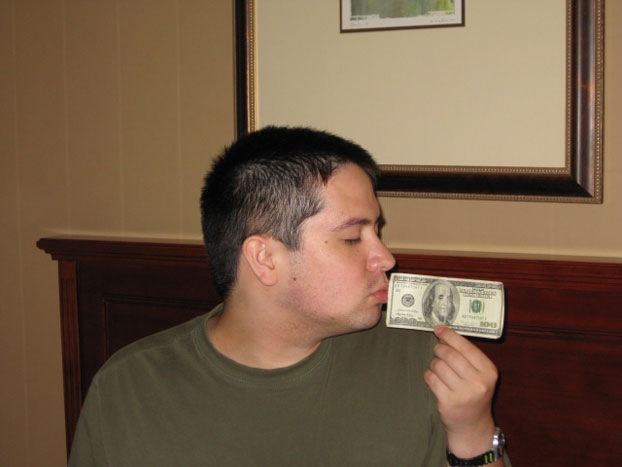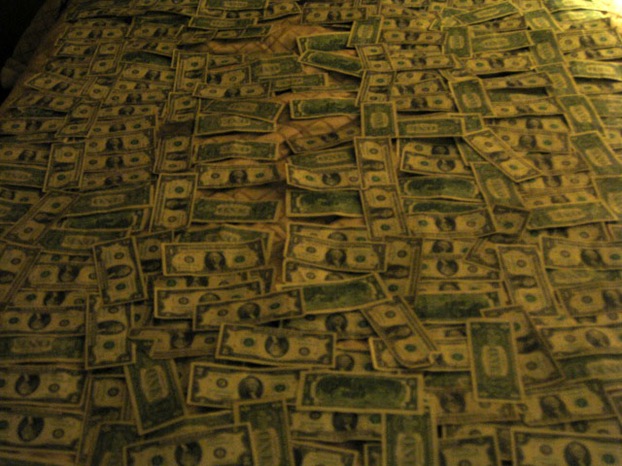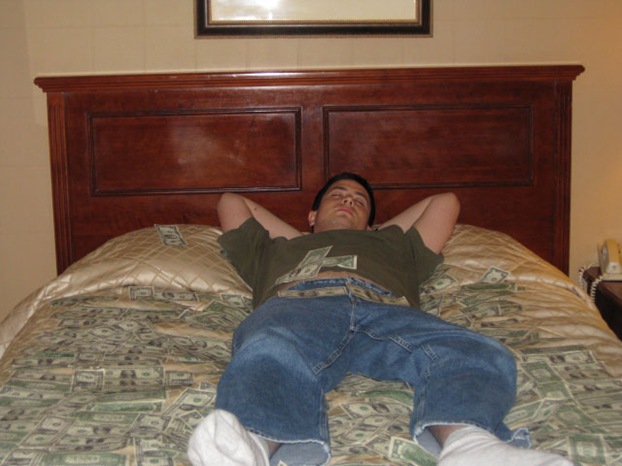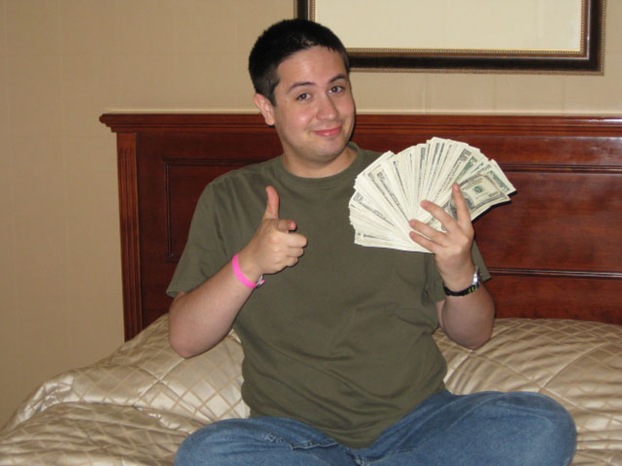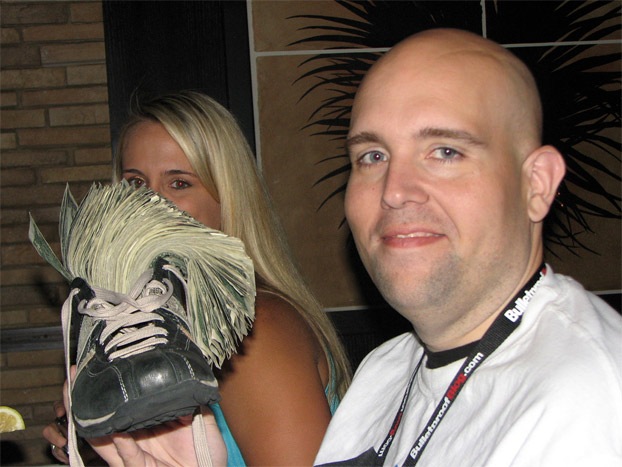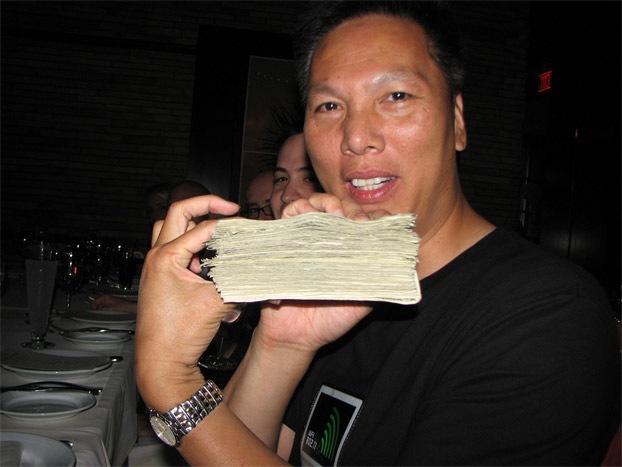 Viddler apparently seems to be having some technical difficulties right now so the following two videos might not play for you, but hopefully the problem will be fixed soon.
The first video is just me playing with the money, and the second video is me counting the money to show the grand total.
As stated in the video there was a total of $549 counted. However, the next morning I found a $1 bill on the floor so it actually came to an even $550.
Now, I won't actually be sending physical monetary bills to the winners of my giveaway, for it is apparently illegal to mail out cash in Canada now. Instead, I'll simply pay out the cash through PayPal, which is a lot simpler and safer anyhow.
I'm actually losing out in this a bit myself as I had to convert all that cash to Canadian when I crossed the border, but that's okay – I don't mind spending a few bucks on you guys 🙂
When I handed the cash converting lady at the airport the huge stack of money she gave me a very strange look and all the people behind me in the lineup were really pissed because it took her ages to count and recount it all, so some ended up just leaving the line-up in frustration, lol.
How to Win the Cash
I wanted to make winning the cash as easy as possible, so all you have to do enter is either subscribe to my RSS by e-mail and/or subscribe to my newsletter. You can sign-up to both my RSS by e-mail and to my newsletter on the right sidebar of my blog.
If you're already subscribed, then you're already eligible!
I will be drawing 6 lucky winners (3 from RSS by e-mail subscribers and 3 from newsletter subscribers) by random on October 19th.
As I write this, there are currently only 18 subscribers to my newsletter so your chances of winning some free cash are VERY good (currently 16% odds of winning).
Rules:
You may subscribe to the RSS by E-mail and Newsletter only once (no multiple entries under various e-mail addresses)
You agree to be paid only through PayPal
Subscribing to my RSS by e-mail will automatically send you my latest post through e-mail. Signing up to my newsletter will keep you informed of important or special news and updates to my blog. Don't worry, newsletter e-mails are rarely sent out (I actually haven't sent any out yet as I'm waiting for the number to grow before I do) and are mainly to get notified of upcoming contests on my blog. Newsletter subscribers will also get sent a summary about twice a month of my last 10 posts in case you missed some.
The Prizes
RSS by E-mail Winners
1st place: $100
2nd place: $100
3rd place: $50
Newsletter Winners
1st place: $100
2nd place: $100
3rd place: $100
It is possible to win in both categories, so you can win an easy $200 just for subscribing!
Again, your best chances lie in subscribing to the newsletter as there are currently only 18 subscribed right now, so don't miss out!
Check back on Sunday to see the results!
Posted: October 17th, 2008 under Contests