September 19, 2008
Posted by Tyler Cruz
I arrived in Las Vegas yesterday, and here's a recap of day 1 in Las Vegas.
I live on an Island in Canada, so we actually had to take two planes to Vegas which was very tiring. Also, the travel agency we booked with sucked, and had our first plane arrive at the Vancouver airport at around 8:30am, and our second flight out wasn't until 2:00pm so there was a lot of waiting involved.
I took advantage of the free wireless Internet at the airport during the very long wait for my second flight.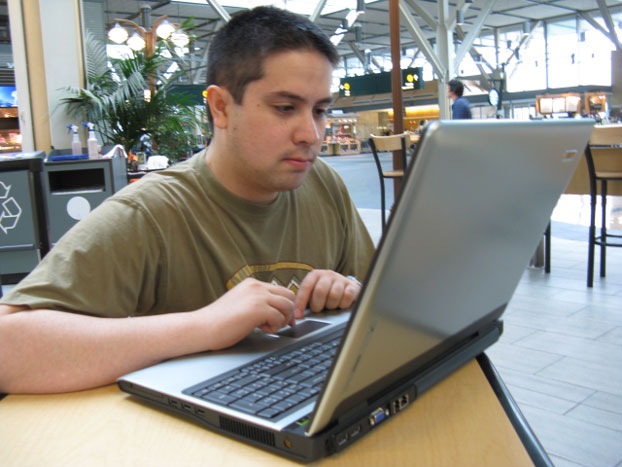 The plane ride over was decent, save for the screaming people near the end, how the conveyor belt got stuck, and one woman (probably dunk) singing "Viva Las Vegas". Here's a shot getting close to Vegas of the mountainous regions nearby: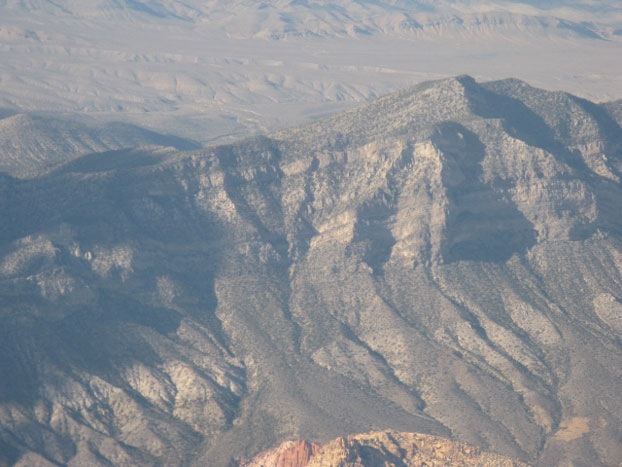 We're staying at the Monte Carlo, and I'm really disappointed in it. It's a really low quality room, there's no mini-bar, and it's just not what I thought Vegas would have. It may also be because our hotel room at the River Rock in Canada was superb so our standards are high now.
Here's a brief video tour of our hotel room and the view. We're staying on the 28th floor which is right near the top. It's funny because John Chow is on the 27th floor but I'm one higher, so that makes me better, right? Although, he's staying at the fancy Wynn, so I guess I lose.
We took a tour around the Monte Carlo casino and shopping area, which fortunately is a lot better than their hotel, but still nothing too special. It's not too busy there though which is nice.
Last night we went to dinner at the Italian restaurant there, which is really nice. The food was delicious and pretty cheap. The service was outstanding and Lisa gave the handsome Italian waiter a very handsome tip (40%).
I noticed something quite interesting: in the US in most places, they apparently don't put sugar in Iced Tea. In Canada we definitely do so that was a bit of a…. surprise.
Today we checked BlogWorld out (show doesn't start tomorrow but we got our passes and found out where it was) and went to look at some real nice houses for sale in Vegas with John Chow and his wife. I'll post about that tomorrow and give you a look at John Chow behind the scenes.